Ruler of Sharjah to attend AUS graduation ceremony tomorrow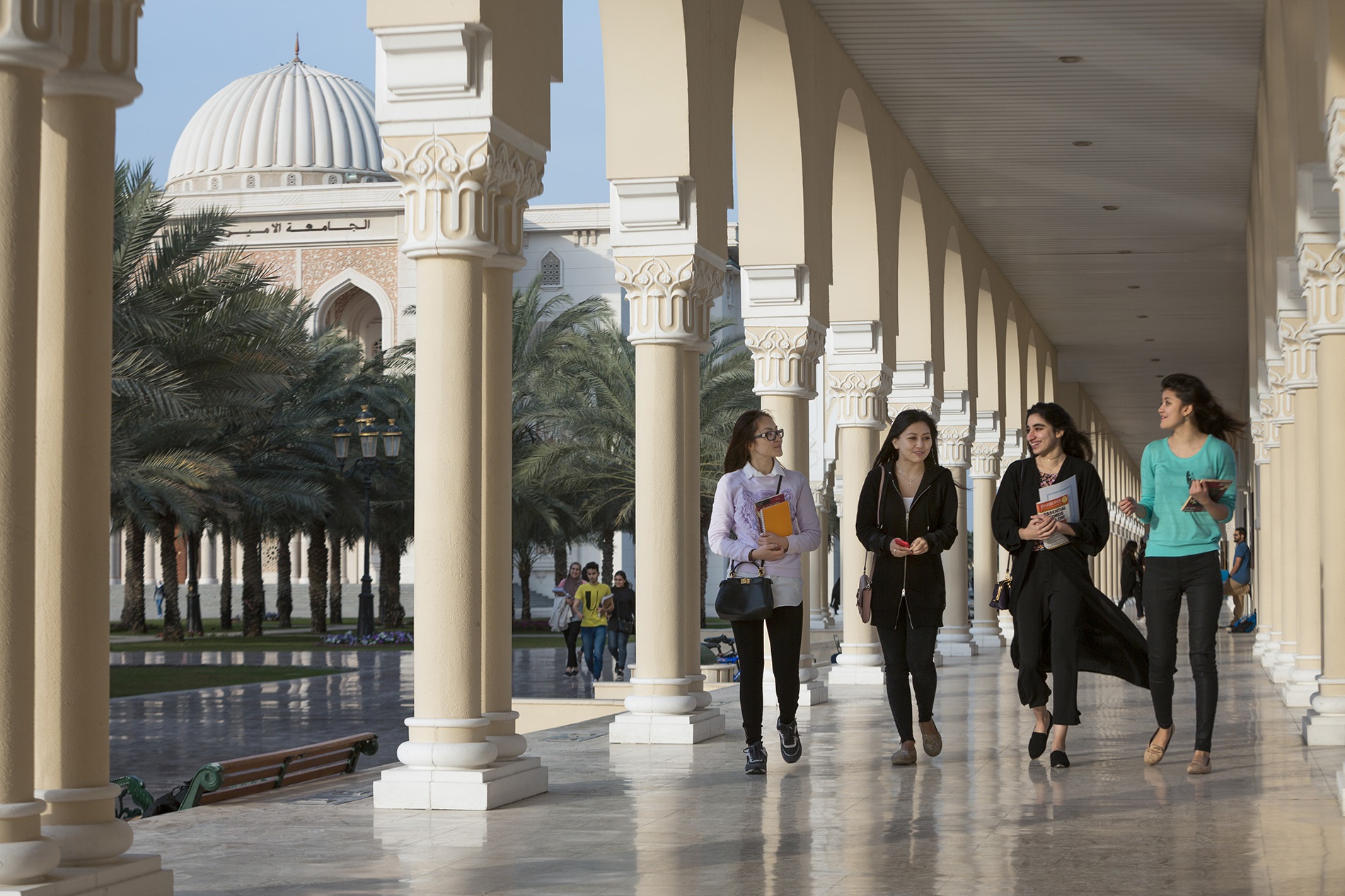 Sharjah, UAE. Wednesday, May 30, 2018- His Highness Sheikh Dr. Sultan bin Muhammad Al Qasimi, Supreme Council Member, Ruler of Sharjah and President of American University of Sharjah (AUS), will attend the university's Spring 2018 Commencement  Thursday, May 31, in the University City Hall, Sharjah. A total of 610 undergraduate and graduate candidates will participate in the ceremony.
In preparation for the event, a rehearsal was held today, followed by a class photo and an Iftar will be held this evening in honor of the graduating class to celebrate their achievement.
AUS has succeeded in becoming a pioneer higher education institution in the region. The university has endeavored to develop long-lasting ties with public and private sectors, which is a step toward bridging the gap between higher educational institutions and the job market, both for the present and future generations of students and alumni.
As per its development plans, the university has recently begun transformation into a premier comprehensive research university with STEM PhD degrees and regionally relevant research and scholarship with global impact. This will further enhance the quality and reputation of AUS as the top university in the Arab World with excellent undergraduate and graduate degrees
Founded in 1997, the university has fulfilled His Highness Dr. Sheikh Sultan's vision of a quality institution catering to the aspirations and needs of the UAE and the wider Gulf community as a whole. Over the past decade, the student body has increased considerably, necessitating the launch of two graduation ceremonies per year.