Nikon Unveils Its New Z85 MM with Beautiful Bokeh Characteristics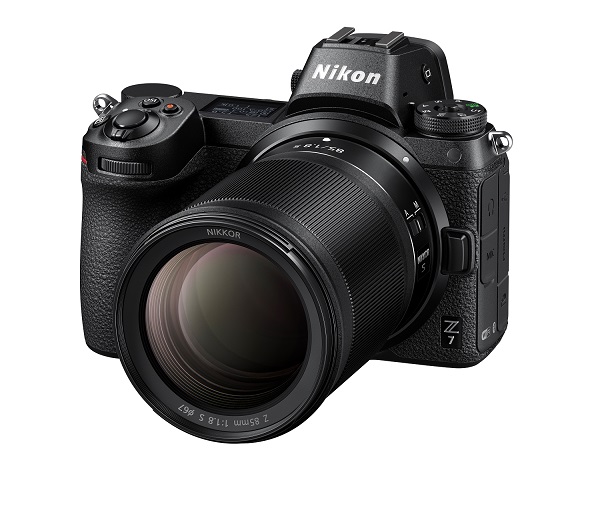 Dubai: Nikon Middle East FZE announced a new addition to the S-Line lenses with the launch of the NIKKOR Z 85mm f/1.8 S. This medium-telephoto prime lens makes the most of the new Nikon Z mount system to achieve ground-breaking optimal performance along with ultra-sharp resolution and enhanced bokeh characteristics for high-quality still images and movies.
Empowered by the Z mount system that fully utilises the large mount and short flange distance to allow more entry of light, the NIKKOR Z 85MM F/1.8 S is a fast and highly practical lens for portrait photography. Unlike ordinary lenses, with the NIKKOR Z 85MM F/1.8 S, natural peripheral illumination can be retained by receiving the exact amount of light throughout the entire frame from the centre, middle, to the peripheral areas.
Offering outstanding rendering capability and superior operability with a constant maximum aperture of f/1.8, this lens captures beautiful bokeh of natural depth unlike with smart devices.
The NIKKOR Z 85MM F/1.8 S lens is the perfect fit for users who prefer to take portraits with beautiful bokeh characteristics and require a quiet focusing prime lens ideal for movie recording.
"Innovation and creativity are at the heart of everything we do at Nikon, and this involves expanding the possibilities with the large Z mount of our Z series. The NIKKOR Z 85MM F/1.8 S is our latest development to offer ground-breaking optical performance with a maximum aperture of f/1.8 that produces stellar quality images with beautiful natural bokeh – excellent for portrait photography and videography," said Narendra Menon, Managing Director, Nikon Middle East FZE.
As part of the S-Line lenses, the NIKKOR Z 85MM F/1.8 S delivers superior performance from shooting from a close-up to a far distance. The lens employs extra-low dispersion (ED) glass elements that ensure superior image quality with minimal axial chromatic aberration. The adoption of Nano Crystal Coat effectively suppresses ghost and flare, contributing to extremely clear photos and videos even in backlit portrait shooting. The lens also has a comfortable-to-operate control ring to which various functions can be assigned. With extreme dust- and drip-resistant capabilities with sealing for various parts, the lens can be reliably used in tough situations.
NIKKOR is Nikon's brand of photographic lenses. The NIKKOR name arose from adding "r", a common practice in the naming of photographic lenses at the time the name was established, to "Nikko", the Romanized abbreviation for Nippon Kogaku K.K., the original name used when the company was established. In November 2018, Nikon announced its milestone achievement of 110 million in total production of NIKKOR lenses for Nikon interchangeable lens cameras.