DIFC to Roll-Out Employee Workplace Savings Scheme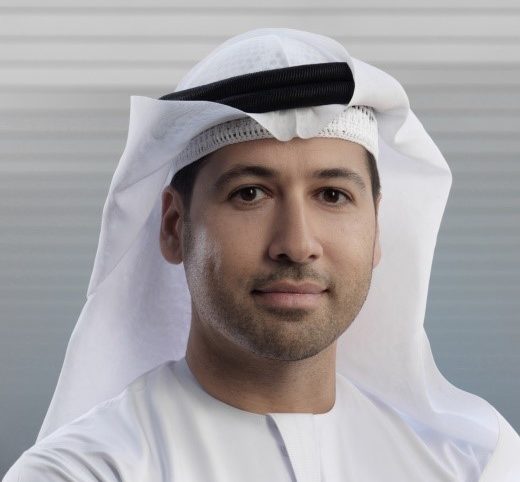 Dubai: Dubai International Financial Centre (DIFC), the leading international financial hub in the Middle East, Africa and South Asia (MEASA) region, in line with recent global employee benefits trends progresses with the DIFC Employee Workplace Savings (DEWS) scheme. The scheme is part of evolving end-of-service benefits within the Centre from a defined benefit structure to a funded and professionally managed defined contribution plan.
The new plan, set to launch from January 2020, will offer a low-cost investment platform for receiving and managing mandatory employer end-of-service contributions on behalf of their employees and any added voluntary savings by employees, including cash or cash equivalent options for those members that do not want to take investment risk with their contributions.
After a thorough research and selection process, DIFC has now finalised the selection of the key service providers for the DEWS plan. Equiom, a global trust services provider, has been selected to act as master trustee of the DEWS plan, whilst Zurich Middle East has been selected as the scheme administrator. Zurich will be assisted in its duties by Mercer, as an investment adviser, and Smart Pension as a technology services provider.
Arif Amiri, Chief Executive Officer, DIFC Authority said: "Today, DIFC is recognised as a world-class financial and professional services hub and we are continuing to pioneer transformational directives that will drive the future of finance. The new DEWS scheme will reinforce our position as a jurisdiction that attracts and retains the very best professional talent from across the globe in accordance with best practice, including employee benefits. It was critical for us that the partners selected to manage the DEWS scheme demonstrated outstanding capabilities, a well-tested track record and alignment with international best practices."
"Based on the extensive experience and sterling reputation of the selected service providers, having implemented and participated in similar schemes in a number of other jurisdictions, also in the region, we are confident that their collective expertise of over 70 years in this field will help secure better employee end-of-service benefits for the DIFC workforce. In line with the UAE's National Agenda and Dubai Plan 2021, we are committed to creating a cohesive society and enhancing our business environment, as we deliver on our own 2024 growth strategy," he added.
Equiom has been providing trustee services for over 40 years and is currently licensed to provide services to trusts in the DIFC under their Category 4 license in the DIFC. The firm has a proven track record and the skill set required having provided similar services to corporations in the Middle East for two decades.
Equiom's Global Chief Executive Officer, Sheila Dean said of the appointment: "The selection of Equiom as master trustee for the DEWS Scheme is a huge honour for us and testament of the capability of the team. Having spent many years myself working with Middle Eastern employers to provide employee incentives I am delighted to see the DIFC introduce a mandatory plan which will not only secure accrued benefits but provide a platform to enable growth and a longer-term outlook."
The first official role of Equiom as selected master trustee was to confirm the selection of the scheme administrator in a competitive bidding process that was initiated by the DIFC Authority.
Zurich will very soon start the on-boarding process with DIFC employers required to participate in the DEWS plan. Employers and employees will benefit from the ease of access, transparency and best-in-class technology from a world-class provider who has been in the region for over 30 years.
Walter Jopp, CEO of Zurich Middle East, said: "We are pleased to have been selected by Equiom in conjunction with the DIFC Authority in what is a transformational opportunity for better financial services in the region. We look forward to working with the DIFC Authority and Equiom in providing a truly world-class solution for the DIFC community."
The introduction of the new scheme will allow companies based in the DIFC to know exactly what their liabilities to employees are at any given point, without any liability once paid. It will also ensure that cash flow requirements are smoothed out over the employment cycle of an employee by calculating an employee's end-of-service gratuity based on their salary as and when they fall due, and not when the employee's service ends. Meanwhile, employees will have benefit security, irrespective of an employer going out of business, while having the option to earn a return on employer's monthly contributions and to make their own contribution on top of it in a very cost-effective and easy way.
The next step in the roll-out of the much-anticipated scheme will be the establishment of a DEWS Supervisory Board, comprised of DIFC Authority representatives, employer and employee representatives, as well as independent oversight. The role of the Supervisory Board will be to formally settle the DEWS trust and the scheme rules with the chosen service providers, and thereafter to oversee the continuing governance and commercial aspects of the scheme that are not subject to regulatory supervision. All regulatory aspects of the master trustee and scheme administrator's duties will be overseen by the Dubai Financial Services Authority.
Employers in the DIFC will have the ability to opt-out of the DEWS scheme in limited circumstances, provided that they have been provided with a qualifying alternative scheme certificate by the DIFC Registrar of Companies. The guidelines as to what will qualify as a suitable alternative will be provided after the 15th of September.