Leisure Show Dubai Set To Explore Greener Fit-Tech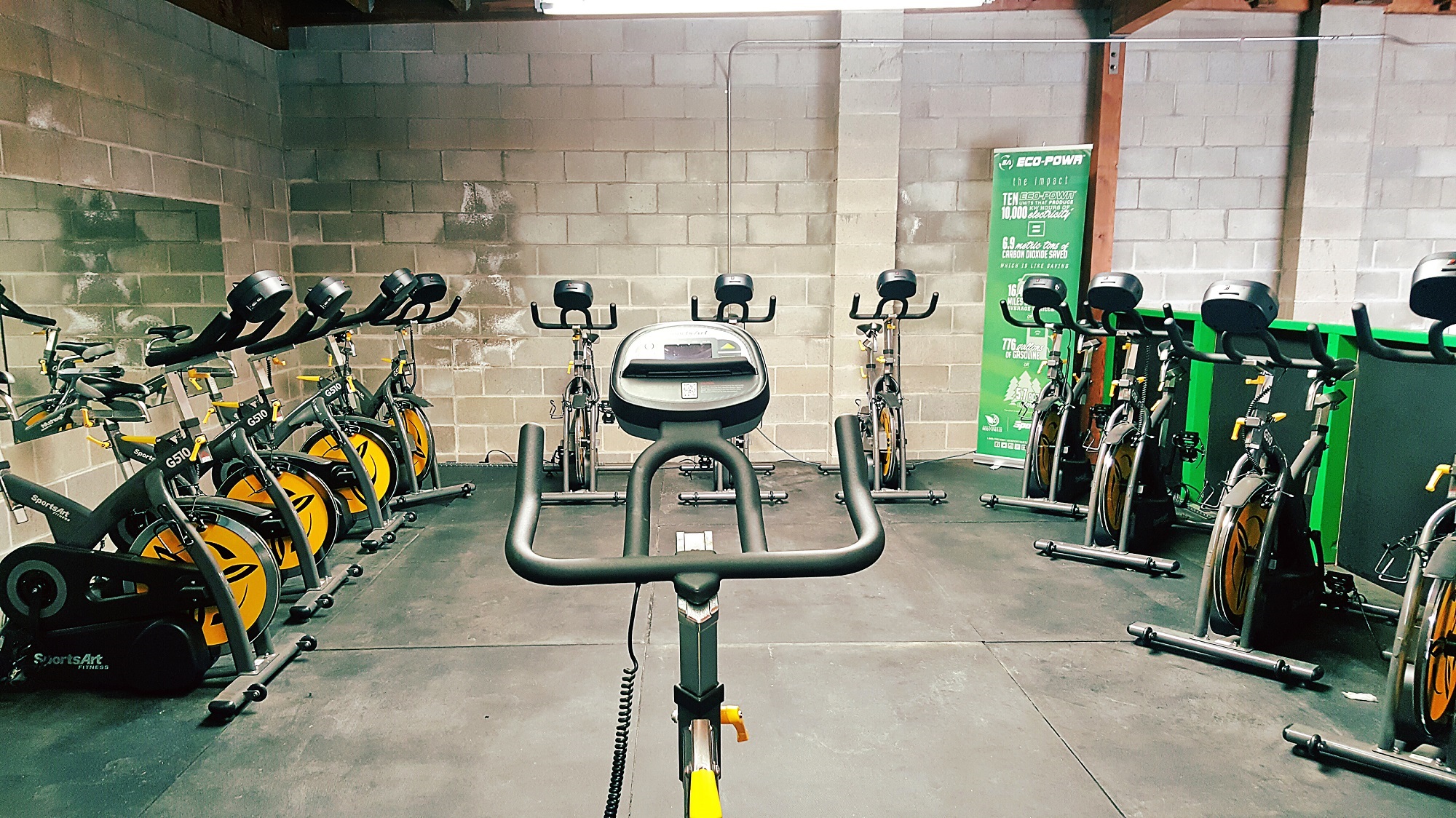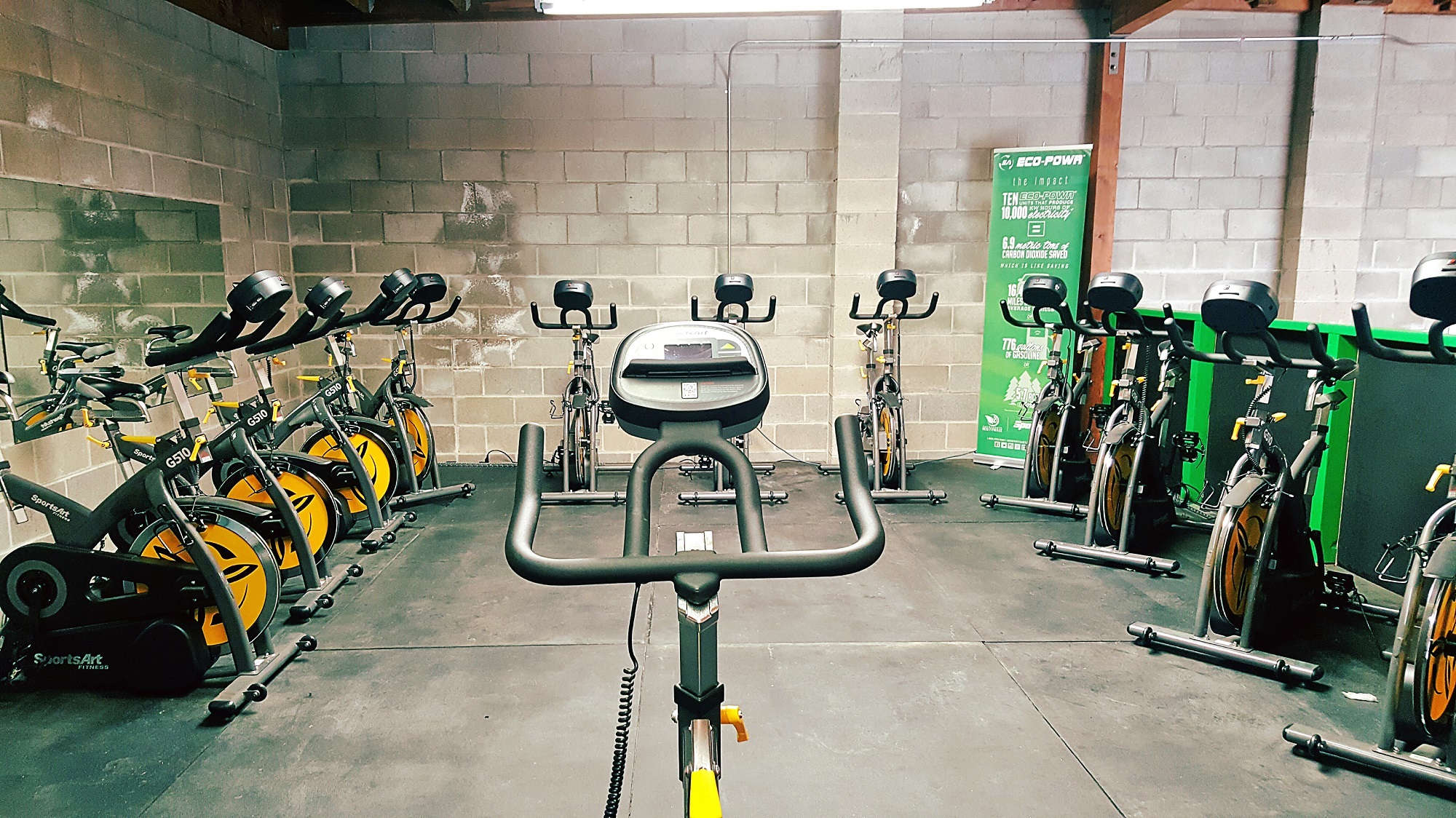 DUBAI – How would you feel if you could power your home by foot?
As harebrained and exhausting as that may sound, it could very well soon be your far-from-arduous reality. The Leisure Show, the UAE's leading annual celebration of all things sports and fitness, has gathered its greenest pool of exhibitors ever for its 2017 event, taking place in Dubai next month.
One of the most eagerly anticipated product launches is the latest in energy-converting exercise technology: ellipticals, cycles, and treadmills that transform movement into wattage – providing enough of it to power any fitness fan's home.
In what is a world first, the SportsArt ECO-POWR™ range harnesses the energy created by a workout and sends it directly back to the grid, offsetting the electricity initially used to power the machine.
The ECO-POWR™ line is already being billed as one of the biggest energy conserving innovations since solar panels, and leads the way in the growing market of eco-friendly and digitally revolutionized fitness equipment set for exhibiting at September's Leisure Show.
The hugely popular yearly event will also introduce the Middle East's leisure market to similar eco-ranges, including high-end machines that operate purely off water and the latest in virtual reality's growing influence on the industry.
Sarkis Kahwajian, Event Manager of The Leisure Show Dubai, said: "What we're experiencing is a major shift in the operating capabilities of the traditional gym and fitness products. Eco-friendliness is now a prime concern for both manufacturers and users, meaning that even the finest gym and sports equipment now aims to offer as little an environmental impact as possible, while providing the maximum physical challenge.
"On top of that, virtual reality is only getting bigger too, generating endless creative possibilities for taking work-outs, for example, to a whole new level, while reducing the need for electricity draining equipment.
"Both leading trends will be available to experience across our show floor, where we'll welcome many of the world's biggest leisure resort and gym suppliers; the likes of SportsArt, Matrix, Technogym, Les Mills and CYBEX. Their experts will be on hand to explain how gym-goers are so open and adaptive to these fresh, exciting approaches."
Giovanni Berselli, EMEA Sales Director – Hotels Channel, for SportsArt said: "We are the only company whose products put watts back into the power grid, converting up to 74% of the user's energy while cleaning it up, and converting it into utility-grade electricity. That is what is unique and why we are the pioneer in green fitness technology.
"SportsArt was founded in Taiwan by Paul Kuo, a visionary who has aspired to make the world a better place through eco-innovative fitness equipment. Our ECO-POWR™ line is the culmination of these aspirations, allowing facilities to reduce their carbon footprint, become more sustainable, offset their power costs, and attract more members who are interested in green companies that do all of the above."
A recent survey conducted by the international brand focused on consumer preference when it comes to the option of sustainable and eco-friendly gym equipment. It found that 62.4% prefer to work out at a gym if it uses environmentally friendly equipment, with 47% of business travelers admitting they prioritize green hotels when away on work. It also revealed that more than 90% of millennials believe it is important that products they use have eco-benefits.
The Leisure Show – taking place at the Dubai World Trade Centre September 18-20 as part of Dubai International Hospitality Week – will welcome hundreds of exhibitors showcasing the best in leisure, sport and resort equipment. It will also play host to dozens of live demonstrations and talks, covering every corner of the industry.
To register to attend for free, visit: www.theleisureshow.com
ENDS
For more information and / or images please contact Heather Macpherson, Senior PR Manager, dmg events Hospitality Portfolio on +971 56 112 8606 or heathermacpherson@dmgeventsme.com
The Leisure Show Dubai is organised by dmg events Middle East, Asia & Africa and belongs to the dmg events hospitality portfolio which includes: The Hotel Show Dubai, The Hotel Show Saudi Arabia, The Hotel Show Africa, The Hotel Show Philippines, The Leisure Show Dubai, and Middle East Hospitality Awards.
The Leisure Show Dubai
The region's premier exhibition for the leisure, sports, and resorts industry, The Leisure Show returns in 2017 for its fifth edition. The Leisure Show caters to the region's rapidly growing leisure market with a showcase of the latest products and services, alongside an exciting range of live events, educational features, conferences, training workshops and competitions delivered by leaders from across the local and international leisure industry including Les Mills, and many more.
A host of over 4,000 decision-makers and buyers from resorts, hotels, spas, fitness centres and gyms worldwide are anticipated to attend to discover the very latest products and trends across the resorts, sports & fitness and pool & spa sectors at more than 100 exhibitor stands, brought together from over 20 countries.