Badshah, Atif Aslam to headline two-nation music show in Dubai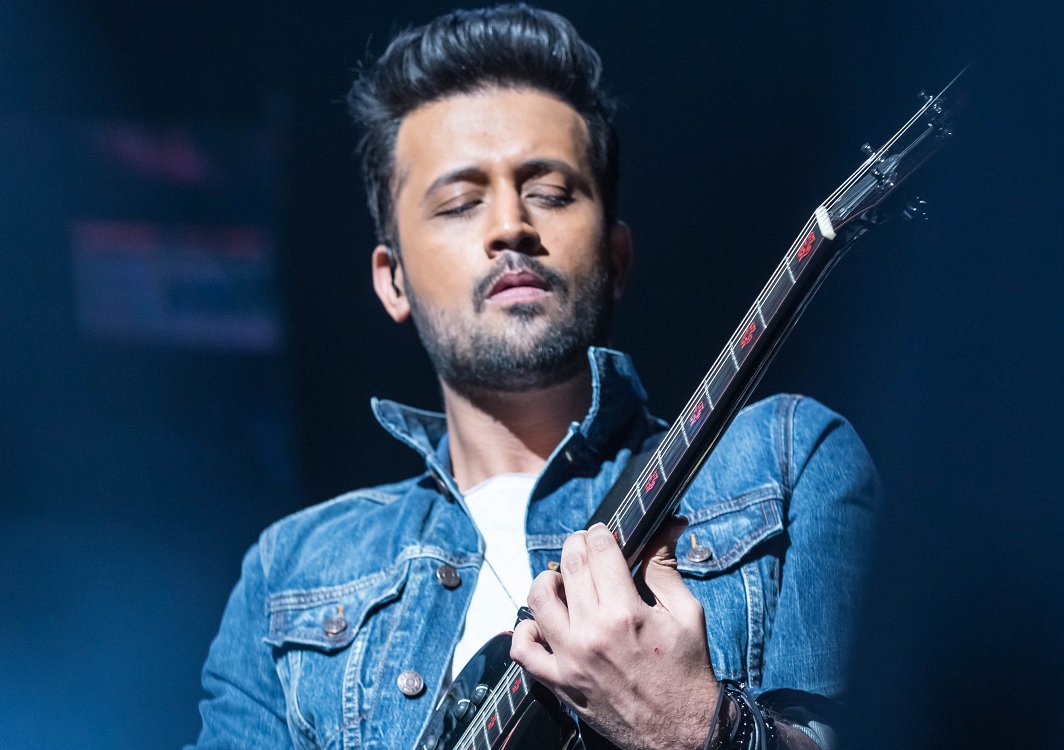 DUBAI- Dubai Sports City and Mirchi Entertainment today jointly announced that international artists Badshah and Atif Aslam will headline a brand new music event, 2 Nation Music, which will be held at The Dome, Dubai Sports City on Thursday 7 September 2017.
The event which will be held at the fully air-conditioned indoor Dome at Dubai Sports City will feature music from Pakistani heartthrob Atif Aslam and Indian rapper Badshah.  With a career spanning more than a decade, music lovers will be able to enjoy hits such as "Jal Pari" (meaning Mermaid), "Mahi Ve", "Ankhon Sey" and "Woh Lamhey" from Atif Aslam.
Known for his sensational style, the Indian rapper Badshah, will wow crowds with an unforgettable performance, including hit such as "DJ Waley Babu" featuring Aastha Gill, "Mercy" and "Kar Gayi Chull".
Badshah has collaborated with popular artists such as Gippy Grewal, Diljeet Dosanjh, Manj Musik, Raftaar, Navv Inder and Aastha Gill among others. His debut single, "DJ Waley Babu" featuring Aastha Gill, was ranked number one on the Indian i-tunes charts within 24 hours of release. The song also gained more than a million views on YouTube within 30 hours.
In 2017, his first single from his debut album ONE, Mercy ranked third in the world as most streamed YouTube track within 24 Hours.
Commenting on the announcement Dubai Sports City's Chief Financial Officer Vijay Sajjanhar said: "We are committed to bringing the best entertainment to Dubai Sports City and the surrounding community and we are pleased to be partnering with Mirchi Entertainment to put on the 2 Music Nation event that will take place on 7 September at The Dome, Dubai Sports City."
As well as enjoying music from Badshah and Atif Aslam entertainment lovers will be able to enjoy performances from Pakistani  music sensation Waqar Zaka and Punjabi singer Flint J alongside performances from DJ's such as DJ Shadow, DJ Asef, DJ Hani, DJ Pierre and DJ Scorpio and live dance at the indoor area.
Saad from Mirchi Entertainment, added: "We are delighted to be partnering with Dubai Sports City to put on the 2 Nation Music event, which will bring global superstars from India and Pakistan to Dubai. The concert is a celebration of all things from the two nations and will feature performances from Badshah, Atif Aslam, Waqar Zaka and Flint J as well as some fantastic DJ's and live dance performances. Excitement around this live event is already building and I would encourage everyone to get their tickets soon as we anticipate this will be very popular!"
The doors to The Dome will be open from 20:00, with food and beverage available for purchase on the night. General admission tickets start from AED 85 and VIP packages start at AED 1,000 per person or AED 9,000 per table of 10 persons. Fans can also get close to the action with a Fan Pit ticket, allowing best access to the concert.
Tickets are available to purchase from www.platinumlist.net. For more information please email events@dsc.ae and for VIP bookings please call 055 943 5599 or 054 307 6524.