Cinépolis Opens Second Theatre in Oman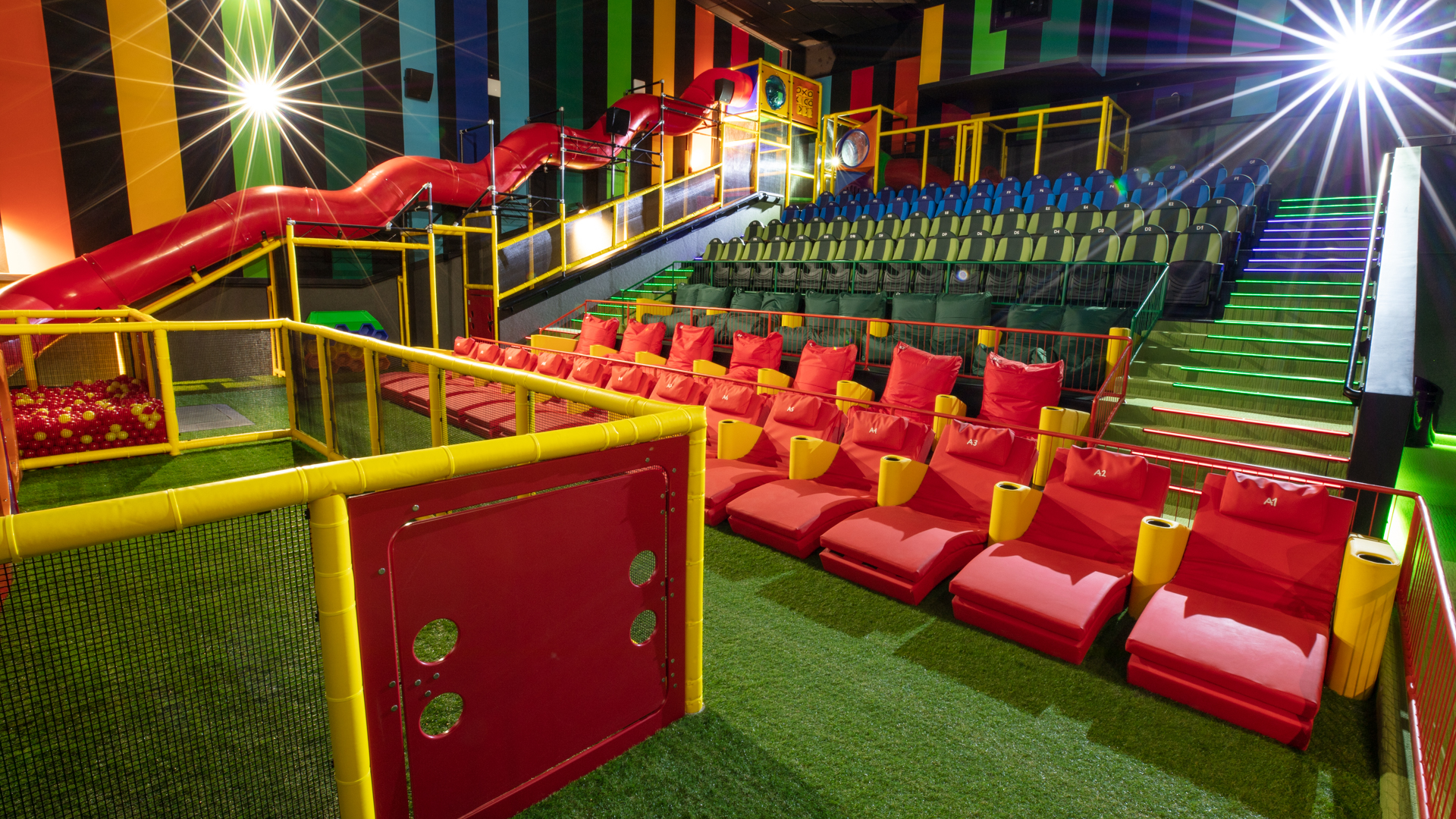 Slalah: Cinépolis Gulf's third GCC theatre will welcome film lovers from Salalah, the capital city of southern Oman's Dhofar province and surrounding areas from Thursday, September 5. The leading world-class cinema exhibitor will provide the ultimate cinematic experience for all moviebuffs with an unrivalled level of service, food, technology and the latest blockbusters from around the world.  
The first international cinema chain to have a presence in Salalah will open with a screening of  "IT: Chapter 2" and will have regular screenings of Hollywood, Arabic, Bollywood and local  hit movies taking place each day. A movie will start every 20 minutes throughout the day to be sure and give multiple showtime options to their guests. Conveniently located in Landmark Group's Oasis Mall, the new Cinépolis Cinema will feature an impressive eight state-of-the-art screens that includes their large screen format, Macro with Dolby Atmos surround sound and the family approved, Junior auditorium.  
Ashish Shukla, CEO of Cinépolis Gulf, said: "We are thrilled to announce the opening of the second Cinépolis movie theatre in Oman. The new theatre in Salalah is an important part of our ongoing strategy to establish Cinépolis as the number one choice for film fans across Oman and the Gulf region. Cinépolis is proud to serve the Salalah community and looks forward to welcoming film fans and their families to our new premium movie theatre. After Salalah we open our Megaplex in the Avenues Mall, Muscat next month."  
Featuring Oman's second Junior Auditorium, the one-of-a-kind cinema has been designed to allow families to enjoy their favourite movies in a welcoming and fun space that expertly caters to parents and youngsters needs. The Junior Theatre features a colourful Jungle Gym, complete with slide and ball pit, as well as fun bean bag seating. Every screening shown in the Junior auditorium will include a 15-minute intermission to allow restless children to take a break, enjoy some snacks or play a while. Only films rated G or PG will be shown in the Junior auditorium. 
The theatre also boasts one Macro screen that is complete with Dolby Atmos surround sound that creates a powerful audio experience. Guests can relax with three super-comfortable seating options Recliner, Deluxe or Premium, all with an uninterrupted view of the screen with rocking or fully reclining leather chairs available. 
Visitors to Cinépolis' Salalah cinema will be able to enjoy a premium range of delicious movie treats including caramel popcorn and nachos or opt for an espresso drink expertly prepared by in-house baristas at the specialty coffee shop, 'Coffee Tree'. A full menu of gourmet snack items and concessions is also available to movie-goers, including paninis, sandwiches, crêpes and high-quality desserts. 
The Salalah opening comes eight months after Cinépolis, Latin America's largest cinema exhibitor and the third largest in the world, made its debut in the Gulf with the launch of its Bahrain movie theatre at the Atrium Mall, Saar. The global chain also announced six new locations in Saudi Arabia in June. The cinema-giant aims to become a leading player in the movie theatres industry by bringing the best cinema-going experiences to the region.