HBMSU Chancellor Urges New Learners to Aim for Academic Excellence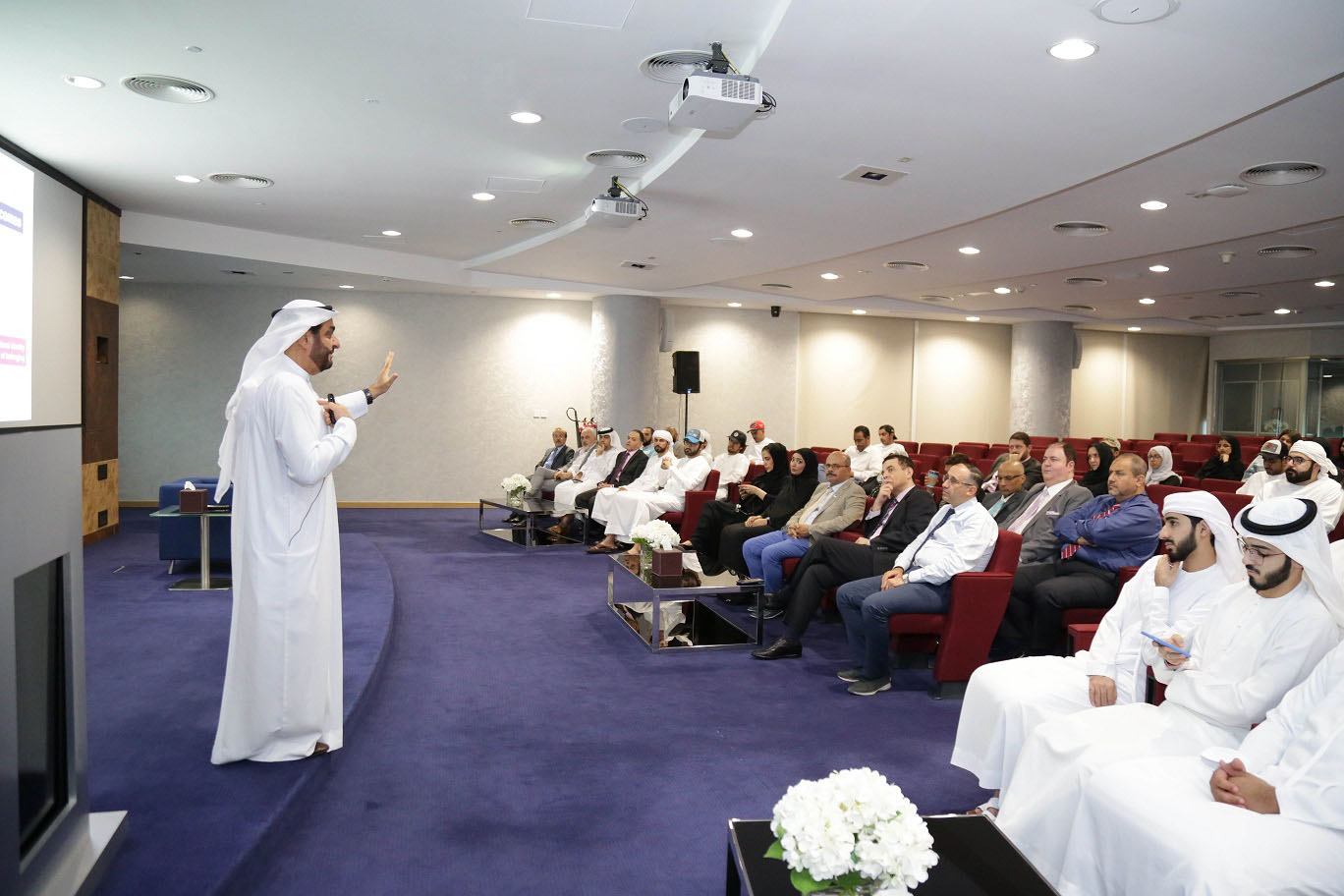 Dubai: Hamdan Bin Mohammed Smart University (HBMSU) welcomed the new batch of learners for Academic Year 2019-2020 during its annual introductory meeting headed by its Chancellor, Dr. Mansoor Al Awar. The meeting was also attended by the university's academic members and administrative officials. During the gathering, Dr. Al Awar wished all the learners with success and good luck in their path towards academic excellence.
He also encouraged them to take advantage of the lifelong learning opportunities offered by the smart learning model, while at the same time reiterating the university's commitment to continue its entrepreneurship approach as an institutional value that can bring about positive change. The adopted approach, which aims to produce graduates who aspire to become entrepreneurs and not job seekers, is in accordance with the directive of H.H. Sheikh Hamdan bin Mohammed bin Rashid Al Maktoum, Dubai Crown Prince and President of the University, to invest in the creative talents of the young Emiratis and help them become leaders who will contribute to a sustainable future for the country.
During the meeting, Dr. Al Awar gave a detailed explanation on the university's core values of fueling innovation, creativity, and entrepreneurship, in addition to the principles of Game Change and 'Together We Grow'; which establish strong pillars for a new learning culture and enable the university to accordingly divert from the old traditional education model, in keeping with the latest global developments.
The HBMSU Chancellor also highlighted the university's pioneering experience, enabling it to restructure the role of learners and faculty members as well as implement advanced curriculum management and build a modern educational environment. He said that HBMSU remains committed to transforming its learners from knowledge recipients to knowledge co-creators capable of creating, disseminating, and enriching new knowledge. In addition, the university aims to create a new learning environment that will become the center for cognitive mobility, intellectual capacity, and analytical skill development.
Dr. Al Awar also showcased HBMSU's advanced learning infrastructure and technology capabilities, including the Smart building, which supports its ambitious vision to precede other global universities by ten years. The Smart Campus provides an environment conducive to innovation, creativity, and excellence through smart facilities and is characterized by interactive, sustainable, and creative features that guarantee a unique experience for learners and academics alike. Dr. Al Awar concluded by urging current and new learners to continue taking inspiration from the sources of science and knowledge by inculcating the values of  innovation, determination, and pioneering spirit to achieve academic excellence which can then be utilized and contribute to the development of the UAE.