Landmark Group Opens Doors of 16th VIVA Store in UAE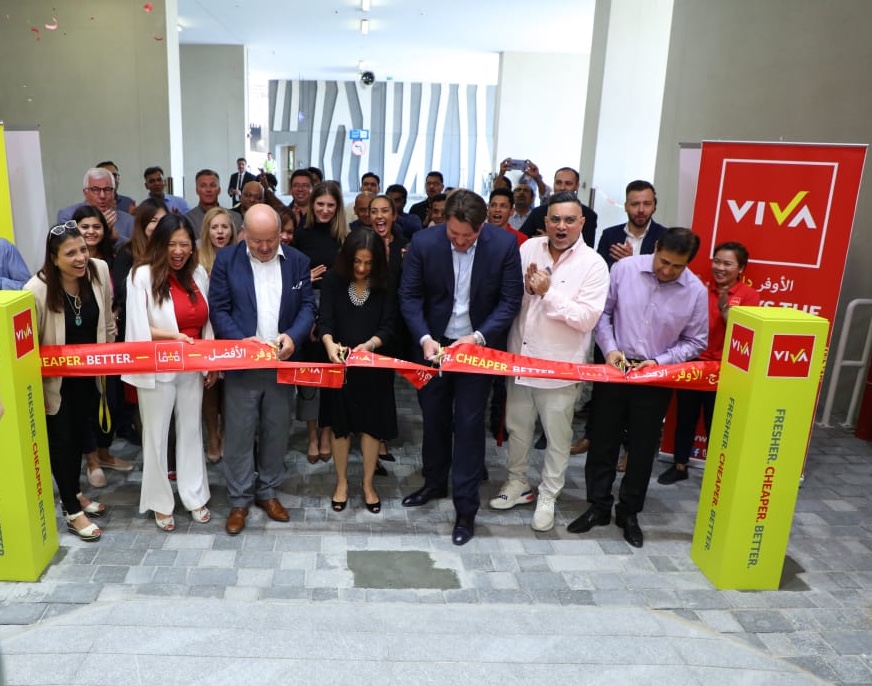 Dubai: The Landmark Group has announced the launch of the latest store from VIVA, UAE's first food discounter concept, located at the iconic Landmark Group Tower in Dubai Marina. This is VIVA's 16th store opening since the launch of the homegrown concept only 18 months ago, on February 2018.
VIVA's latest store will reach the localities of Dubai Marina, Jumeirah Lakes Towers, Jumeirah Beach Residences and neighbouring areas to cater to communities that appreciate quality and value. VIVA offers them internationally sourced grocery and household products at prices that are 25-40% cheaper than other supermarket brands in the UAE – making VIVA a price leader in this highly competitive category.
Inaugurating the new store of VIVA, Chairwoman and CEO of Landmark Group, Renuka Jagtiani, said: "It is a very proud moment for all of us as we celebrate 16 stores in 18 months, with 5 more VIVA stores planned by the end of this year. The team has worked hard to achieve this growth curve and build VIVA's presence across the UAE. By strategically expanding in key residential areas, VIVA continues to drive savings for families and communities in the UAE, offering significantly lower prices for the highest quality products."
"Landmark Group's focus has always been the customer and VIVA was also built with the vision to bring exceptional value to our community by offering the best quality household products and lowering their costs on everyday essentials. We are very grateful to receive a positive response to our concept and are committed to keep delivering on our promise of value by expanding our presence in various residential neighbourhoods and bringing more savings to communities across Dubai, Ajman & Sharjah," she added.
The new 6,000 square feet store in Dubai Marina will stock over 1,200 exclusive brands of products, across fresh and non-food categories. This will be the first VIVA store to offer a range of organic foods at unbeatable prices. The organic range will include fruits and vegetables, 100% sour-dough bread, ready-to-eat fruits and salads, cream cakes and more. With products sourced from over 24 countries, the range offered is 80% of European origin.
"The last year has been an incredible journey for all of us at VIVA. With every store that was opened, we were welcomed with an overwhelming response from the communities in Dubai, Sharjah and Ajman. As a pioneering food discounter in the region, we have had a first-mover advantage and are very pleased to have touched the lives of more than 4 million customers in our first year of operations, selling over 23 Million products till date. We have gone directly to the sources to procure our products from over 135 suppliers to ensure that we hand-pick the best quality and deliver it to our customers at unbeatable prices. Seeing our store network grow and expand is a testimony to every effort made by our multi-tasking team towards our commitment to offering the highest quality at low prices to our customers. With every new store VIVA is improving the shopping experience, reach and driving more and more savings to every day," said Georg J. Fischer, CEO, VIVA, at the opening of the new Dubai Marina store.