Above Ground Construction for Burj Sabah Commences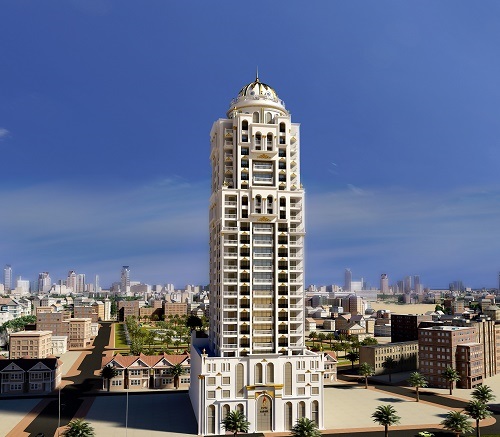 DUBAI : The latest property project by RSG Properties, Burj Sabah, has commenced construction off the ground. The premier residential building is located at the plush Jumeirah Village Circle (JVC) and combines aspects of both traditional and modern aesthetics in its architecture. The 19 stories building is equipped with all the major facilities and will redefine premium suburban living. Burj Sabah is as green and smart as it is comfortable. Pre-certified as a Green Building, it has incorporated a number of 'green' elements in both design and construction.
Preceding this construction milestone of completing foundation / basement levels, the colossal task of completing the foundation work was also concluded keeping both time and quality in the balance. The raft foundation works commenced on the auspicious day of the Islamic New Year and was accomplished in just 24 hours. It involved a great deal of raw materials, logistics and had a 150-strong workforce working through the entire night. The entire foundation used 3,400 cubic meters of concrete and 640 tons of steel and was completed in a single go. The enabling works process, too, had an able onsite and offsite crew that made the massive operation a success. Despite the magnitude of the project, the construction work, so far, has been a model of efficiency. Construction of above-ground levels is expected to follow suit.
Burj Sabah construction work has been spearheaded by Al Asri Engineering Consultant and Team Engineering Enterprises Ltd. who are in sync with RSG's vision of completing projects in a timely fashion. With the construction right on schedule, the project is on its way to a slated launch in February 2019. Not compromising on quality and regulatory compliances, the project has successfully checked every box.
Burj Sabah is the perfect combination of the serenity of the suburban life and the convenience of the city. It offers studio apartments, as well as one and two-bedroom apartments. Located near all the major landmarks of the city, it is connected by arterial roads, Sheikh Mohammad bin Zayed and Al Khail, to the main city.-AETOSWire