KPMG hosts 8th Ace the Case competition in Dubai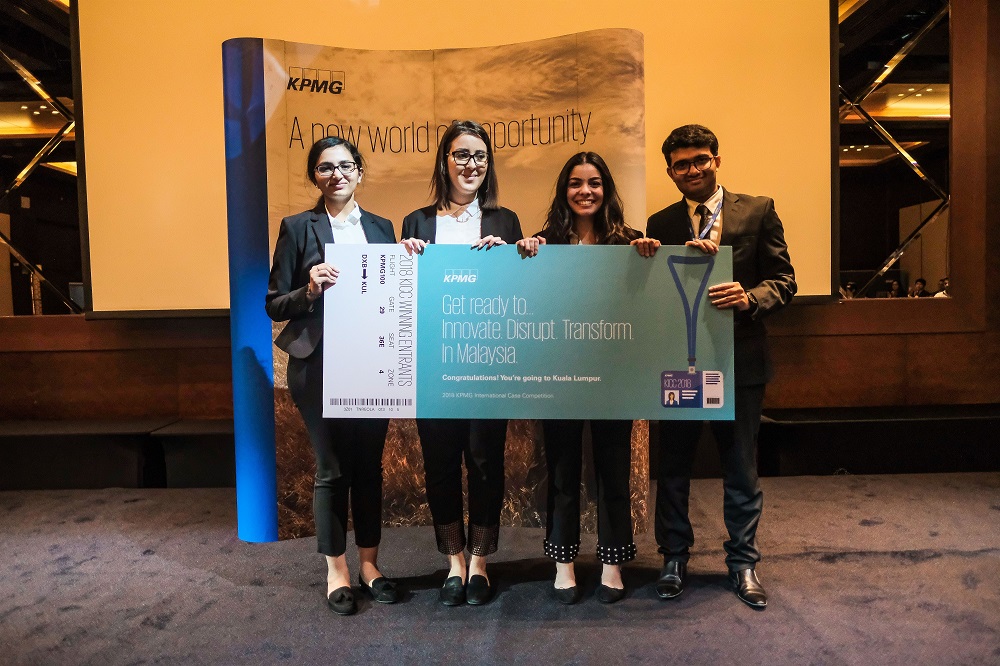 Dubai, UAE; 13 Feb, 2018: With a view to shape the workforce of tomorrow, global audit, tax and advisory services firm KPMG successfully hosted the 8th edition of the Ace the Case competition in Dubai.
Ace the Case is a three-day case analysis workshop comprising masterclasses and networking sessions for graduate students, and culminates in a competition. Through this initiative, university graduates are given the opportunity to develop their business case analysis and improve their presentation skills, while networking with experienced KPMG professionals.
This year's winning team represented Heriot-Watt University. They will take part in the global KPMG International Case Competition (KICC) to be held in Kuala Lumpur, Malaysia, in April. Nader Haffar, Partner and Head of Management Consulting and Public Sector; Raajeev Batra, Partner and Head of Risk Consulting, and Richard Clarke, Partner and Head of Deal Advisory were the lead judges for this edition.
Peter Haugaard, Head of People, Performance and Culture at KPMG, said, "Over the past few years, ATC has been a great success mainly because the set-up is student-centered. KPMG professionals support upcoming talents who acquire transferable skills by using real-world business situations. While there is an element of competition, the principle is that we create an adequate environment for students to learn, make mistakes and get a taste of the business world."
He added, "This initiative differentiates us in the market, because instead of selling a brand to young students, we focus on showing them who we are and how it really works in the corporate world."
Ace the Case originated in the Canadian practice of the firm and has been adapted to suit several countries' needs. The platform provides graduates with the opportunity to learn how to plan, solve and debrief a case while developing stronger relationships with KPMG leaders.