Former External Affairs Minister Sushma Swaraj passes away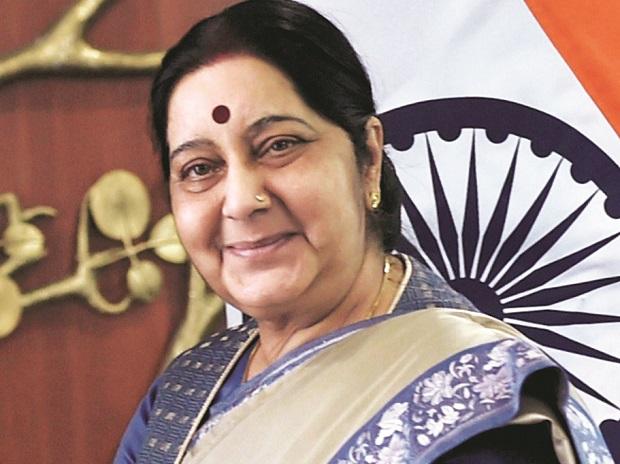 NEW DELHI: BJP leader and Former External Affairs Minister Sushma Swaraj, 67, passed away at All India Institute of Medical Sciences (AIIMS) on Tuesday night after suffering a heart attack in the evening.
The senior BJP leader was brought to AIIMS at 10:15 PM and was straight away taken to the emergency ward.
Sushma Swaraj's husband and other family members, along with Dr Harshvardhan, Piyush Goyal, Pralhad Joshi and Nitin Gadkari, are present at AIIMS.
She had a kidney transplant in 2016 and had opted out of contesting Lok Sabha polls earlier this year for health reasons.
The Congress condoled her death and tweeted, "We are saddened to hear about the untimely demise of Smt Sushma Swaraj. Our condolences to her family and loved ones."
Indian PM Narendra Modi also took to twitter to condole her death. He tweeted, "Sushma Ji's demise is a personal loss. She will be remembered fondly for everything that she's done for India. My thoughts are with her family, supporters and admirers in this very unfortunate hour. Om Shanti."
A star minister during Modi government's first stint, Sushma Swaraj did not contest the 2019 Lok Sabha elections and chose to sit out of the government this year on account of her health.
After PM Modi's swearing-in ceremony last month, Sushma Swaraj wrote an emotional message on Twitter, thanking PM Narendra Modi for giving her the opportunity to hold the office for five years.
In the tweet, Sushma Swaraj said, "Prime Minister, you gave me an opportunity to serve our countrymen and overseas Indians as the Foreign Minister for five years and personally, also, gave me respect throughout my tenure. I am very grateful to you. I pray that our government becomes very successful."
Sushma Swaraj was an important link between the government and the people. Many political observers viewed Swaraj as a challenger to PM Narendra Modi in the initial months of the government.