Fewa and Al Fardan Exchange announce strategic partnership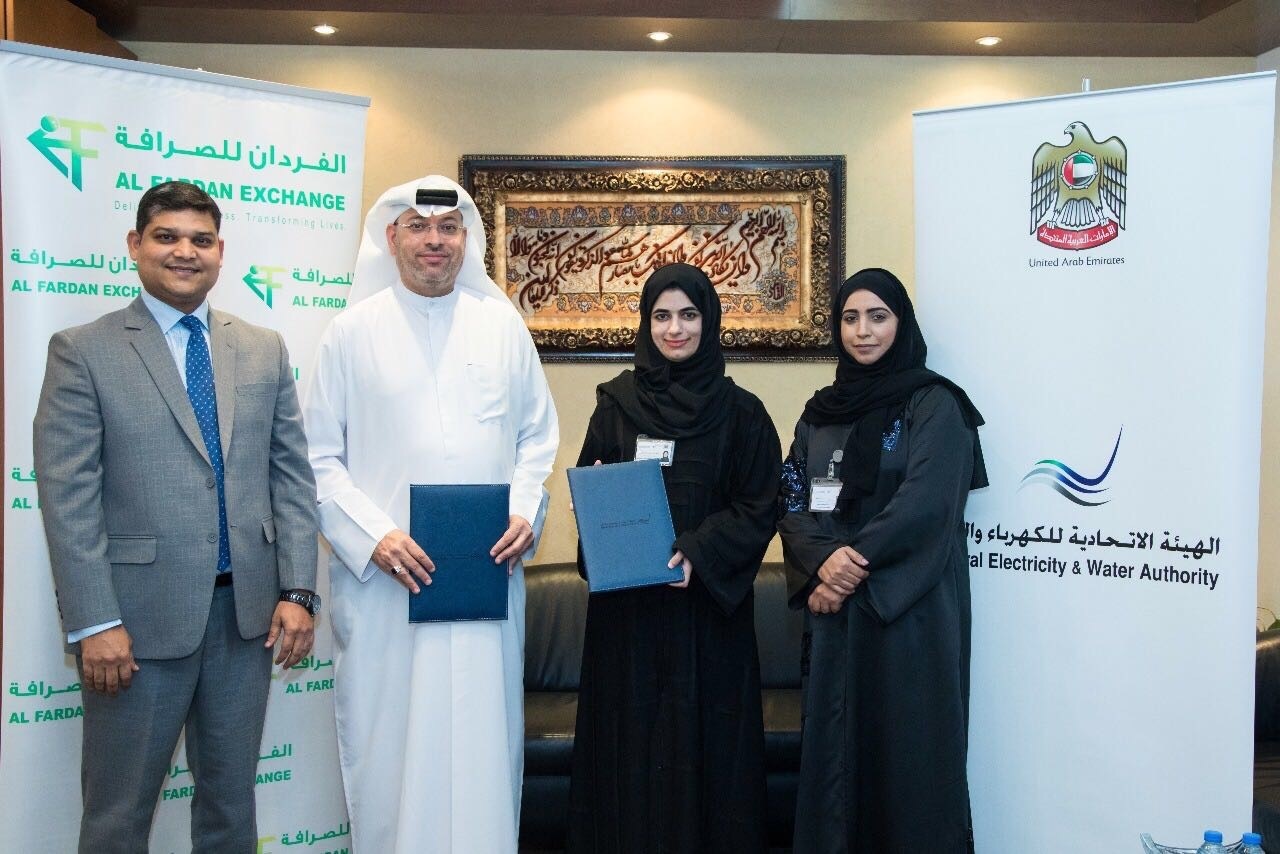 DUBAI –  FEWA recently signed an agreement with Al Fardan Exchange, one of the oldest and most established names in the UAE remittance market, to improve customer experience and provide convenient seamless payment solutions across the country.
The agreement signing ceremony was held at Al Fardan Dubai Office in the presence of senior executives from FEWA and Al Fardan Exchange. The partnership reflects the focus of both entities on customer satisfaction and accessibility.
Shaikha Murad Abdullah Karam' Director of Revenue & Customer Credit Dept Revenue Department of FEWA, said: "FEWA" is committed to offering our customers choice by providing a range of innovative solutions and striking the right partnerships. Today's agreement with Al Fardan Exchange will expand our network of payment partners in the UAE making it more accessible for all our customers."
Osama Al Rahma, CEO of Al Fardan Exchange, said: "It is a great pleasure to be associated with FEWA and we are sure that this tie up will be mutually beneficial for both organizations as well as for the customers. We always look for ways to add value to our services and offer additional facilities to our customers."
The partnership increases FEWA customer's choice of making payments for all its services across 65 branches of Al Fardan Exchange in the country.