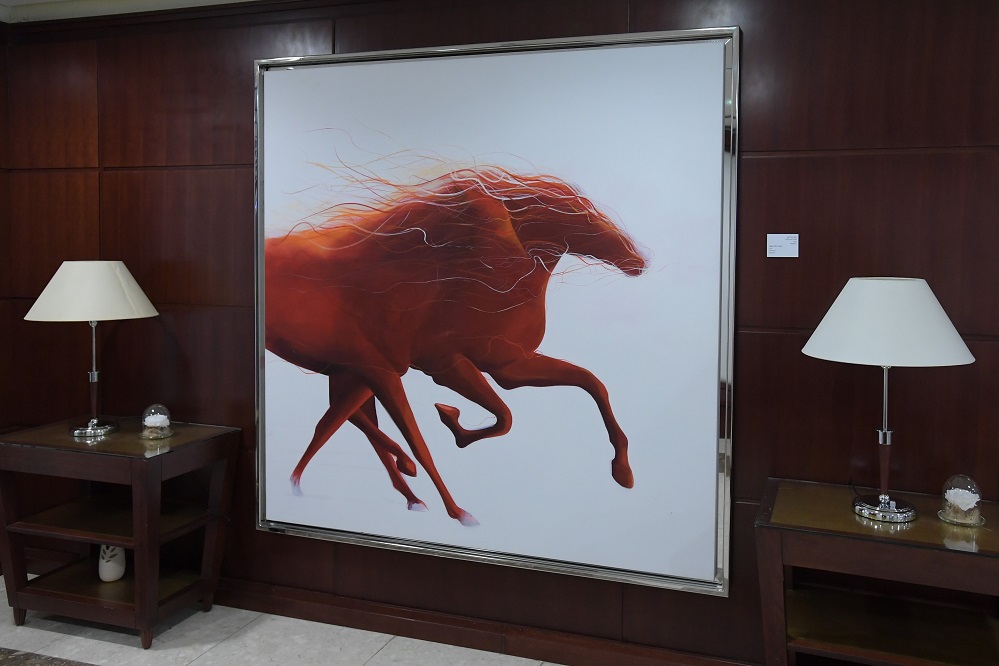 DUBAI- Dubai Culture & Arts Authority (Dubai Culture), the Emirate's dedicated entity for culture, arts and heritage, has announced a new MoU with Dubai Airports that will see the Authority showcasing the work of leading UAE artists in the VIP Majlis Lounge at Dubai Airports.
Through the MoU, Dubai Culture will showcase artwork by top Emirati artists including Abdul Qader Al Rais, Fatima Lootah, Faisal Al Bastaki, Matar Bin Lahej, Ahmed Al Hosani, Fatma Al Bakali and Khalid Al Jallaf.
The initiative is a continuation of Dubai Culture's ongoing efforts to nurture local talent and support the UAE's thriving arts scene by using its partners' internal and external spaces to showcase significant works of art. The Authority's initiatives focus on empowering the upcoming creative generation and making Dubai a city of happy, creative and empowered individuals in line with the Dubai Plan 2021. The MoU also supports Dubai Airport's new 'Culture within the Airport' 2018 initiative.
Saeed Al Nabouda, Chief Executive Officer of Culture and Heritage Sector at Dubai Culture & Arts Authority, commented: "We are pleased to have taken this step in cooperation with Dubai Airports as it will allow us to showcase a selection of paintings, artworks and photographs created by leading UAE artists. We believe this will introduce our local culture to visiting delegations and VIPs in a memorable way, while also promoting the work of artists and encouraging them to continue their artistic journey to strengthen the UAE's culture and heritage."
Dubai Culture aims to enhance Dubai's cultural scene and draw attention to the Emirate's rich heritage with a variety of initiatives that take place throughout the year. The Authority's mandate is to build bridges of constructive dialogue between different civilisations and cultures through enriching initiatives that benefit the Emirate's citizens, residents and visitors.
*Dubai Culture & Arts Authority (Dubai Culture) was launched on 8th March 2008 by His Highness Sheikh Mohammed bin Rashid Al Maktoum, Vice President and Prime Minister of the UAE and Ruler of Dubai, in order to drive the growth of the city's artistic and cultural landscape. The Authority has grown to play a major role in the realisation of the Dubai Plan 2021, highlighting Dubai as a thriving capital for creative industries and further embedding the Emirate's credentials as a city of happy, creative and empowered people.