City Centre Ajman's AED 643 million expansion boosts emirate's retail sector with 14 debut brands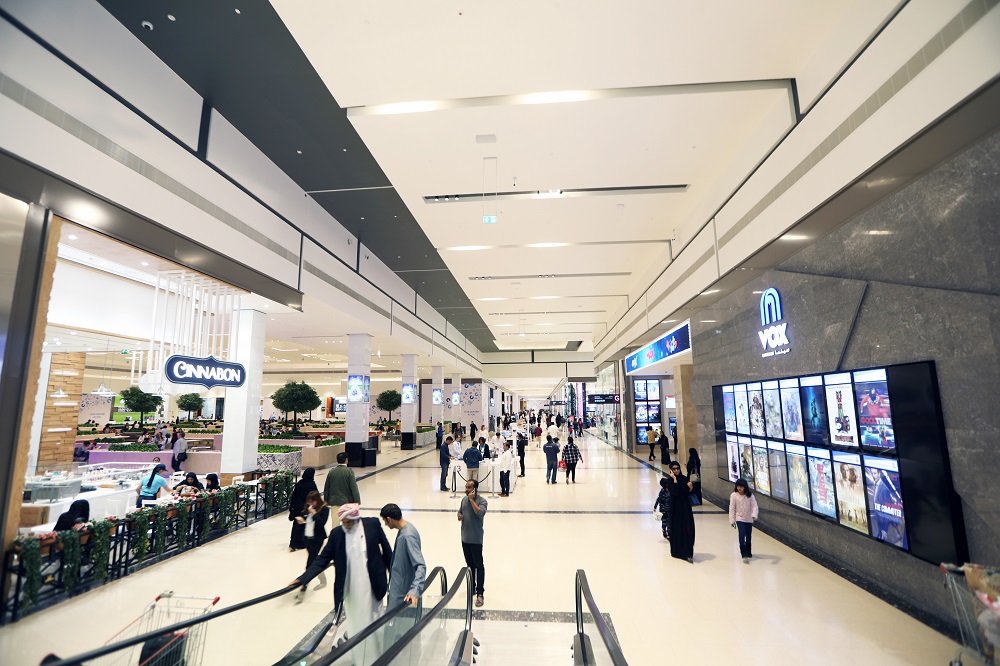 AJMAN: Majid Al Futtaim – the leading shopping mall, communities, retail and leisure pioneer across the Middle East, Africa and Asia – announced the opening of 50 exciting international brands and dining concepts as part of its ongoing enhancement project at City Centre Ajman.
City Centre Ajman is transforming into a regional mall with an investment of AED 643 million, which is part of Majid Al Futtaim's announcement made in June 2016 to increase its total investment in the UAE by AED 30 billion by 2026, taking its total investment in the country to AED 48 billion.
With a gross leasable area of 34,000 sqm, the mall brings 14 brands to Ajman for the first time.  Fashion-forward shoppers will find all their beauty essentials at international stores Inglot and Lush, which mark their debut in the emirate. Style enthusiasts can also shop for all the latest, trendy outfits at Garage and US Polo, which make their first foray into the city, as well.
City Centre Ajman takes family dining to the next level by introducing alfresco eating options for diners who want to enjoy the cool weather while savouring a multi-cuisine spread. Portuguese-style casual dining restaurant Nando's, Turkish cuisine masters Mado café and authentic Italian comfort food restaurant Pizza Express are serving up their world-famous recipes to residents and tourists for the first time in Ajman.
Visitors can also opt to start their day with a steaming cup of coffee and buttery croissants at the new, bigger Starbucks and Gerard Café, which have an indoor and outdoor seating area, or sit down with friends in the central galleria for a hearty breakfast of freshly toasted bagels and beverages at Tim Hortons.
Adrenaline seekers and young-at-hearts can enjoy hours of fun at Majid Al Futtaim's family entertainment centre, Magic Planet, which is now grown to 1,466 sqm in size. While the kids have their time out on the rides, parents can kick back and enjoy the latest movies at the relocated VOX Cinemas at City Centre Ajman.
The innovatively designed mall extension boasts a bigger parking facility with 1,800 spaces. It took more than six million man hours to construct the striking new wing, which has a central galleria, skylight roof allowing natural light to stream in during the day and contrast lighting levels in stores that create an inviting ambiance for shoppers.
The first phase of the expansion was carried out in line with green building protocol and
Majid Al Futtaim's sustainability strategy. Energy-efficient design and procedures, including installing LED lighting and water-saving, low-flow faucets and fixtures help reduce the mall's carbon footprint.
The next development phase will involve the renovation of the existing mall which will see City Centre Ajman grow from 29,000 to 55,300 sqm in size upon completion in 2019.  As part of the upgrades, the public areas and facilities, including the toilets, baby changing area and prayer rooms will be enhanced for a seamless transition between the old and new section of the mall.
"The new wing at City Centre Ajman, which features more than 50 international brands and dining concepts, is set to revolutionise the emirate's retail landscape," said Fuad Mansoor Sharaf, Managing Director for Majid Al Futtaim Properties, Shopping Malls (UAE, Bahrain & Oman).
"We are proud to bring 14 world-class brands that make their debut in Ajman, underscoring our continued leadership in the retail sector. We've listened carefully to our fashion-conscious customers who want the convenience of shopping for their favourite brands closer to home and have addressed that demand with our diverse range of new stores and restaurants.
As City Centre Ajman transforms into a regional shopping mall, our focus on contemporary design with convenience and accessibility at the centre of our services, a tailored retail mix with dynamic new brands and unique dining and entertainment concepts continue to make it a destination of choice for both residents and tourists.City Centre Ajman's expansion project complements Majid Al Futtaim's additional investments in the Northern Emirates, which includes the recent opening of My City Centre Al Dhait in Ras Al Khaimah and the expansion of City Centre Sharjah in 2018.