du Concludes 2019 Summer Training Programme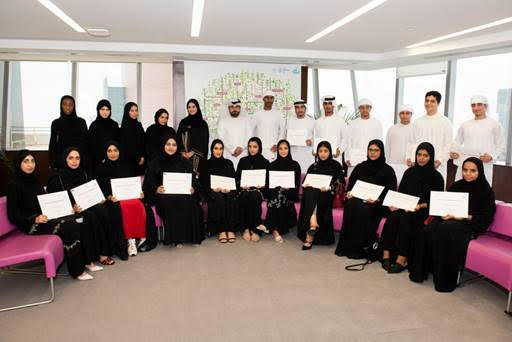 Dubai: du, from Emirates Integrated Company (EITC), has recently concluded the 2019 Summer Training Programme, as part of its commitment towards developing and nurturing current and future generations of the UAE and supporting the vision of the country's wise leadership in equipping and empowering the future leaders of the private sector. 2019 is the first year which has witnessed successful participation by people of determination in the training programme.
The one-month yearly programme aimed at equipping UAE nationals with real job experiences to help them shape their future and understand their career path. It included people of determination from Zayed University in Abu Dhabi, high-school students from grade 10 – 12, as well as university students and fresh graduates who are on the lookout for a job, or part-time experience.
Training was held at du retail stores across the UAE. Participants had the chance to train on customer service tactics, such as welcoming and interacting with a different type of customers, understanding the core products and services of du, understanding the system the telco uses to do transactions, as well as stock count and daily huddles.
du Summer Training programme  underwent a major transformation in 2016 when trainees were integrated into the telco's retail stores. In 2017, the programme was extended to du's Fujairah Call Center and children of Emirati women and residents of Comoros Islands. In 2019, the training programme has further expanded to include people of determination.