Apply Now to the Dubai Institute of Design and Innovation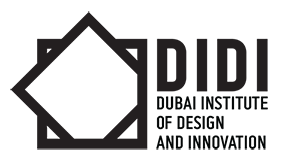 DUBAI- Admissions are now open for the Dubai Institute of Design and Innovation (DIDI). The first of its kind in the region, DIDI offers a unique design education, in the form of a four-year Bachelor of Design Degree (BDes).  The curriculum has been crafted in collaboration with the Massachusetts Institute of Technology (MIT), and Parsons School of Design, and offers a unique program, firmly embedded in design-thinking and creative problem solving. DIDI will enroll its first class of students in Fall 2018.
With the design sector projected to increase by 20% annually over the next 2-3years, DIDI will nurture the next generation of change makers. According to the 2016 MENA Design Education Outlook report, the MENA region accounts for US$100 billion of the global design market, valued at about US$2.3 trillion and will require 30,000 new design graduates by 2019.
Mohamed Abdullah, DIDI President said: "With such a huge demand for design graduates required in the region by 2019, DIDI will champion talent development to fuel the growth of the industry. We are confident that DIDI will be the design school of choice in the region for the next generation of innovators."
Students will be offered a ground-breaking (BDes) program with a unique opportunity to participate in cross disciplinary coursework across all four years of the degree. Based on the studio concept of learning by doing, the coursework focuses on visual literacy and technological fluency. Students will be given the freedom to design their own degree by choosing a unique cross disciplinary education from a choice of four concentrations: Product Design, Strategic Design Management, Multimedia Design and Fashion Design, working across two disciplines the entirety of their educational journey.
Sass Brown, Founding Dean, Dubai Institute of Design and Innovation, said: "At DIDI we will nurture our students to use design as a tool to make a better world, with sustainability and ethics interwoven in everything we do. We will equip our graduates with the knowledge and skill to take today's ideas and make them into tomorrow's reality."
As the regions hub for design, Dubai is the host city for major design and innovation events including Dubai Design Week. DIDI is located in the center of the vibrant Dubai Design District, and offers students the opportunity to collaborate with top and emerging designers alike.  The campus, designed by award-winning architects Foster + Partners, has been conceptualized to encourage creative collaboration, with giant open plan mega studios on each of the five floors. With the capacity to accommodate 500 students, each student has their own dedicated desk space in which to create. No other institution is able to offer such an immersive design education, where students are surrounded by a diverse range of design professionals and innovators. This enviable location provides access to internships and networking opportunities that will give students the best possible start to their career. DIDI is a private, not-for-profit education institution. Following the direction of His Highness Sheikh Mohammed bin Rashid Al Maktoum, Vice President of the UAE and Ruler of Dubai, DIDI was established by Dubai Holding and Dubai Creative Clusters Authority. DIDI has been accredited by the UAE Ministry of Education.