Global market for men's designer apparel projected to reach nearly $33 billion in 2020, up 14 percent from $29 billion in 2015 says Euromonitor International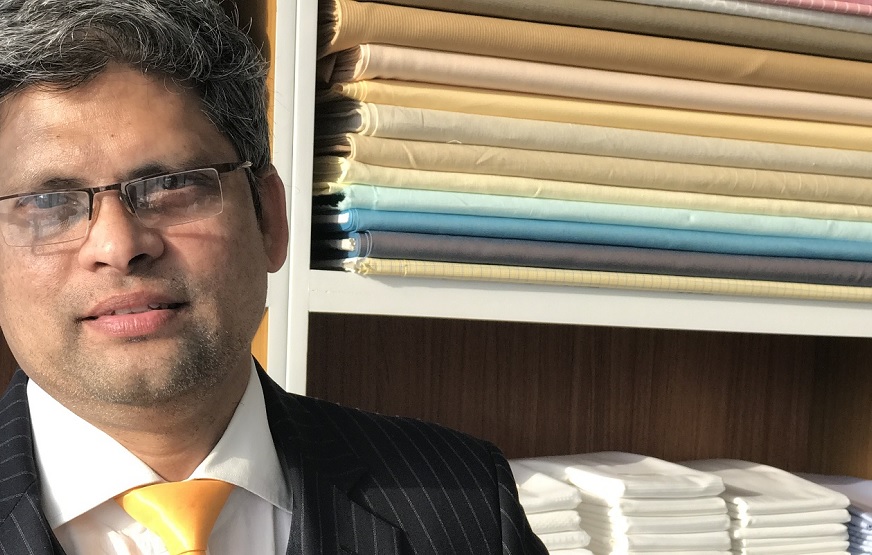 DUBAI- GDMAIL STAFF: As with most major horseracing events, the fashion makes up a large part of the day, and with custom tailoring service making a mark in the country, this year's season attracted a wealth of style.  While there are plenty of options at shopping malls and local tailors, when it comes to the fashion stakes, simply blending in is not always the best recipe for success. This is where WHYTE BESPOKE, UAE's first home-grown brand for bespoke men's suits comes in.
WHYTE BESPOKE is a Dubai-based business established by Mohammed Murthuza Ali Khan. The brand offers bespoke suits and a unique experience for the customer. It is the only brand currently selling real bespoke (95 per cent hand stitched) designer wear in the UAE.
"Racing events is a perfect opportunity for fashionista to embrace their style and translate it into extravagant garments. It is further an encouragement of the local fashion industry where designers get to showcase their creative skills, while fans of fashion and horse racing can have access to elegant, chic and stylish designs by collaborating with local designers," Mohammed Murthuza Ali Khan.
"At WHYTE BESPOKE, we firmly believe that it is a person's choice of threads that counts most when making a first impression. As such, for the racing season, we create bespoke men's suits for the stylish racegoers," added Mohammed Murthuza Ali Khan.
Reports indicate the men's tailoring industry in Dubai has evolved in recent years. Gone are the days of commissioning a jacket and two pairs of trousers. With brands as WHYTE BESPOKE taking charge, there has been greater demand for more fashionable and personalised pieces — spurred on by the growing cultural diversity and presence of local designers.
WHYTE BESPOKE, sources the finest fabrics of wool, cashmere, silk wool and cashmere wool blends for jackets suits and blazers. The buttons, interlining and canvas is imported from worlds premium manufacturers that provides an unrivalled opportunity for lovers of fashion in the city.
"Our suits are an inspiration of our customer's style. A custom-made, handcrafted suit, for example, can take up to 60 days to produce and requires thousands of hand stitches which are hard to count per jacket. While horse racing every year is great business, we expect this year to be even better," said Mohammed Murthuza Ali Khan.
It is noted that the global menswear market is growing and the wider fashion industry sees menswear as a bright spot amid rising uncertainty. The global market for men's designer apparel is projected to reach nearly $33 billion in 2020, up 14 percent from $29 billion in 2015, according to Euromonitor International.
The UAE economy is one of the fastest growing economies of the world and is witnessing major shifts in consumer preferences. Increasing disposable income, brand awareness and increasing tech-savvy millennial population are the driving factors of corporatized retail within the country.
"Men's fashion wear in the UAE has seen a robust growth in the past few years. The positive momentum is set to continue with local designers like WHYTE BESPOKE offering the likes of Milan and Paris fashion circuit," concluded Mohammed Murthuza Ali Khan.
Designed and priced to appeal to males of all age groups, WHYTE BESPOKE line offers complete suiting options, including shirts and accessories. The recent horseracing collection consists of so many looks, followed by seasonal collections available to consumers through its stores.