Sahara Centre announces the lucky winners of its 'Extreme Action Like Never Before' Campaign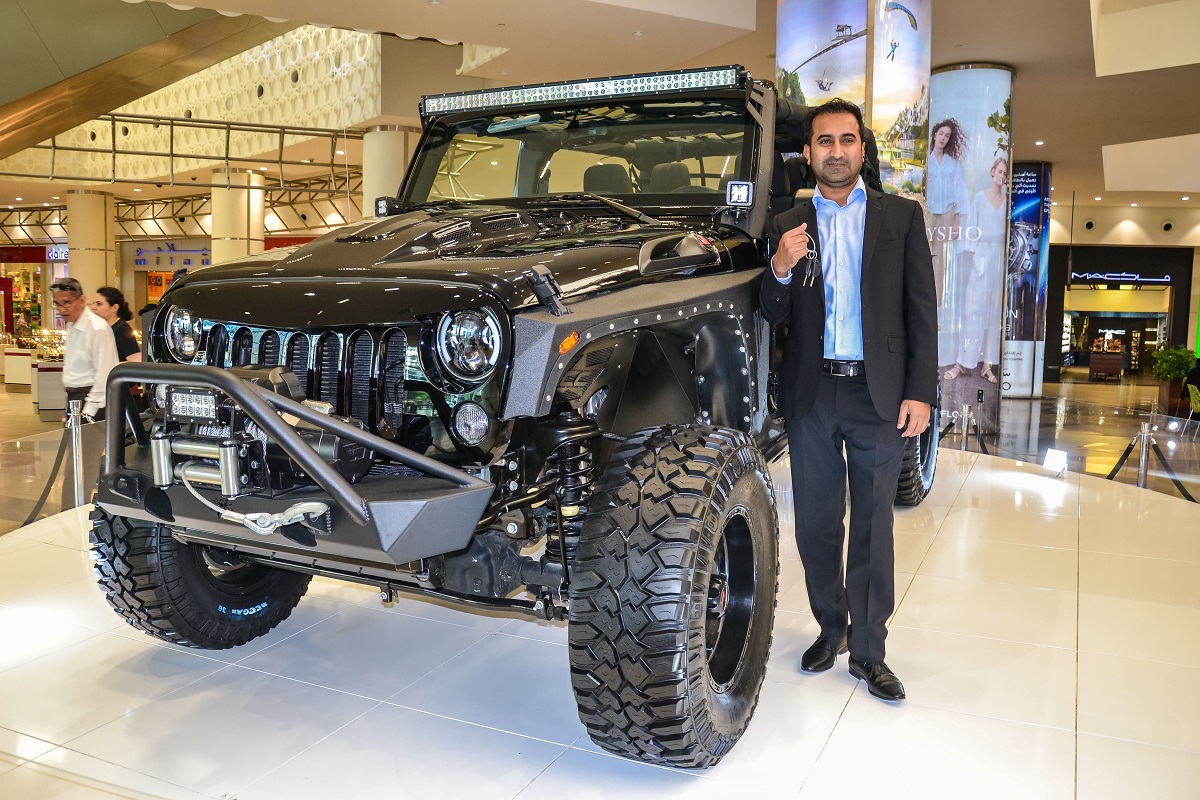 SHARJAH: Sahara Centre, Sharjah's leading retail and leisure destination, has announced the lucky winners of its 'Extreme Action Like Never Before' campaign – a month long competition that offered customers the chance to win one of four extreme activities and two Jeep Wranglers. The competition ran from 2nd April to 10th May, with the first raffle draw taking place on Wednesday 19th April and the second on Sunday 10th May.Iraqi national Mr. Khaled Mohammad Anbar and Pakistani national Mr. Muhammad Umar Farooq were the happy winners of the two special edition Jeep Wranglers – the favourite vehicle of adventure enthusiasts across the globe. Mr. Anbar's prize was received on his behalf by his sister Ms. Besma Mohammad Anbar and both winners expressed their delight to be winning the grand prize.
The extreme activity winners include Jordanian national Faris Alaa Saleh, who will be jetting off to New Zealand for a thrilling bungee jump; Emirati winner Fatheya Mohammad Rajab, who will be trekking through the majestic Himalayas; Tareq Mohamed Khamis from Jordan, who will be diving with the sharks in South Africa; and Palestinian national Mohamad Hussein El Chazi, who will be skydiving in Malaga.
Sahara Centre continuously offers its customers opportunities to become winners at the shopping complex, with a rolling calendar of raffle-based competitions that take place every two to three months. The unique competitions and promotions demonstrate Sahara Centre's dedication to transforming every shopping trip into memorable experience, and bringing adventure and excitement to its customers' lives.