L&T showcases its strengths at WETEX and the Dubai Solar Show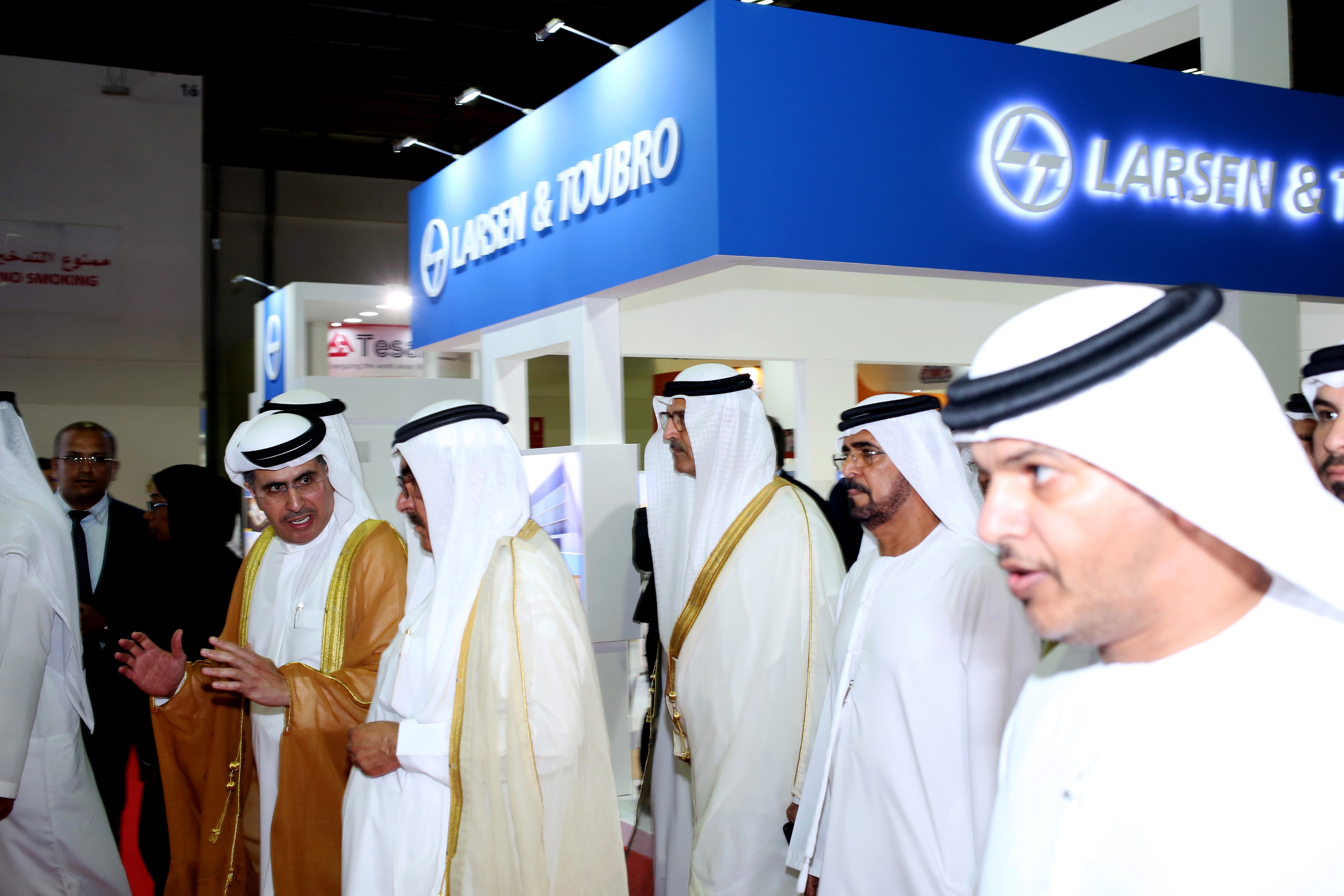 DUBAI- 24th October 24, 2017 -Larsen & Toubro (L&T) successfully showcased its multi-dimensional EPC capabilities in power transmission & distribution, infrastructure, water and renewable energy segments at the 19th Water, Energy, Technology and Environment Exhibition (Wetex) that began on 23 October 2017 at Dubai International Convention & Exhibition Center (DICEC).
On display is L&T's strengths across domains with specific emphasis on power transmission and renewable energy projects executed across India, UAE and GCC, highlighting its role as a major EPC player.
"This event is crucial for L&T because it gives us a ready platform to showcase our prowess across business segments," said Mr. T Madhava Das, Executive Vice President & Head, PT&D Business, L&T Construction. "It is also a good opportunity to bring national and international companies closer. Over the years, our power transmission & distribution business vertical has gained significant market share and a strong presence in GCC countries for executing projects on EPC basis and we are able to share our track record with a cross section of pertinent audiences at this expo," he added.
L&T, an Indian multinational engaged in technology, engineering, construction, manufacturing and financial services with USD 17 billion in revenue, is the platinum sponsor of this three-day event which has attracted 2,000 exhibitors from across 50 countries this year.
L&T also displayed turnkey solutions for transportation infrastructure, its strengths in building landmark heavy civil infrastructure and providing solutions for water infrastructure.
When asked about the opportunities and challenges in the GCC power sector,  Mr Madhavadas said:"The current demand for electrical power in the GCC countries is approximately 60,000 MW and is expected to triple over the next 25 years. Several GCC countries are currently developing their electricity network by constructing and energizing several substations to serve their strategic projects. Private companies are also directly awarding substation projects to meet their power requirements for residential and commercial use. L&T established its presence in the Middle East over 4 decades ago and has installed over 4000 km of transmission lines and over 3000 km of cabling for 25 reputed customers across the region. Larsen and Toubro's (L&T) power transmission & distribution arm has completed the construction of 225 substations of various capacities in the GCC countries and another 98 are in the pipeline," he added.
Mr. A.Ravindran, EVP & HEAD, PT&D (ME) and other key team members in L&T's GCC offices briefed visitors at the stall. Senior officials from reputed establishments in UAE and GCC countries visited L&T's stall. The team's presentation and track record won them appreciation from all quarters.