Etihad Airways Presents Manish Arora At Lakmé Fashion Week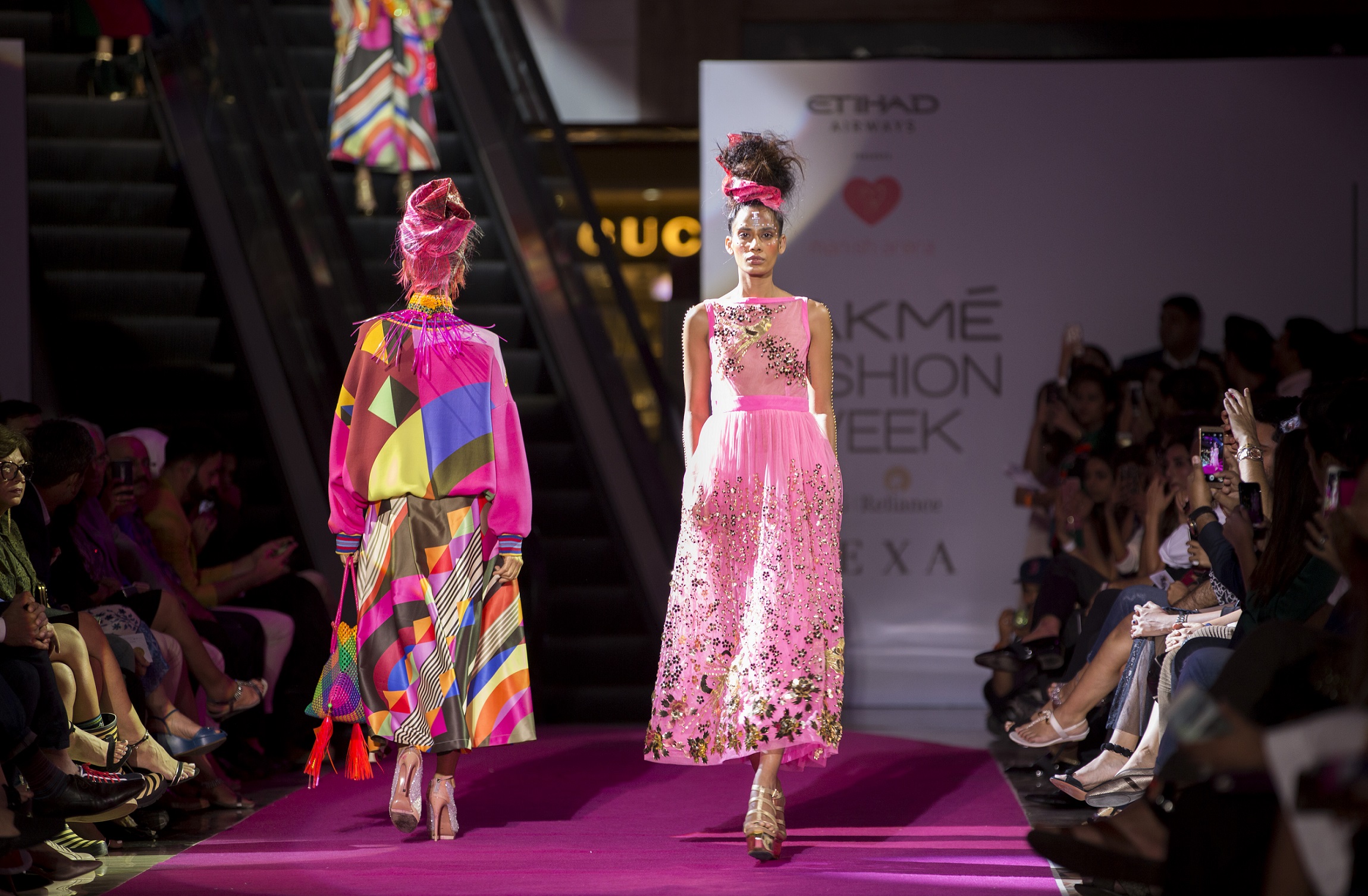 Mumbai, INDIA – Etihad Airways presented internationally renowned designer, Manish Arora's Paris collection at Lakmé Fashion Week last night. The Paris-based designer's Autumn /  Winter '17 collection, 'CosmicLove' celebrated his 10th anniversary of his French collection with a return to Lakmé Fashion Week.
The offsite show, Etihad Airways presents Manish Arora, featured over 40 models and was attended by over 300 guests. Etihad Airways presented the designer's collection in a larger-than-life format, with the atrium of the finest luxury mall in the city being transformed into an opulent runway, a first at Lakmé Fashion Week.