Casa Samak Launches Seafood Buffet For Diners with Diverse Choice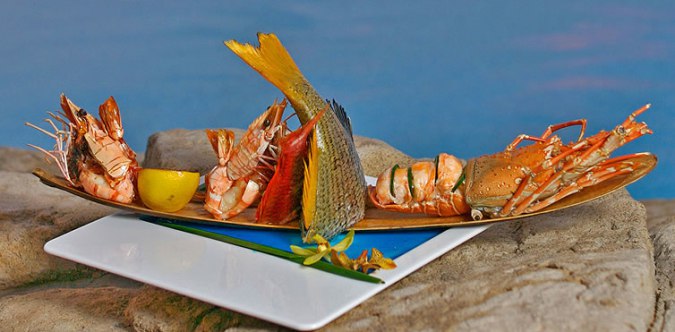 Wish to relish grilled salmon fillet and Soft Shell Crab but your friends want to go for King Prawn and lobster? No matter how diverse your choice is, head straight to Casa Samak, the signature Seafood Restaurant and Sushi Bar at Coral Beach Resort – Sharjah, which has launched seafood buffet every Thursday and Friday.
The lavish buffet, laid out from 7pm to 11pm every Thursday and Friday, offers an enticing selection of fresh catch of the day prepared with innovative zeal and served with great care in the relaxing ambience of the restaurant located on the beach.
For just AED 120 per person, the largest seafood buffet in the Northern Emirates offers a wide selection of local catch as well as fresh fish imported from around the world to cater to the diners as everyone has his own favorite.
 Jean-Pierre Simon, Regional General Manager, Northern Emirates, Coral Hotels & Resorts, said, "If you are in the mood for a good seafood buffet with an endless choice, Casa Samak is the place to be. While your favourite items are all there, the buffet gives you a chance to try some new things as well. From Hamour and Sultan Ibahim to tantalizing crab dishes and the massive tiger prawns, you have the option to try innovative items on the menu that are light and refreshing, yet rich in taste and flavour."
 As the weather turns pleasant, the buffet night offers an excellent opportunity to experience it while dining outdoor on the wooden deck of the restaurant with a magnificent view of the Arabian Sea.
The Coral Beach Resort – Sharjah features 156 spacious rooms, many with panoramic sea-view. A major attraction is the wide repertoire of dining options with menus to cater to every taste. The resort is located on one of the emirate's principal sand beaches and features a range of leisure activities for all ages, including the Rimal Club, state-of-the-art fitness centre, children's pool, indoor playroom and complimentary Kid's Club as well as tennis (By Clark Francis Tennis Academy), badminton, volleyball and two outdoor swimming pools.