Carolina Herrera introduces the Paris inspired Vendôme bag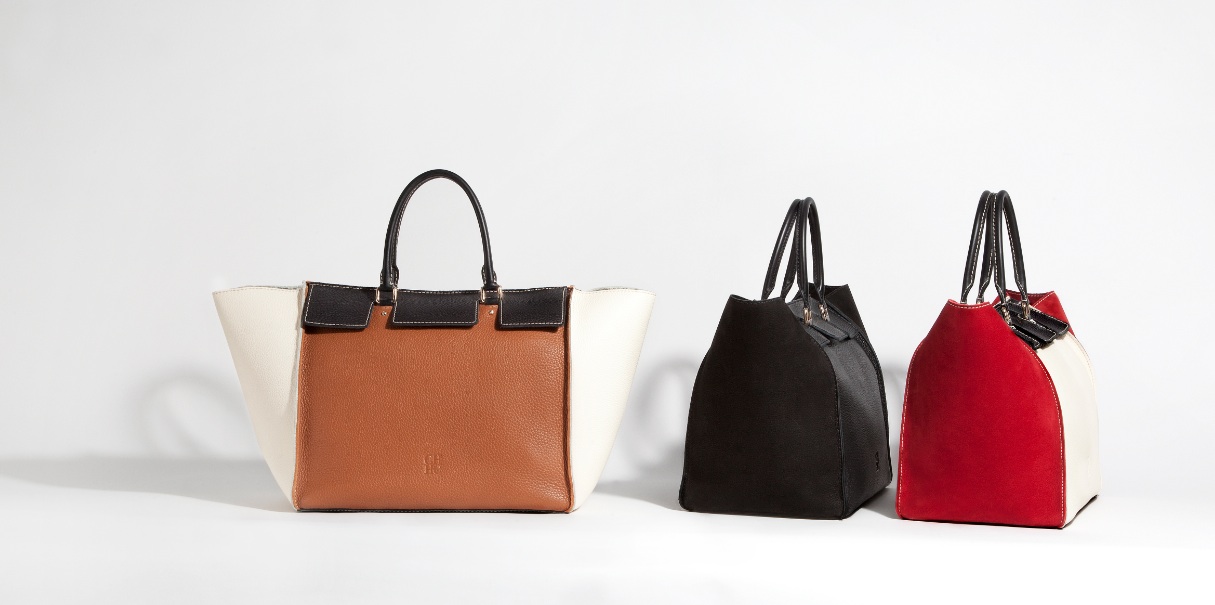 Carolina Herrera introduces the Vendôme bag, one of the chic, new styles from the CH Carolina Herrera La Place Handbag Collection.  Inspired by Paris' La Place Vendôme, an illustrious and charming square that exudes history, culture and craftsmanship, the design reflects the landmark's artistic heritage and modernity co-existing in perfect harmony.
Handcrafted from genuine Nubuck and Blanes leather, the unlined construction is malleable and light. With expandable sides and a soft structure, the bag features a frontal flap that not only adds to the clean and refined lines of the design but also secures its closure. 
"When designing the Vendome bag, I was not only inspired by the chic Parisian style but also by one of the city's most beautiful landmarks. The gold studs remind me of Paris at night; after all it is the City of Lights.  The women in Paris have the same energy and excitement about fashion and design that I do and this bag was designed with this woman in mind." – Carolina Herrera
Effortlessly chic and versatile, this style is the perfect carry-all for the global woman out and about.  The handles are symbolic of the arcades surrounding the Vendôme column while the horizontal structure reflects the inimitable buildings that create the identity of La Place Vendôme.
Forever timeless, the Vendôme bag reflects the authentic Parisian savoir-faire which has been the world's benchmark for high fashion since the early 17th century.