AU Offers 20% Discount to Ajman Government Staff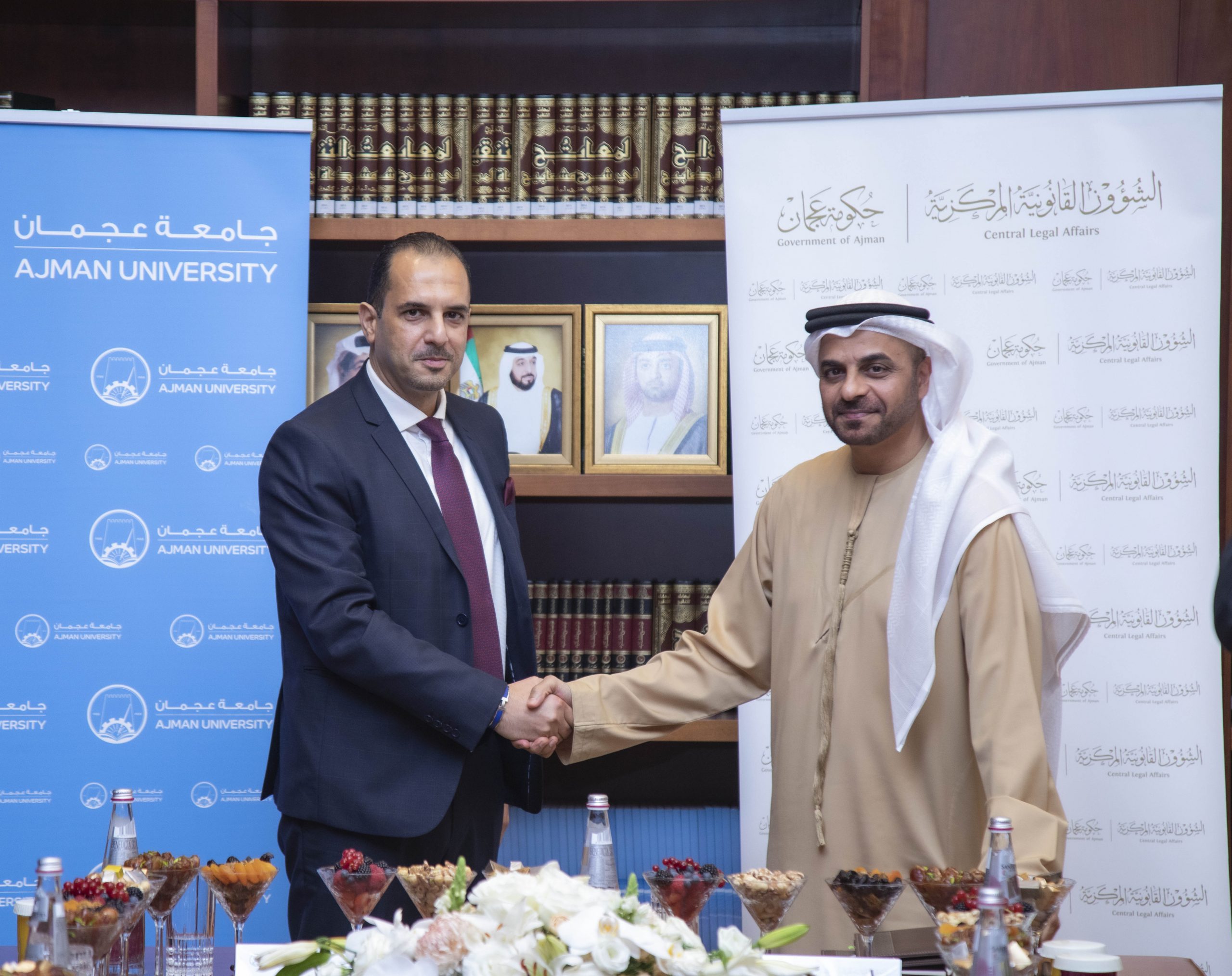 Ajman: Ajman University (AU) is to offer 20% discount on tuition fees for Ajman Government staffers studying in graduate and
undergraduate programs.
The discount, valid all study years, is applicable to the colleges of; Law, Mass Communication, Humanities and Sciences, Business Administration, Engineering & IT, Pharmacy and Health Sciences, and Architecture, Arts & Design. To enjoy the discount, students need to prove, each semester, their work with the Government of Ajman, according to an agreement recently inked by Ajman University and the Central Legal Affairs, Ajman Government.
Ajman University is also to run training courses for the legal staff of Ajman Government, give them access to all the university facilities, provide all possible law journals, and translate the laws issued by the Government. The Central Legal Affairs, Ajman Government, is to train AU students of law, boost their knowledge, and hone their skills, as per the agreement. It shall also provide Ajman University with all the laws and amendments issued.
Dr Karim Seghir, AU Chancellor, said the memo is in line with the directives of H.H Sheikh Humaid bin Rashid Al Nuaimi, Supreme Council Member and Ruler of Ajman and Chairman of the Board of Trustees of Ajman University. "He always
urges full integration and cooperation among all the Government of Ajman entities.
Abdulrahman Ali Al Shamsi, Director General of the Central Legal Affairs, Ajman Government, said the agreement will enhance a bilateral relations with Ajman University. "The memo will help exchange knowledge and expertise at all levels via academic
and field training," he said, paying tributes to the unlimited support of prudent leadership.