Global Release: Beeran's Legacy Shines in 'Yaadon Ka Safar' at Sharjah Book Fair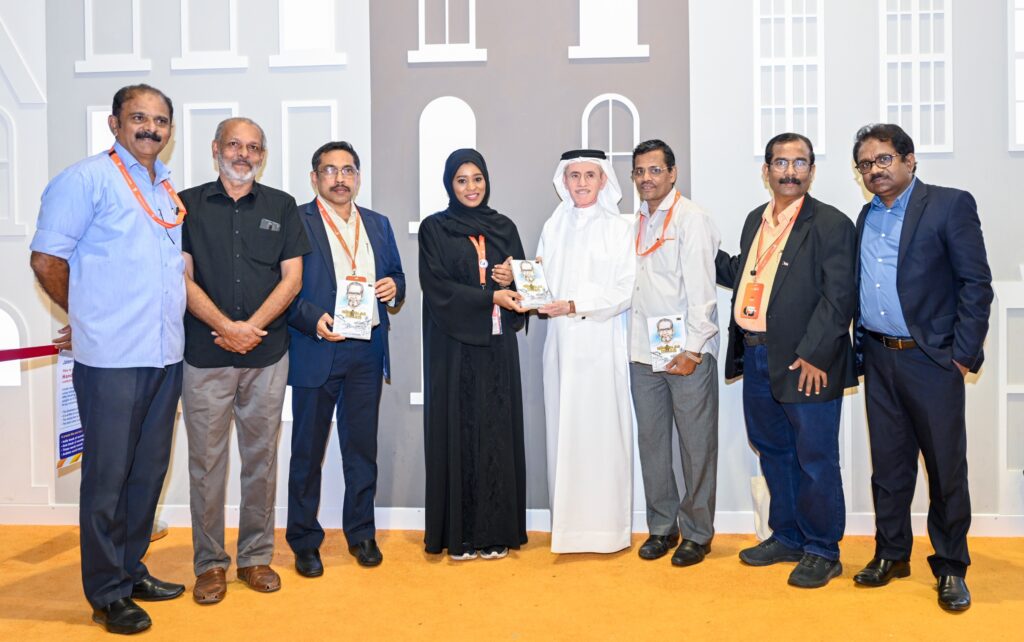 SHARJAH – The Sharjah International Book Fair witnessed a poignant celebration of cultural exchange and educational reform during the global release of the book "Yaadon Ka Safar: Journey of Memories" on Thursday night. Nasser Akram, an Emirati researcher and esteemed media personality, shared insights into the significant role played by individuals like K.T.C. Beeran from India in fostering strong Indo-Arab relations, particularly through the promotion of Arabic and Urdu languages.
Unveiled globally by Nasser Akram, who presented a copy to Zion Majed Al Mamri, manager, children's activities at Sharjah International Book Fair, the book delves into the remarkable contributions of K.T.C. Beeran, a revered social reformer, and educationist hailing from Kerala, India. Beeran's revolutionary approach to Arabic and Urdu education transcended religious and caste boundaries, fostering effective communication among Keralites and strengthening connections with the Arab community, as highlighted by Nasser Akram.
A key figure in the Emirati media landscape since the early 1990s, Nasser Akram commended the enduring relations between India and the UAE. He also praised the Sharjah Book Authority for organizing one of the world's largest book fairs, serving as a convergence point for diverse cultures.
Curated by editor KT Abdurabb, a Dubai-based media professional for over three decades, the book unfolds a compelling narrative of Beeran's life mission. It features firsthand accounts from esteemed individuals, including Members of the Indian Parliament and prominent writers such as Dr. MP Abdusamad Samadani, ET Muhammad Basheer, CT Abdurahim, Hussain Madavoor, V.A Kabeer, O. Abdurahman, Dr. Abdul Hakeem Ashari, Dr. Ajmal Mueen, KP Velayudhan, and others.
K.T.C. Beeran, who passed away on September 24, 2022, left an indelible mark on Kerala's educational landscape. His lifelong dedication to Arabic and Urdu education is commemorated in "Yaadon Ka Safar: Journey of Memories," emphasizing his monumental contributions to education, language preservation, and social development. The book also sheds light on Beeran's international experiences in Yemen and Saudi Arabia, which further enriched his perspectives and vision.
The captivating tribute to this visionary and trailblazer comprises over 45 articles, with notable attendees at the event, including Ahmed Shareef, Siddik from Vachanam Publishers, Ammar Kizhuparab, author and journalist, Habitat Group MD Shamsu Zaman, and Travel writer Najeeb Chennamangallur. Their presence added to the memorable occasion, making it a fitting homage to K.T.C. Beeran's enduring legacy.