Fashion Brand Telal Pays Tribute to Space Mission and Astronaut Sultan Al Neyadi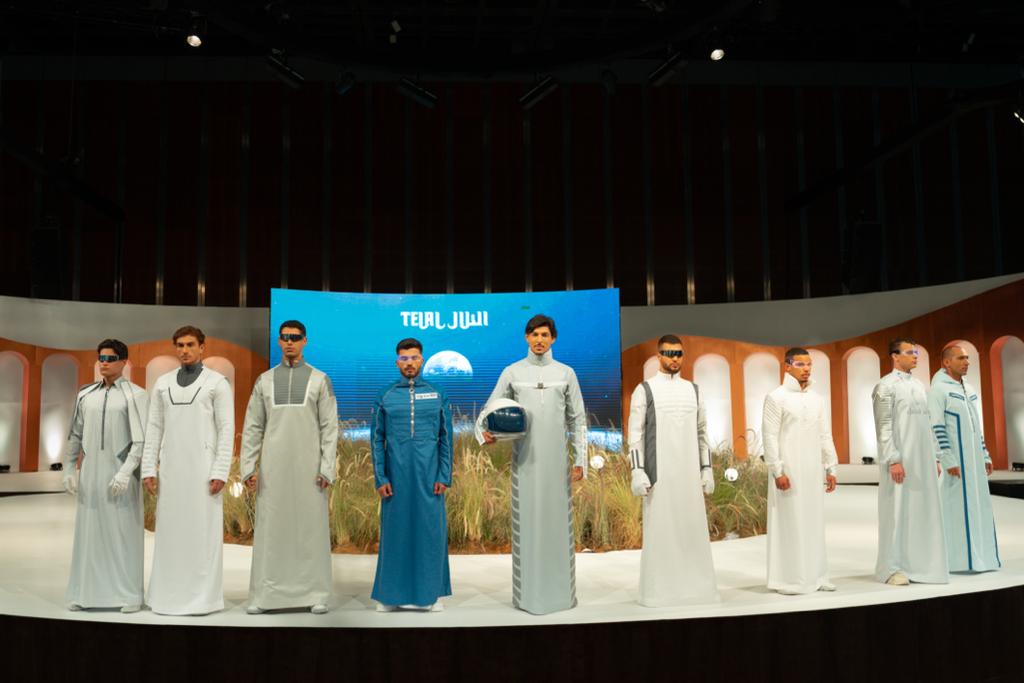 DUBAI (By GD Mail Staff) – In a nod to the ongoing United Arab Emirates (UAE) space mission and in honor of astronaut Sultan Al Neyadi, who has captured headlines for his record-setting six-month space stay and historic Arab spacewalk, Telal Gents Fashion, a prominent UAE-based traditional fashion brand, organized a unique fashion runway event titled "Al La Hudud," which translates to "Unboundedness" or "Infinity" in English.
Abdusalam Hassan, Managing Director of Telal Gent's Fashion, expressed, "The entire UAE, including its esteemed leaders, citizens, and residents, is jubilant over the successful completion of the longest Arab space mission and the groundbreaking Arab spacewalk. At Telal, we contemplated how to demonstrate our pride and respect for our nation's efforts and Astronaut Al Neyadi, who has brought space exploration to the forefront of our nation's consciousness, even among our schoolchildren. The result is a pioneering space fashion collection, a first in the entire region."
During the event, Telal models graced the catwalk wearing space-inspired kanduras, meticulously designed by Telal's creative team, drawing inspiration from the various space suits used by Sultan Al Neyadi during his historic space missions. This remarkable showcase took place alongside Telal's participation in the Dubai Gulf Bride Show 2023, held at Shaikh Rashid Hall within the Dubai World Trade Center last Saturday.
B.Sharqi, Telal Shows Director, noted, "Telal has consistently sought to mirror the UAE's progress and aspirations through its products and campaigns. The authorities overseeing the space mission have made every effort to ensure that the spirit of this achievement reaches every individual in the country, becoming an integral part of their daily lives. As a regional fashion brand, we aimed to translate this sense of pride and self-esteem into our products, resulting in this extraordinary space fashion show. We hope this serves as a fitting response from a fashion brand."
At the show, fashion models showcased distinct space-themed designs in traditional attire, marking a pioneering venture in the traditional Arab fashion industry.
Telal had previously introduced a Kandura design featuring space elements during the UAE's Mars mission, known as Marrikhi, which quickly became a best-seller during winter seasons. Additionally, Telal's Guinness Record-holding mobile fashion store concept, Misbar Al Azyaa (FashionProbe), was launched in homage to the UAE's Mars Mission, also known as Misbaar Al Amal (HopeProbe).
For over two decades, Telal has been the preferred choice of kandura enthusiasts in the UAE, committed to faithfully representing UAE tradition in menswear. With 45 outlets spanning across the UAE and Oman, the brand is now preparing to open two outlets in Riyadh, marking the winter season in the Kingdom of Saudi Arabia.