Bombay Brasserie Launches An Enticing Selection Of New Dishes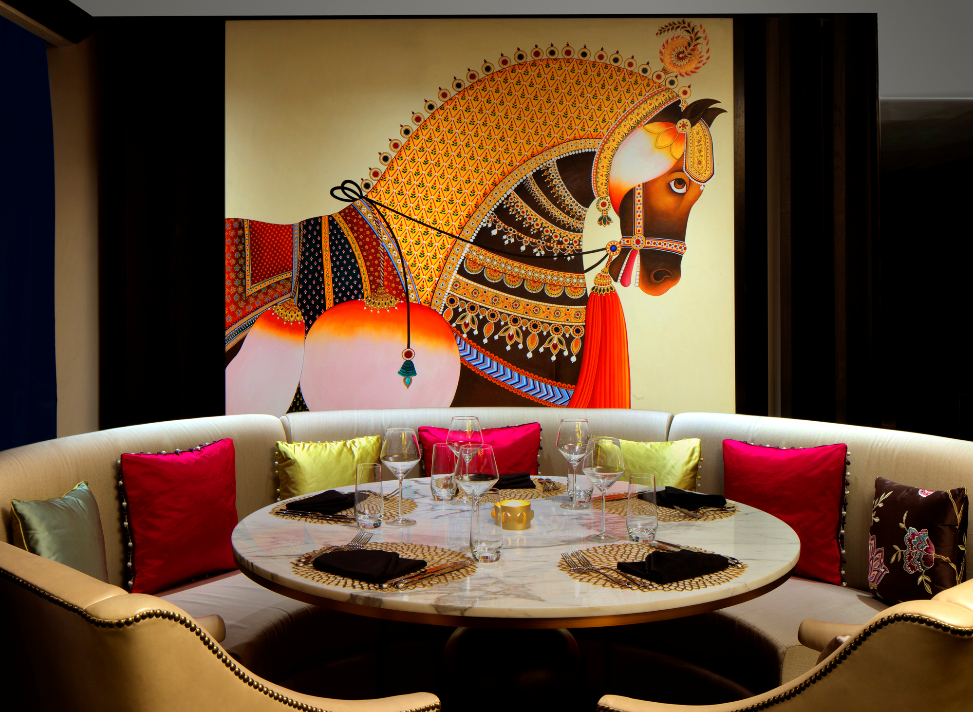 Dubai: Bombay Brasserie, Taj Dubai's award-winning Indian designer kitchen has refreshed its menu with a range of thoughtfully created dishes and long lost recipes. The menu is inspired by traditional cooking methods intertwined with modern culinary techniques and flavours, whilst still retaining the signature classics the restaurant is renowned for.
Created to enjoy in Bombay Brasserie's warm and colourful interiors, the new dishes are a treat for the eyes as well as the taste-buds. Chef Vikas brings to life rare delicacies such as the Aash Soup, a classic Persian speciality soup that lost popularity over the centuries, due to its exotic nature and the intensive slow cooking techniques required to create its rich and delicious flavours. A delicate speciality, the Wild Rice Tuna Salad, features soft-centred and lightly seared tuna with a coriander and cumin crust, served with a side of crispy Canadian wild rice and rucola. A classic Moghul street food favourite is reimagined with the Deconstructed Samosa Chaat, a crispy samosa pastry stuffed with green gram, potatoes and peas.
From the mains, guests will be able to enjoy the Kale and Smoked Cheese Kebab, bringing to the table the well-loved superfood, fused with a flavourful aloo tikka and served with a special tandoor charred pear chutney. A rare and robust Hyderabadi speciality is also featured, Pathar ka Gosht – tender lamb escalopes slow-cooked in a range of rich and vibrant spices, which will delight the palate. Diners can also savour prime steak like never before with Bombay Brasserie's Smoking Rib Eye, a reinvention of a classic – the dish combines fragrant Indian spices and Roganjosh style gravy, presented in an aromatic cloud of clove smoke, for a truly gastronomic experience.
An ode to the yesteryears of tribal cooking in the Far East, guests will be able to indulge in the Bamboo Chicken Biryani, deliciously marinated chicken and biryani rice slow-cooked in spices and stuffed into a raw bamboo log which is placed over a natural fire, presenting unique smoky and woody flavours. Other highlights include the Bamboo Prawns, a dish inspired by the North Eastern Indian tribes, flawlessly herbed prawns wrapped in a banana leaf and marinated in signature house spices and gravy, covered in bamboo and cooked tandoor style.