MBRSG Concludes 'Future Trip 3.0' Programme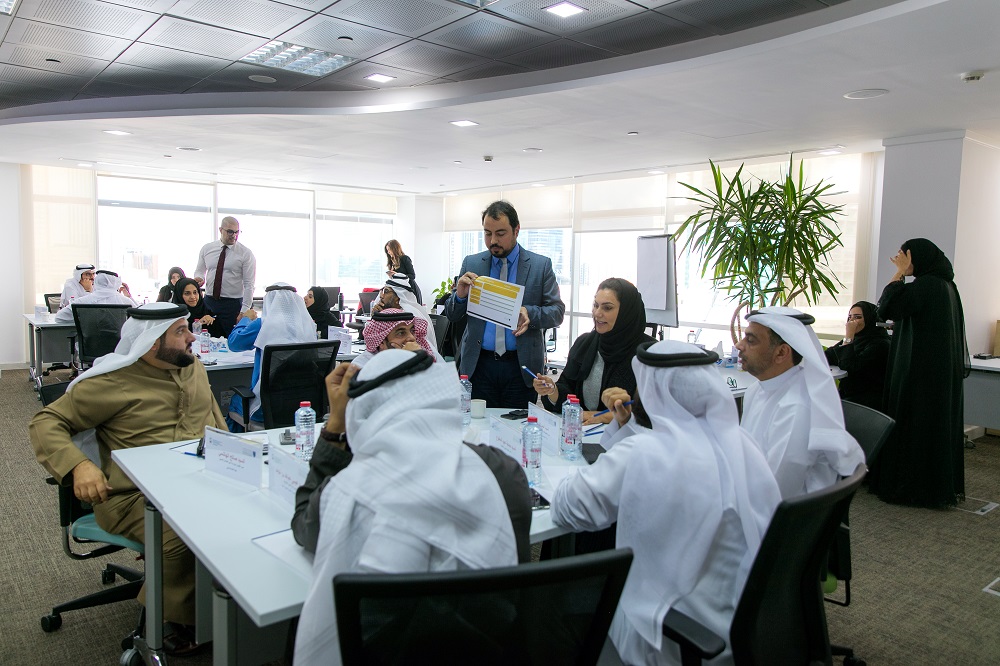 Dubai: The Mohammed bin Rashid School of Government (MBRSG) has concluded the third edition of its 'Future Trip' programme with a fifth and final station themed 'Smart Government', held on January 15-16, 2020, at the MBRSG headquarters.
The two-day event included workshops, as well as field trips to the Smart Dubai Department headquarters and the Office of the UAE Minister of State for Artificial Intelligence (AI).
Bringing together leaders and officials from the first and second-tier from across the federal and local governments, as well as the private sector, the programme seeks to empower public and private-sector leaders, support decision-making processes across various initiatives with modern practices and future-forecasting techniques, and introduce participants to the potential of open and big data in improving the UAE's economy and society.
MBRSG's Executive President His Excellency Dr Ali Sebaa Al Marri said: "The 'Future Trip' programme has established itself as an innovative educational instrument for training leaders to make informed, efficient decisions in an era of global transformations and rapid technological development brought about by the Fourth Industrial Revolution. This evolution
compels us to be prepared, implement effective government policies, and support development in all sectors through smart solutions and a forward-thinking vision that takes challenges into account and finds pragmatic solutions for them."
"This fifth station offered an opportunity for participants to share experiences and visions, in addition to exploring prominent smart solutions and strategies to forecast the future of governments and their impact on services and development," H.E. added. "Furthermore, it introduced attendees to notable initiatives and global practices, allowing them to contribute to enhancing government systems and preparing them for the challenges of the future."
H.E. Dr Al Marri asserted that MBRSG is committed to developing and reinventing its academic infrastructure to train national cadres across all sectors, all while identifying prominent trends in government and developing training programmes to capitalise on them. The School strives to help government leaders hone their skills and to contribute to implementing state policies.
Dr Al Marri said he was delighted to be concluding the third edition of the 'Future Trip' programme, wishing all graduates good luck in the new phase of their careers they are about to embark on, and urging them to work with dedication to enhance their respective workplaces and play their part in shaping a better future for the UAE.
The third edition of MBRSG's 'Future Trip' programme consisted of five 'stations'; it took place over the course of five months beginning in September 2019. The programme's extensive and diversified agenda included workshops and field visits to government and private entities. It sought to empower the government leaders of the future, educating them on the latest
technologies and developments in government administration. Participants benefitted from the opportunity to explore the latest government initiatives in smart cities, open data, future forecasting, and sustainable development, in addition to global trends in institutional excellence, among other topics.