Lush Opens Brand-New Store at Mall of The Emirates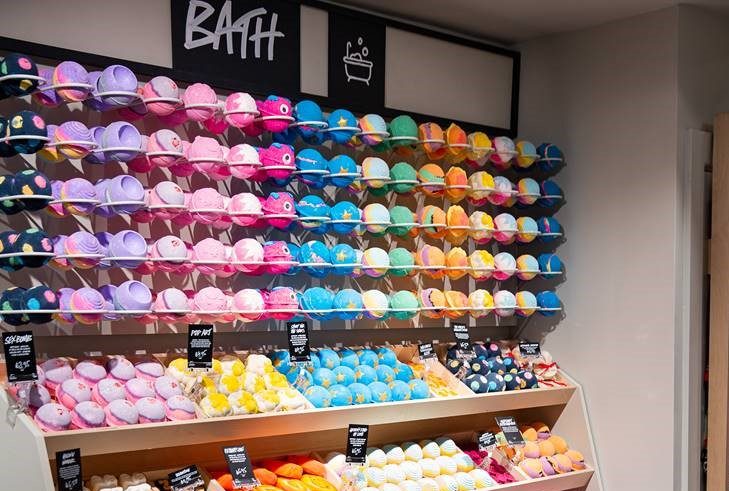 Dubai:  Lush Fresh Handmade Cosmetics is kick-starting the new year with a brand new store opening whose new layout is highly compatible with the innovative Lush Labs app. The brand is thrilled to unveil the revamped and relocated Mall of the Emirates branch in mid-February, with a focus on replacing packaging and labels with a digital solution.
As well as the store, Lush introduces the latest version of the Lush Labs application, which can be downloaded off the App Store and Google Play Store, made to enhance the Lush experience, either in-store or interactively.
Previously located on the first level, next to parking entrance B, the Mall of the Emirates Lush branch has now excitingly relocated to the ground floor, right across Mango and beside Forever 21, making it accessible for those entering from the central galleria. The 54-square-meter branch will feature the signature FRESH face mask station and consultation area, whereby guests receive a complimentary consultation session to figure out the most suitable Lush products for any of their needs.
The branch will also be the first regional store to have its very own dedicated bath bomb wall, following Lush's renowned Harajuku store in Japan
which has been a pioneer for creative store innovations. Known for championing sustainability and ethical buying, Lush has continuously pushed the
boundaries within the cosmetic industry.
Backed by their ethical approach to tech, Lush's in-house R&D team (Tech Warriors) are experimenting with everything from Augmented
Reality & Artificial Intelligence and are excited to release a selection of work-in-progress experiments through their new app, Lush Labs.