The Luxury Closet Launches VIP Concierge Service in Kuwait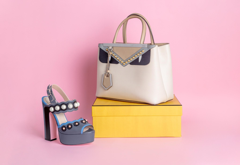 Dubai:  Theluxurycloset.com, the leading marketplace for buying and selling luxury items, are proud to announce that their new VIP concierge service is now available for consumers in Kuwait.
The popular VIP concierge service helps sellers to de-clutter their wardrobes, making them feel refreshed and enabling them to renew their collections while allowing their buyers to find limited edition, and hard to find items at prices they never thought possible. The highly efficient team schedules pick-ups, manage payouts and helps track both the sale of your items and the payments.
The Luxury Closet launched in 2012 with the purpose of disrupting the way consumers interact with luxury by introducing the concept of resale in UAE. By rehoming unused luxury products, the company extends its lifecycle and reduces the impact on the environment.
For further information on the VIP concierge service in Kuwait, please visit theluxurycloset.com. or please call +965 99339593. The office handles all VIP concierge services and business development in Kuwait.