Get with the Waffle Burger trend at ICONS© Coffee Couture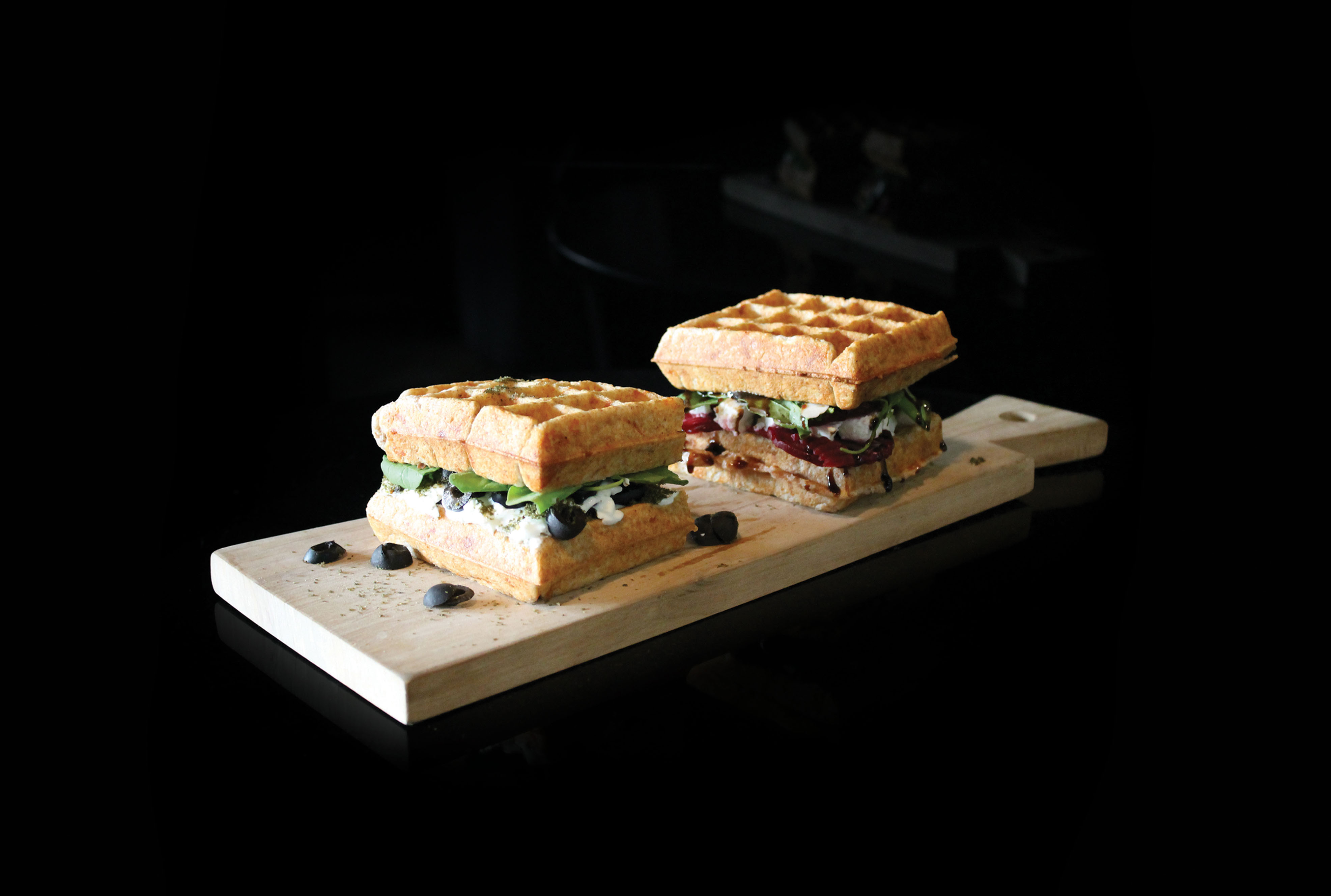 Dubai- ICONS© Coffee Couture, a  lifestyle coffee chain with German heritage, presents its all new food collection, starring the savory ICONS© Waffle Burger. The lifestyle chain is transitioning to freshly produced food in store with the shift to table service and therewith introduces the Coffee Shop 'Plus' experience. Flawlessly blending fashion and food, ICONS©'s new assortment includes the ICONS© Waffle Burger, a savory twist to the regularly consumed sweet waffles with stuffing's of freshly prepared flavors such as Labneh, Beef Pastrami, Feta Beetroot and Halloumi. The menu under the Coffee Shop, 'Plus' experience also includes freshly squeezed juices, generous salads and German breakfast platters, available as individual or shared platters. ICONS© Coffee Couture also welcomes the uber-healthy Acai and Matcha bowls to its menu, which are gluten-free, refined sugar-free and vegan, but only available for limited time! In conjunction with its complete transparency policy, ICONS© provides nutritional information of all its in-store produced sweet and savory items.
ICONS© creates a stunning lifestyle Coffee House experience with its gluten-free, refined sugar-free, high protein and low calorie options to empower from within. The mission of the brand is enhancing its customer experience at a consistent level to keep the atmosphere at its outlets exciting and enriching for all.
Elena Weber, Founder, ICONS© Coffee Couture, said, "We believe in a customer-first policy at Icons© and always work on lifting our customer experience to the next level! At ICONS©, we have always preferred healthy food options, as it's our motto to empower the human body and soul from within. We are pleased to announce the upgrade of the ICONS© Coffee Shop 'Plus' experience that produces fresh food in store and therewith separates itself from the usually readymade coffee shop food options in the market. On this note, we have also started table service on request from our customers to extend our service. We are always looking at exciting breakthroughs in designing our menu, and look forward to a positive response from our customers to the latest upgrade to the ICONS© Coffee Shop Plus experience!"