French Cheese So Popular in UAE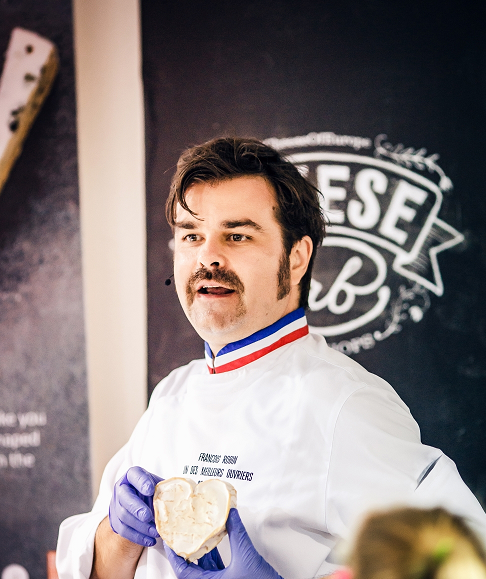 The UAE is one of the largest importers of European cheese according to the latest statistics from the European Union (EU), with 18,485 tonnes imported. Saudi Arabia, Lebanon, Iraq, Jordan and Kuwait also underscored the popularity of cheese, importing 17,900 tonnes of French cheese alone.
"Thanks to the evolving tastes of Middle East residents, tourist and business visitors, European cheese exporters are keen to explore opportunities in the region and introduce even more variation to restaurants and supermarkets. The region is fast becoming a hotbed for foodies eager to experience the latest trends on the global culinary scene, providing good reason for many cheese experts to expediate their regional expansion plans," said M. Laurent Damiens, Communication Director of CNIEL, the French official cheese board.
"One of the most interesting increases in the usage of European cheese we've witnessed in the region is when its used in cooking, we're seeing more and more chefs in the Middle East use it in their dishes which in turn is encouraging others to experiment," he added.
In order to ensure the quality of European cheese and to support the growth ambitions of exporters, the European Union has developed a program dedicated to the Protected Designation of Origin (PDO) quality labelling. This provides safe and high-quality products for consumers. The mark identifies a product originating in a specific place or region, whose quality is due to a particular geographical environment with its inherent natural and human factors of production in line with strict EU regulations.
Explaining the importance of PDO, leading cheese monger, Francois Robin, winner of the prestigious Un des Meilleurs Ouvriers de France for his knowledge of cheese said: "European cheese is the result of a unique interaction between the environment, animals and farming practices; that means a cheese originating from a particular area in Europe could only ever have been made in that place and therefore is allocated PDO labelling, assuring authenticity and quality.
"The label is also a good starting point for those not familiar with cheese. There's a strong link between the cheese and the terroir, or local countryside/environment," he added.
Among the most sought-after varieties include Camembert, Neufchâtel, Pont l'Evêque, Comté, Morbier, Mont d'Or, Mimolette, Fourme de Montbrison and Époisses.
Leading cheese monger, Francois Robin, outlines his top tips for eating cheese: Cheese is adaptable and can be matched with all types of local ingredients, I have tried it with spices in India as well as in the UAE. Something like pomegranate molasses works well with Comté as it brings acidity and fruity touches. I'd also like to experiment with Asian flavours such as lemongrass, coriander and ginger as they're so far removed from European cuisine.
Fruits like apple, fig and pear are perfect to ease the sensations that one may find a bit extreme. If you want to bring crunchiness, you can also go for nuts, almonds or roasted pistachios.
You can stuff dates with different cheeses such as Comté and pomegranate molasse, Fourme d'ambert Blue and roasted almonds, goat cheese with fresh coriander and roasted sesame.