City Centre Fujairah partners with Fujairah Police for road safety lessons for children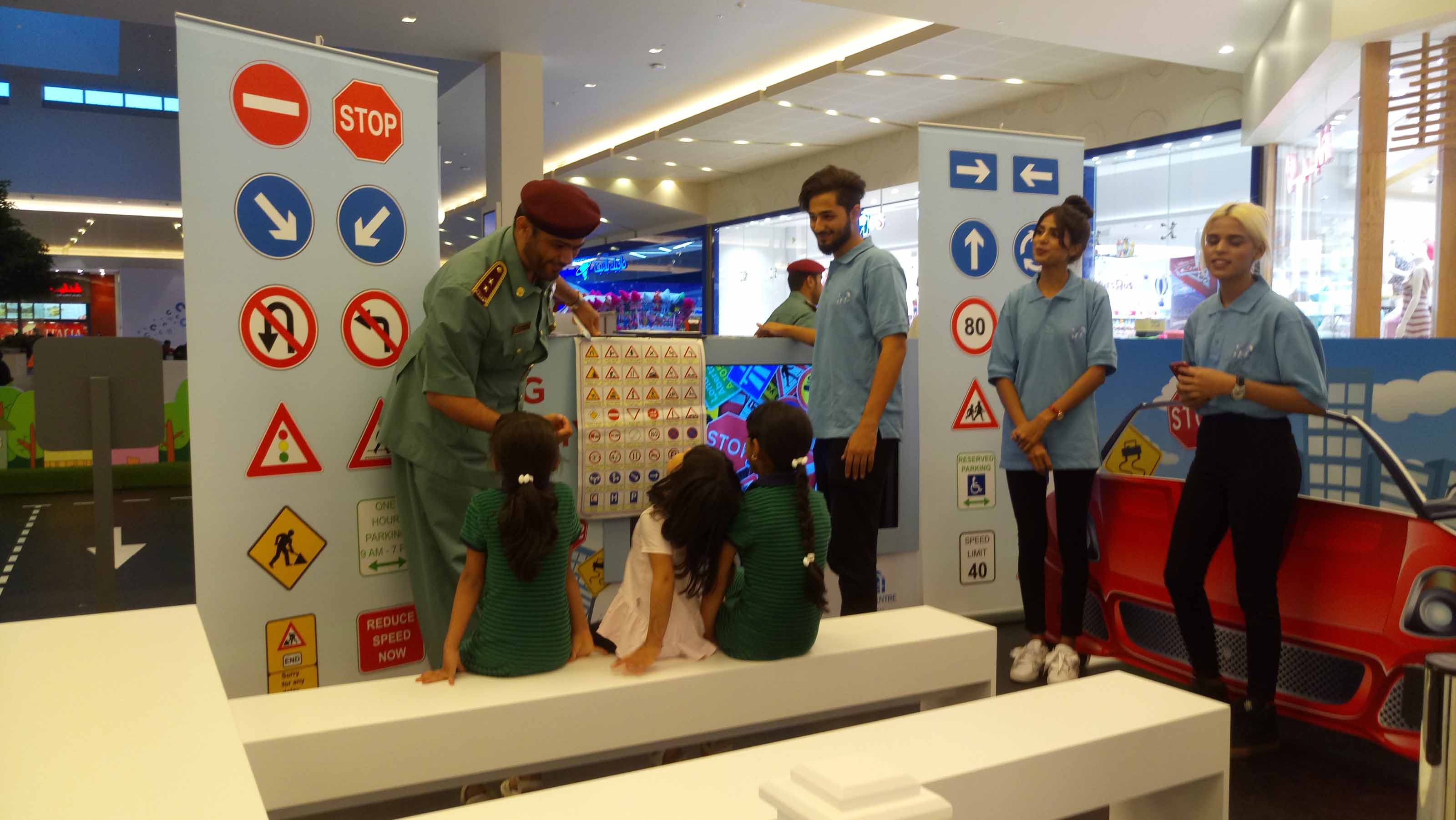 Fujairah : City Centre Fujairah will drive home the message of road safety with exciting driving workshops for kids led by the Fujairah Police until September 8.
The mall, which is owned and operated by Majid Al Futtaim – the leading shopping mall, communities, retail and leisure pioneer across the Middle East, Africa and Asia – has joined hands with the Fujairah Police to teach young children the importance of following safety rules to create a safer community during its exciting driving workshops for children. The collaboration is part of the Fujairah Police's ongoing road safety awareness campaign in the Emirate.
Officers from Fujairah's law enforcement department will teach kids good road sense with an introduction to road signs, importance of traffic lights and wearing a seatbelt when in the car. Children will then get a practical lesson in driving a mini car and applying what they have learnt on a specially designed track in the mall. On completion, they will even receive a City Centre Fujairah driving license that they can proudly show off to their family and friends.
International studies have proven that buckling up in the car reduces injury during an accident. Yet, a recent survey of 1,000 UAE residents by RoadSafetyUAE and QIC Insured found that only 56 per cent drivers ask passengers in the car to buckle up. City Centre Fujairah's fun, hands-on driving workshop aims to instil good road sense in children from a young age and encourage them to pass on the safety message to their parents, as well.
"The Traffic Awareness Team in Fujairah Police has organised this road safety awareness programme in cooperation with City Centre Fujairah aimed at achieving the Ministry of Interior's strategic objective of making the roads and community safer. Road safety must be taught to all members of society, especially the youth and young children, so that they get better road sense and are able to avoid accidents and become a law-abiding generation," said Lieutenant Mohamed Hassan Al-Basri, Head of the Traffic Awareness Branch at Fujairah Police HQ.
"The programme also aims to enhance the role of community partnership through cooperation with various organisation to spread road safety awareness and underscore the risk of irresponsible behaviour and breaking traffic rule."
Abdulla Al Blooshi, Mall Manager at City Centre Fujairah said: "We are delighted to have Fujairah Police come to our mall to lead the road safety workshops. Young children look up to such role models in the community and we know these engaging talks will encourage them to be safe and spread the awareness, too. We have also made it fun for them with a hands-on lesson behind the wheel of a mini car and a chance of earning a City Centre Fujairah driving license on completion."
Visitors who shop for AED 250 can enrol their children for City Centre Fujairah's driving workshop, which is on until September 8. Shopping for AED 250 until September 15 will also give them an opportunity to win a brand-new GMC Sierra in a grand draw.