Gulfhost 2017 Unlocks The Secret Ingredients To Restaurant Success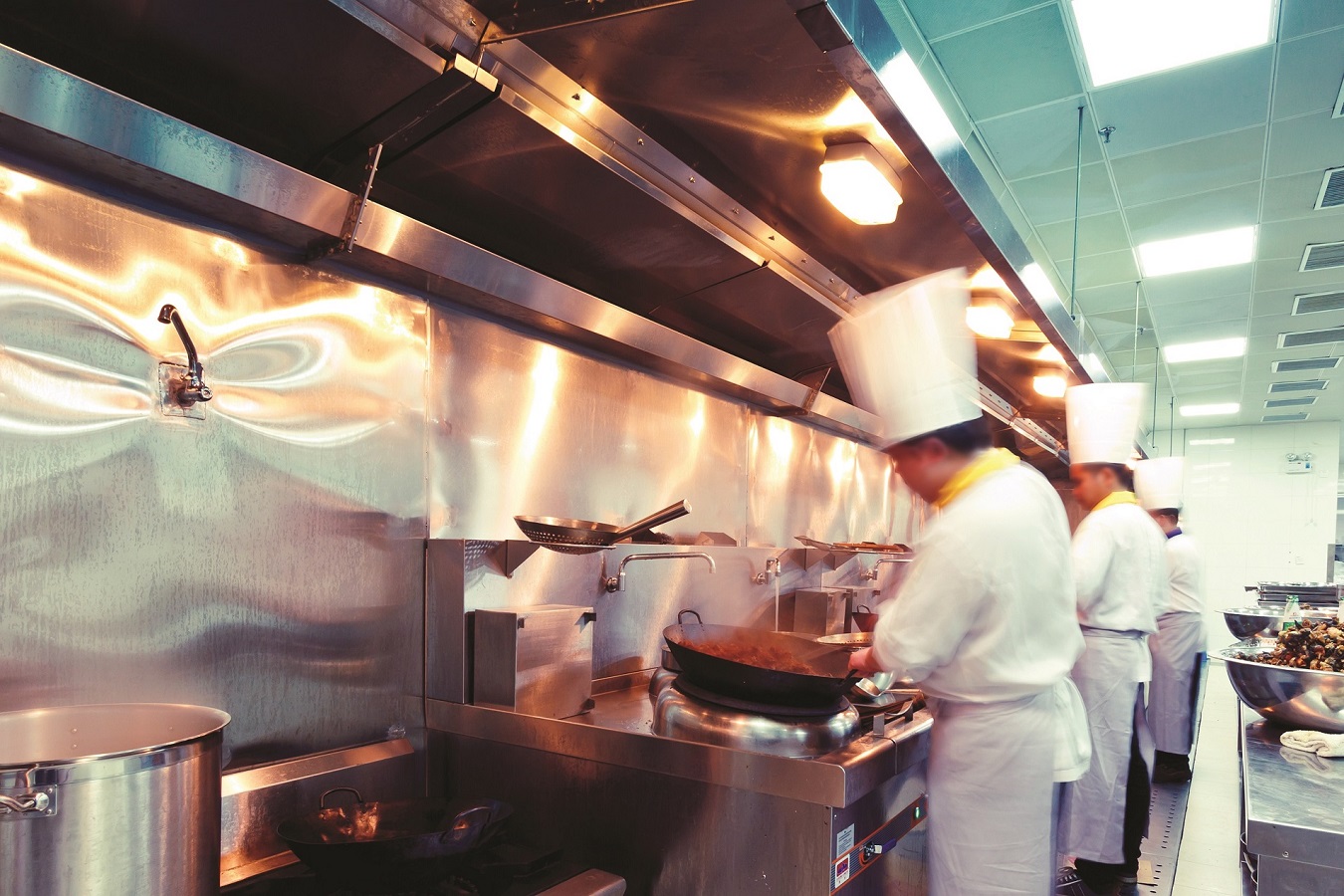 DUBAI:  The hospitality industry in the GCC is predicted to reach a market value of US$ 36.7 billion by 2020, according to Euromonitor International. This robust growth is driven by an increasing population and strong tourism industry, with international events such as Dubai World Expo 2020 expected to draw in 20 million visitors. Flexible regulations and limited barriers to entry provide fertile ground for global and regional F&B outlets to enter the market, with 19,000 new outlets projected to open by 2019, according to financial advisory firm Alpen Capital. With fierce competition arising it has never been more important to stay ahead of the game.
To keep a competitive edge, restaurants are finding new ways to streamline back of house operational processes to ensure the best efficiencies. Costs for running a commercial kitchen are considerable, particularly when inefficient equipment is used. According to the Carbon Trust, energy used in catering, accounts for between 4 and 6% of operating profits. Saving energy can directly increase revenue and profitability without the need to increase sales.
The region's changing demographic also presents a new challenge to the industry; the GCC is one of the most urbanised regions in the world, with over 75% of the population living in urban areas. This is transforming eating behaviours – customers value quick and efficient service and casual-dining and quick-service restaurants are increasing in popularity. With global macroeconomic conditions subduing consumer spending, restaurants will gain a considerable advantage by catering to this time poor customer through creative dining and café experiences, with a focus on ambience and décor.
The inaugural trade show GulfHost 2017, is indicative of the growing hospitality industry, providing a platform to discover the best solutions to stay ahead of competitors, from back of house and front of house to bar & counter. Taking place from 18-20 September 2017, and organized by Dubai World Trade Centre, the dedicated hospitality equipment and food service expo for the Middle East brings together international industry suppliers to enable regional buyers to source the latest innovations, products, and services.
Trends currently driving innovation in F&B globally will be showcased during GulfHost 2017 – a few of which are showcased here:
Investing in back-of-house solutions:
 Smart kitchens
Investing in new technologies gives restaurant owners the opportunity to take control of energy costs, improve workflow and create a safe and ergonomic workspace. Leading exhibitors at GulfHost such as Rational, Alto Shaam, HEKO and Welbilt will be showcasing the latest technology to offer excellent energy performance and low operating costs. For instance, the HEKO smart kitchen constantly monitors the working environment through a computerized system to guarantee high efficiency.
The trend for food transparency has also resulted in more 'open kitchens', creating a need for kitchen fittings to be aesthetically pleasing as well as practical. Hygiene and storage are two much-needed elements in restricted kitchen space; the HEKO smart kitchen is tailor-made to suit the design of the restaurant, with smooth and hygienic surfaces and units built for practical storing capabilities.
Energy efficient systems
Energy efficient equipment can save restaurants a significant amount of money. One of the largest global leaders in the foodservice equipment industry, Ali Group, is exhibiting its ICHEF cooking line by Mareno. This is the first and only fully touch-controlled range of ovens and is an indispensable ally for the kitchen – allowing the chef to monitor the precise temperature of the oven at every moment. Compared to traditional systems, the ICHEF line produces energy cost reductions of up to 50%.
Multi-functional equipment
More restaurants are opting for multi-functional equipment to save space in the kitchen, and reduce time spent on manual labour. The SelfCookingCenter® from RATIONAL International Middle East, prepares fired and grilled dishes without any need for monitoring or checking. It even recognises the size of the meat pieces and the load size and applies the necessary settings by itself.  Restaurant and commercial kitchen supplier, Alto Shaam, will also be exhibiting its Vector™ Multi-Cook Ovens, which offers up to four ovens in one for unmatched flexibility and superior evenness in cooking.
A memorable dining experience for front-of-house 
Dining trends
Top chefs are taking a new approach to dining to meet the demands of younger customers with a more adventurous palate. This has changed the way food is presented; small plate menus enable diners to sample the menu and share the food, while eating from bowls is becoming an increasingly popular choice – led by the likes of poké, acai bowls and Korean bibimbap. This trend is reflective of a more causal lifestyle and is also presents extremely 'instagrammable' food for today's social media-driven customers.
Long-lasting tableware
Well-designed, quality tableware complements décor and enhances customers' experience, as well as adding longer-term savings. A.Ronai, the Middle East distributor for some of the world's most prestigious brands in hospitality, brings the new Steelite 'Scape' dining collection, to GulfHost in September, offering elegantly styled table top elements that are also durable and long-lasting.
The A-Z of dining solutions, including the practical to the stylish from leading industry suppliers RAK Porcelain and Venus Hotelware, among others will be showcased.
Innovations at bar & counter 
Smart phone technology
Smartphones are transforming the way restaurants interact with their customers. Today, nearly two-thirds of social media users in the Middle East regularly use social networks to get recommendations on products and services, according to research by leading consultancy firm, KPMG.
La Marquise is leading the charge with its Folletto latte 'smart art' printer that aims to create an entirely new cafe culture. Customers send a picture from their phone to the coffee machine – in 20 seconds a chocolate-sprinkled graphic will create the ultimate art piece on their coffee. This presents an exciting opportunity to further personalise coffee for each customer with pictures, inspiring statements and humour – and is extremely shareable for social media.
Advanced scheduling
Saving time with advanced scheduling facilitates workflow and quicker service. Combining the best in technology and efficiency, the fully automotive coffee machine by La Marquise's brand WMF launches during GulfHost. The WMF 9000S+ is a ten-inch touch screen coffee machine which gives baristas the flexibility to schedule drinks in advance during peak periods. The machine can be operated through the digital app "WMF CoffeeConnect", providing the operator with optional and effective controlling technology. This holds data that can report valuable insights into consumer behaviour, such as customer's favourite drinks, and can help with inventory management and service planning.
La Marquise will also introduce innovative new products such as Gelato PopApp by IFI, a ready to use gelato shop and is the first of its kind in the world. The compact workstation encompasses spaces for the production of artisan gelato, its preservation, display and sale in a single environment. 
Long-product lifecycle
Finding equipment that is reliable and efficient can save money and help maintain quality. Spanish manufacturer Ascaso Barcelona's 'the Big Dream Espresso Machine' has a long product lifecycle with no limescale build-up – which causes 70% of all repairs. The machine also uses 45% less energy than traditional machines, as less power is required to maintain temperature.
Other exhibitors including Boncafe, Stree and Schaerer among others, will address the elements for bar & counter at GulfHost, including the latest innovative, efficient and durable equipment.
 GulfHost 2017
Hosted during Dubai International Hospitality Week, 18-20th September 2017, the new expo endorsed by Dubai Tourism & Commerce Marketing (DTCM), and organized by Dubai World Trade Centre (DWTC), gives visitors and exhibitors access to one of the most profitable marketplaces and provides a trade gateway for east and west markets.
Innovation forms a key focus at GulfHost 2017, with a dedicated Innovation Corner showcasing the latest cutting-edge technology solutions being introduced to elevate commercial kitchen performance. In addition, the show will introduce the GulfHost Innovation Awards, to recognize the innovators and disruptors championing new techniques, products and technologies within the hospitality industry.
Also taking place during GulfHost, in partnership with the International Centre for Culinary Arts (ICCA) Dubai, is the Middle East Food Forum – a three day conference enabling professionals from all facets of the F&B industry to gain insight into the opportunities, challenges and innovations of their trade.
The expo is co-located with five other trade shows: The Speciality Food Festival and SEAFEX Middle East organised by DWTC, yummex Middle East (jointly organised by DWTC and Köelnmesse); and The Hotel Show and The Leisure Show (which are owned and organised by dmg events). One pass provides free access to all six trade shows across Dubai International Hospitality Week (DIHW).
The show brings together the world's top hospitality brands from across the Americas, Europe, Asia, Africa and the Middle East. More than 2,000 exhibitors will participate across DIHW, giving the hospitality and F&B industry the opportunity to source the world's best hospitality elements and innovations to elevate restaurant performance and provide the competitive edge needed to stay ahead.