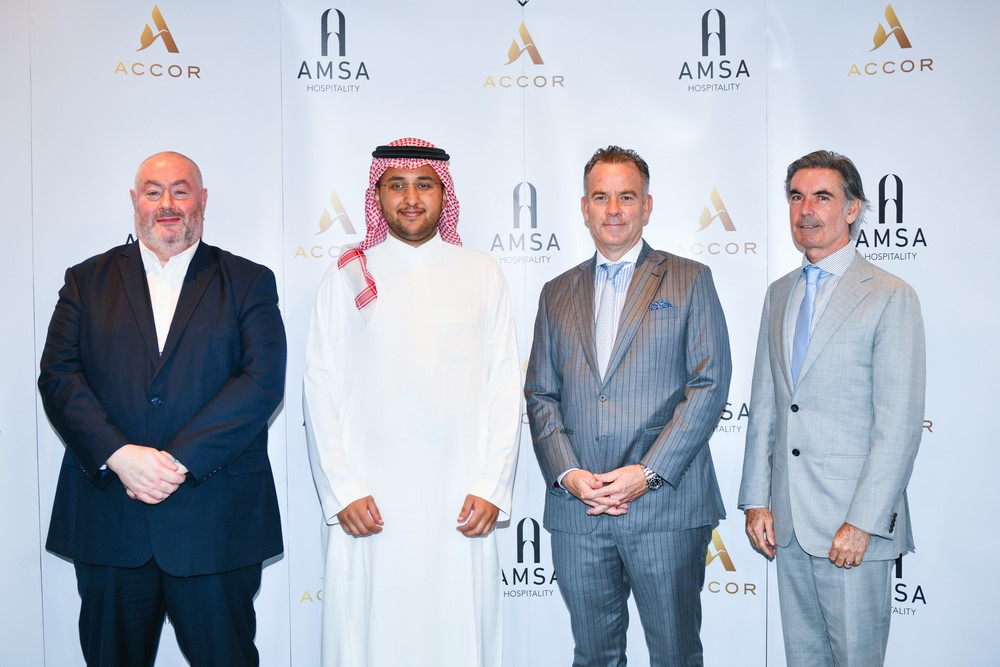 Accor, a leading hospitality group worldwide, has entered into a master development agreement with Amsa Hospitality, a Saudi Arabian start-up that is redefining Arabian hospitality both domestically and internationally. The partnership aims to construct and franchise 18 hotels in Saudi Arabia's second-tier cities over the next decade. The agreement calls for Amsa Hospitality, also known as the Hallmark of Arabian Hospitality, to construct Accor's economy and midscale brands, including ibis Styles, Mercure, Mercure Living, Novotel, Novotel Living, and the recently introduced Handwritten Collection. Amsa Hospitality will serve as the third-party operator by leasing and franchising the assets.
Speaking at a press conference during the Arabian Travel Market on May 2nd, Mohammad Alathel, Amsa Hospitality's Chief Executive Officer, stated that Amsa Hospitality is committed to the success of the Kingdom of Saudi Arabia's Vision 2030 plan, which lays the groundwork for local, regional, and global development. He added that the company believes Accor is the ideal hospitality firm to offer the high level of quality they are looking for and the best international standards in each city environment. This long-term partnership between Amsa Hospitality and Accor would combine the excellence of Accor's modern hospitality with Amsa Hospitality's commitment to bringing centuries-old Arabian traditions of welcoming and generosity to today's world.
Amsa Hospitality will manage hotels in several Saudi Arabian cities, including Ha'il, Jubail, Taif, Al-Ula, Tabuk, and Jazan, among others, under the agreement. Each hotel brand will cater to a distinct audience, with ibis Styles providing unique and inspiring design themes for value-conscious business and leisure travellers, while the mid-range Mercure will celebrate local individuals and authentic local cuisine inspired by the local surroundings. Novotel, on the other hand, will be designed to offer all travellers the chance to relax and unwind, and Handwritten Collection will provide intimate and stylish hotels with individual personalities.
Duncan O'Rourke, CEO, MEA & Asia Pacific – Premium, Midscale & Economy Division, Accor, said that the strategic partnership with Amsa Hospitality represents a significant milestone in the development strategy for Saudi Arabia's burgeoning hospitality sector, which offers a variety of opportunities to leverage their hospitality brands. He added that this long-term partnership underscores their commitment to supporting the Kingdom's tourism objectives while staying focused on the Arabian traditions and Arab culture that Amsa Hospitality is committed to delivering.