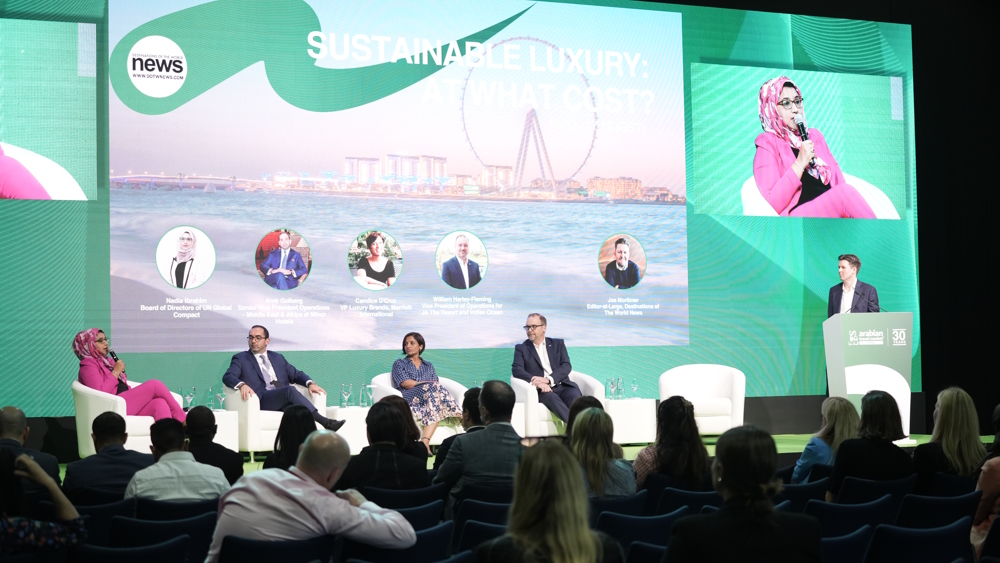 Experts at the Arabian Travel Market (ATM) 2023 have emphasized the long-term benefits of sustainability for the Middle East's luxury travel sector. The panel discussion titled 'Sustainable Luxury: At What Cost?' highlighted how luxury travel is leading the sustainable charge in the tourism industry. The discussion included experts such as Nadia Ibrahim, Member of the Board of Directors of the UN Global Compact, Amir Golbarg, Senior Vice President Operations – Middle East & Africa at Minor Hotels, Candice D'Cruz, VP Luxury Brands at Marriott International, and William Harley-Fleming, Vice President of Operations for JA The Resort and Indian Ocean.
The panelists agreed that sustainability is increasingly important to luxury consumers who want high-end experiences that do not compromise sustainability. Brands are now thinking of ways to integrate sustainability into their services to attract more customers. Localisation is also important, and the importation of goods can be costly. Therefore, some brands are taking the decision to go indigenous and benefit the communities in which they operate.
The experts also highlighted the necessity of positive action, stating that there is a genuine business case for sustainability. Not investing in sustainability can adversely affect a business and its reputation. The ATM 2023 featured 20 sessions across the Global Stage, Travel Tech Stage, and Sustainability Hub. The event aims to enable industry professionals to collaborate and capitalize on market opportunities. It is being held in conjunction with Dubai World Trade Centre, and its strategic partners include Dubai's Department of Economy and Tourism, Emirates, IHG Hotels & Resorts, and Al Rais Travel.
(Compiled by Naseel Voici)