VisitBritain rolls out new campaign in the GCC to boost tourism to Britain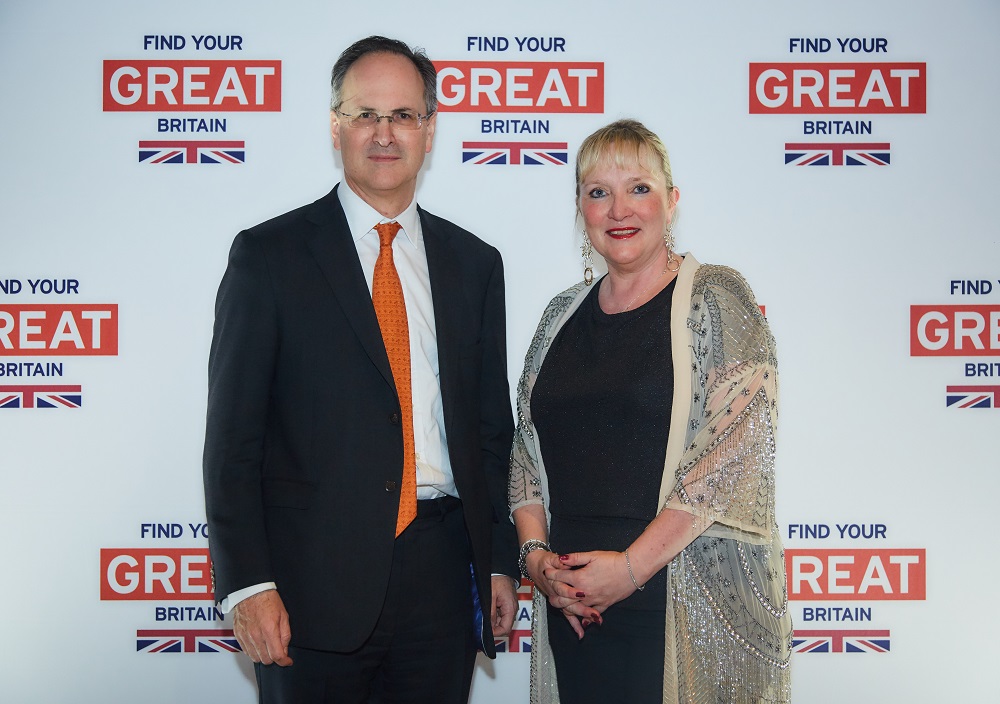 Dubai, 13th February 2018 – Britain's national tourism agency VisitBritain has today launched a new marketing campaign in the GCC to boost tourism to Britain.
The 'I Travel For…' digital marketing campaign was officially launched in the GCC at a VisitBritain reception at Dubai Opera House hosted by Philip Parham, British Ambassador to the United Arab Emirates and Tricia Warwick, VisitBritain's Director for Asia-Pacific, Middle East and Africa.
The launch event was attended by more than 80 businesses and representatives from the travel industry across GCC as well as media from the travel and lifestyle sectors. Representatives from the UK Government's Foreign Office, Department for International Trade, UKVI and the British Council also attended.
VisitBritain's new campaign uses short-films and story-telling to shine the spotlight on unexpected experiences and less-explored destinations in Britain, alongside its globally renowned and iconic landmarks and attractions. The campaign aligns the passions that motivate visitors from the GCC to travel with experiences that they can only have in Britain, inspiring them to 'Find Your Great Britain' and book a trip right now.
VisitBritain Asia-Pacific, Middle East and Africa Interim Director, Tricia Warwick said:
"The GCC is an important market for VisitBritain and our new campaign aims to build on the growth we have seen, showcasing that Britain is bursting with fun activities, new adventures and wonderfully unexpected experiences that visitors can't get anywhere else.
"From Britain's exciting and contemporary culture and living history to the vibrancy of our cool cities, from thrill-seeking adventures in stunning countryside to relaxing in areas of outstanding natural beauty, I Travel For wants to inspire visitors from the GCC to book a trip right now."
VisitBritain is also working with commercial partners in the GCC including Etihad Airways and DNATA to amplify its global marketing reach and convert the aspiration to visit into bookings. New partnerships with key online travel players, Tajawal (Al Tayyer Group) and WeGo, showcase how accessible regional Britain is for visitors from the GCC.
The latest official statistics show that there has been good growth in visits from the GCC countries to the UK.
Between January and September 2017 there were a record 655,000 visits from GCC to the UK, up 7% on the first nine months of 2016. Visitors from the GCC spent a record of £1.8 billion in the UK during this period, an increase of 65% compared to the same period the previous year.
'I Travel For…' is part of the UK Government's global GREAT Britain campaign, which showcases the very best of what Britain has to offer as a place to visit, study and do business.