University of Wollongong in Dubai Reports Surge in Enrolments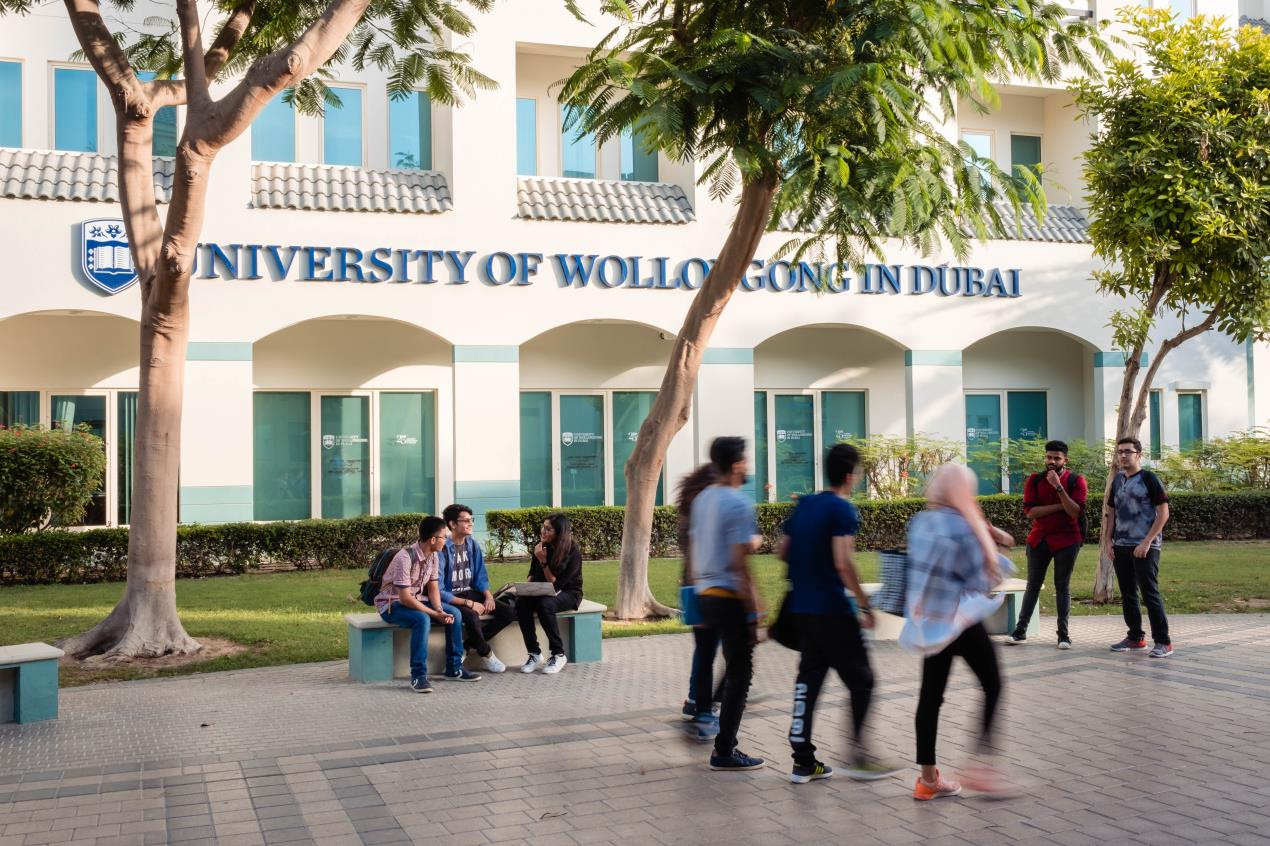 DUBAI – University of Wollongong in Dubai (UOWD), the first international university and premier Australian education provider in the Middle East, reported a 35 per cent overall increase in student enrolment across its foundation, undergraduate and graduate programmes.
Leading this growth are the university's most popular degrees in business, engineering and computer science. The increase in enrolment is also underpinned by the introduction of two new programmes this semester – nursing, and communication and media.
Speaking on the achievement, Professor Mohammed Salem, President of UOWD, said: "As a leading higher educational institution in the country, UOWD seeks to offer students a diverse range of career paths. Autumn 2019 has witnessed the highest number of newly enrolled students since 2014 – a testament to the university's focus in consistently improving the quality of its curricula and ensuring excellence in the region's higher education sector.
"The growth is also a result of UOWD introducing and curating programmes that are in line with the ever-changing demands of the industry and needs of top organizations. UOWD's programmes, combined with an internationally accredited and globalised higher education curricula, will open lucrative career choices at home and abroad for our ambitious graduates."
Accredited by the UAE Ministry of Education – Higher Education Affairs, UOWD's Bachelor of Nursing (Bridging) programme and Master of Nursing programme aim to address the rising demand for qualified clinical professionals in the UAE. The programmes also seek to support the country in achieving its national priority of shaping a world-class healthcare system in line with the objectives of the UAE Vision 2021.
Speaking on the high interest in UOWD's nursing programme, Dr Suzanne Robertson-Malt, Faculty Leader for the Bachelor of Nursing (Bridging) and the Master of Nursing Programmes at UOWD, said: "Nursing is a noble and respected profession, and UOWD offers internationally accredited qualifications that meet the educational and professional requirements of the UAE health authorities. In fact, earlier this year nursing was ranked as the most-trusted profession in the United States for the 20th year in a row due to their honest, ethical and patient-centred care.
"With the UAE healthcare market forecasted to achieve a compound annual growth rate (CAGR) of 8.5 per cent between 2018 and 2023, our graduates will have the opportunity to lead the transformation of clinical practices in the UAE."
Meanwhile, UOWD's launch of the Bachelor of Communication and Media degree aligns with Dubai's strategy to position the emirate as a media hub through innovative initiatives and projects. With more than 4,000 media companies already in operation, the region is at the forefront of pioneering content creation.
Through UOWD's communication and media programme, graduates can choose from a wealth of creative career options, including game design, digital animation, visual communications, mobile applications, journalism, graphic design, events, social media, live streaming and brand strategy.
With a 26-year track record and a home campus that has been in operation for over 40 years, UOWD offers internationally recognised Australian degrees certified by the Commission for Academic Accreditation (CAA) of the UAE Ministry of Education – Higher Education Affairs, Knowledge and Human Development Authority (KHDA), and the Tertiary Education Quality and Standards Agency (TEQSA), Australia's independent national quality assurance and regulatory agency for higher education.
As part of its continued pursuit of excellence in teaching, research, industry engagement and student experience, UOWD will inaugurate its new purpose-built 200,000-square-foot campus at Dubai Knowledge Park in 2020.  Featuring cutting-edge technologies, modern architecture, and a mix of traditional and innovative learning spaces, the campus will cater to the full spectrum of needs of today's student population.