Trina Solar Launches Innovative Vertex S+ Series at Solar Show Africa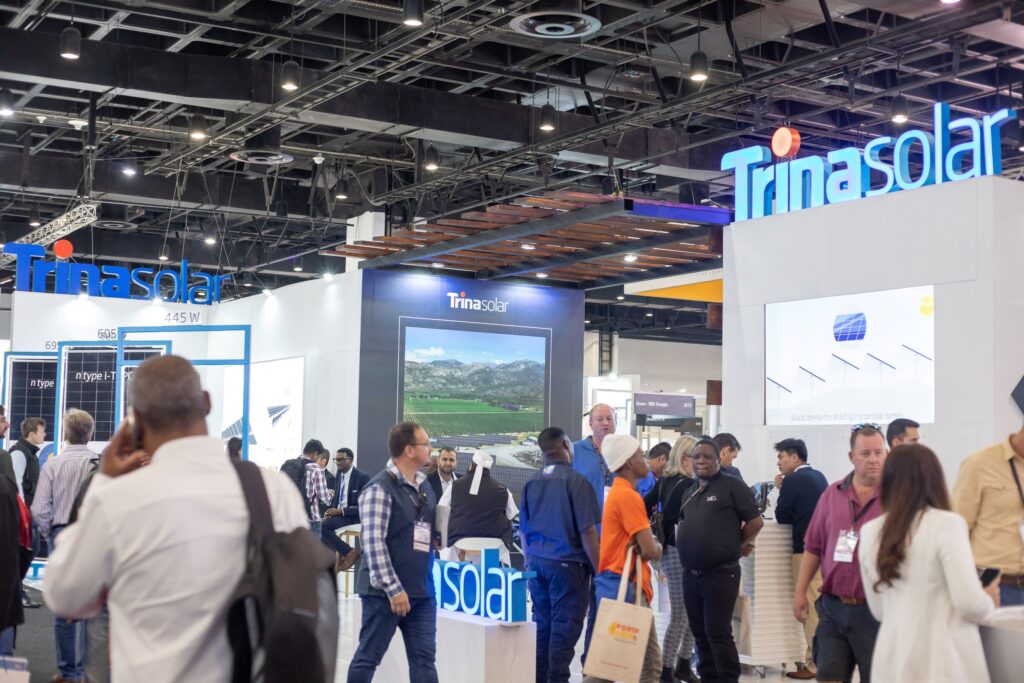 Dubai/Johannesburg: Trina Solar, a leading global PV and smart energy total solution provider, unveiled their latest innovation, the Vertex S+ 445W+ n type dual-glass modules at the 2023 Solar Show Africa held in Johannesburg. The new modules are specifically designed for rooftop PV systems, offering a combination of durability, performance, aesthetics, and peace of mind, making them an ideal choice for customers who prioritize both performance and appearance.
Trina Solar also showcased their latest innovations, including the Vertex N 605W+ and 695W+ modules, which are designed for commercial and industrial (C&I) and utility-scale projects, respectively. These modules are part of Trina Solar's n type module portfolio, built on the 210mm product technology platform and n type i-TOPCon cell technology, resulting in superior performance and durability.
At the Solar Show Africa event, the Trina Solar team presented their utility-scale ground-mounted solar solutions, which included the company's newly optimized Vanguard 1P, the SuperTrack Smart Tracking Algorithm, and the Trina Smart Cloud Monitoring and Control system. Trina Solar manufactures, designs and deploys smart tracking systems that integrate smart tracking and monitoring solutions, while providing best-in-class services that go from project optimization consultancy to installation, commissioning, O&M, and after-sales services.
According to Gonzalo de la Vina, President EMEA, Trina Solar, "We are proud to introduce Trina Solar's latest innovation, the Vertex S+ series, which is set to revolutionize solar systems on roofs. Our n type i-TOPCon module portfolio and the Vertex S+ series represent a significant advancement in solar technology, providing customers with high-performance and reliable solutions that meet their specific needs."
Trina Solar's new generation of rooftop modules have been designed to provide maximum power output from limited space, trouble-free installation and operations over decades. This product line represents a significant advancement for PV arrays installed on both residential and commercial buildings and is expected to generate significant value for installers and system owners. The Vertex S+ series has already entered mass production, further accelerating the adoption of solar energy around the world.
Trina Solar's participation at the Solar Show Africa underscores the company's dedication to providing innovative and high-quality solar solutions to customers across the globe. With their latest product portfolio and continued commitment to research and development, Trina Solar is poised to lead the way in the transition towards a net zero future.