Top leaders to talk at  the 3rd International Forum on Innovation and Entrepreneurship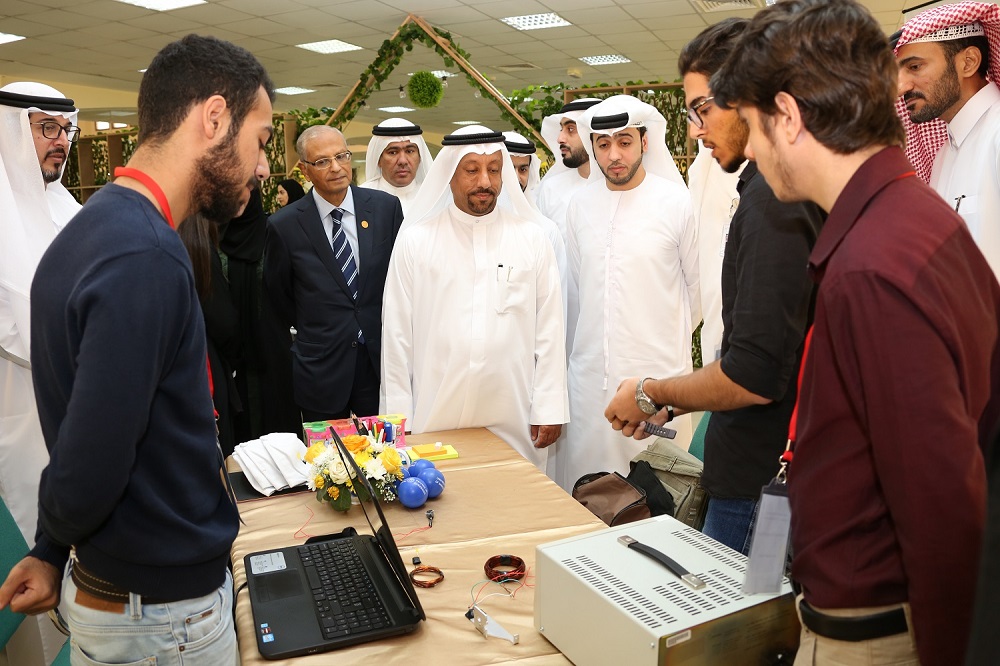 SHARJAH- The College of Business Administration at the University of Sharjah announced the names of the speakers at the 3rd International Forum on Innovation and Entrepreneurship, which is organized by the College, in cooperation by the Sharjah Chamber of Commerce and Industry (SCCI). The Forum will take place during the UAE Innovation Month in Sharjah, and will be held from the 15th to the 18th of February. The list of speakers includes prominent names in the fields of innovation and entrepreneurship at the local, regional and global levels.
David Masefield, President of the Canvas Co-working Space in Toowoomba, a leading business and entrepreneurship support organization, will be presenting two sessions during the forum: The first session is entitled "Incremental vs. Disruptive Innovation: What is it and how has new technology affected companies over the time" while the other session will discuss how to develop a startup Ecosystem.
The speakers will include Dr. Abla Abdel-Latif, Chairwoman of the Presidential Advisory Council for Economic Development of the Arab Republic of Egypt, and Khaled Youssef, Director and a member of Egyptian parliament, who will participate in an evening seminar entitled "Innovation and creativity – Case Study from Media Production".
The Forum will also feature speakers with proven experience in innovation and entrepreneurship, led by HE Sheikha Hind Bint Faisal Al Qassimi, CEO of the Velvet Magazine, who will participate in a session on Entrepreneur Success Stories, and stories of people who did not succumb to the challenges of pursuing and realizing innovative ideas. Dr. Amal Al-Ali, Assistant Professor of the College of Business Administration and Chairman of the Organizing Committee of the Forum, will also speak at the Forum in a session entitled "Design Thinking," which is a modern way to develop innovative ideas.
Other speaker at the Forum include Dr. Khalid Makled, Business Development Manager at Ruwad Establishment, and Rasha Abousamra, Lecturer at Higher Colleges of Technology, who both will speak at a session entitled "Data Money". Saad Al Rubaiaan, Chairman of Kuwait Business Council in Dubai and Managing Partner at CYLKA Communication and CSR, will discuss how Entrepreneurship can make us happier with examples of role models from UAE Leaders, while Khalfan Jasim, an entrepreneur and former Development Manager at Tejar Dubai, will review his experience in the entrepreneurial world.
Dr. Amal Al-Ali stated that Forum's speakers are considered to be prominent names in the fields of innovation and entrepreneurship at the local, regional and global levels. She adds that their experiences will be of great benefit to the students involved and will help in enriching their ideas, and fostering a culture of innovation that can be applied to their future endeavors.
Al-Ali stated that the Forum's diverse themes on innovation and entrepreneurship, coupled with the vast practical experience of the speakers, will contribute to the goal behind organizing this forum, which is to develop a culture of innovation among students.
The 3rd edition of the Forum includes five key pillars: hosting international speakers who are prominent in the field of innovation, hosting prominent speakers from the UAE community, organizing interactive panel discussions with experts on innovation and entrepreneurship, organizing an innovation exhibition and launching a competition that will promote innovation among students