Steve Harvey to interact with children at Sharjah International Book Fair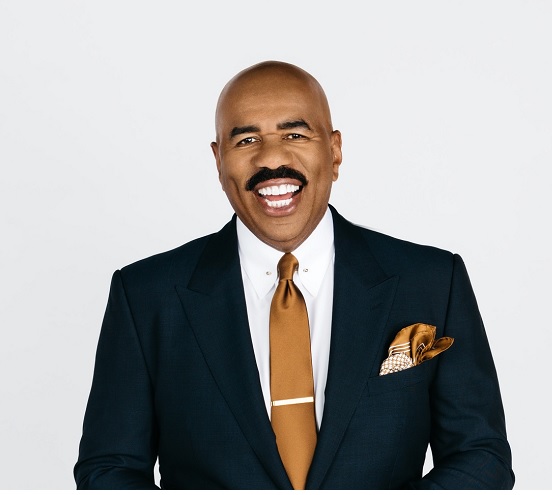 America's most-loved host, Steve Harvey, has been announced Sharjah International Book Fair (SIBF 2019)'s 'Principal Guest of Honour'.
Sharjah International Book Fair organiser, Sharjah Book Authority (SBA), has coined this special title as a homage to the global cultural icon, during a landmark year as Sharjah celebrates its appointment as the UNESCO World Book Capital 2019.
Dubbed "the busiest man in Hollywood," the entertainer, businessman, philanthropist, and New York Times best-selling author will be seen engaging with the UAE's children and youth on the second day of the fair, October 31.
The award-winning motivational speaker will be sharing with the audience his inspiring journey of becoming one of the most accomplished public figures in the world.  Harvey's books will be available for purchase during SBIF, 200 are autographed copies.
HE Ahmed bin Rakkad Al Ameri, the SBA Chairman said: "We look forward to receiving Steve Harvey in Sharjah, and are delighted to bring to the UAE's audience one of the most inspiring voices of our times. As the World Book Capital 2019, we are bolstering a variety of efforts to unite the UAE's 200 nationalities, especially children and youth, through books and by learning from the diverse experiences of people around the world. Harvey's participation as Principal Guest of Honour adds significant value to the fair's offerings this year. His fascinating anecdotes and wit will surely charm our visitors."
Commenting on his participation, Steve Harvey said: "I'm honored to be at SIBF 2019, surrounded by such incredible authors and readers. This important international book fair, and the many events surrounding it, provide a positive, diverse learning environment and a place where people can connect to pursue their passions and interests. I look forward to be surrounded by the creativity and inspiration of one of my great passions, literature.
Steve Harvey is an Emmy® Award-winning entertainer, radio personality, motivational speaker, New York Times best-selling author, businessman and philanthropist.
He currently hosts the iconic game show Family Feud and its spinoff Celebrity Family Feud. His nationally syndicated radio show, The Steve Harvey Morning Show, is the most listened to morning show in America. Additionally, Harvey hosts MISS UNIVERSE® and Fox's New Year's Eve with Steve Harvey: Live.
Harvey began his career doing stand-up comedy in the mid-1980s. His success as a comedian eventually led to a long stint as host of It's Showtime at the Apollo, as well as various acting, hosting, writing and producing roles. His entertainment credits include the extremely popular Kings of Comedy and Think Like a Man. Harvey's success has resulted in one of the most prolific brands in Hollywood.