STEP Group Signs Strategic Partnership with Dubai Internet City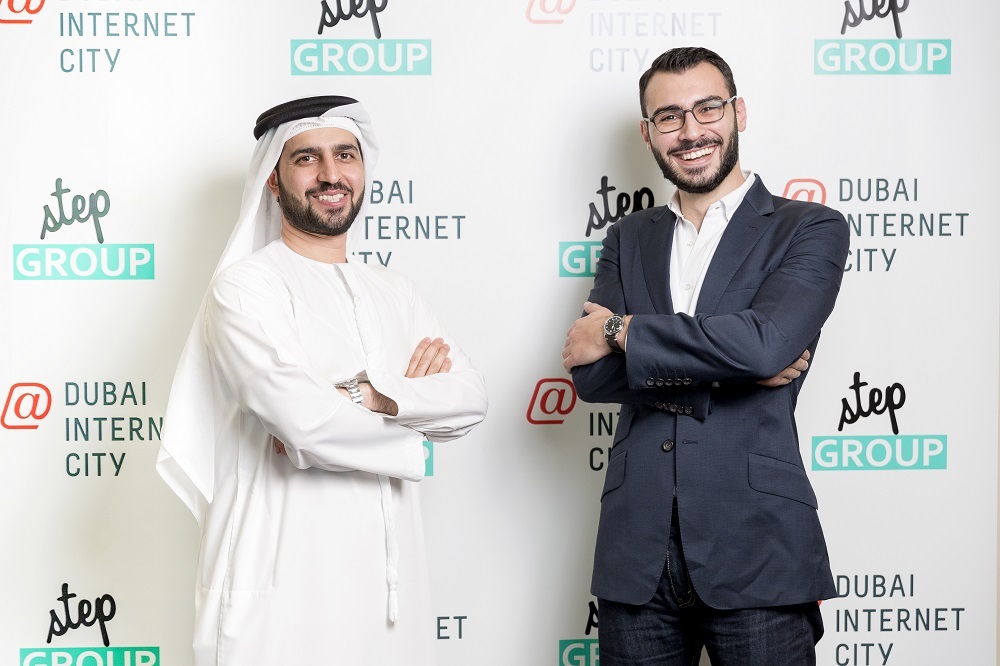 Dubai, UAE   – The MENA region's largest gathering for the technology, digital and entertainment industries just got bigger with the signing of a partnership between STEP Group and Dubai Internet City. The flagship STEP Conference has found its new home in Dubai Internet City, placing the event at the heart of the region's leading technology hub.
The move reflects the rapid growth of the STEP festival. Following its humble start in Alserkal Avenue in 2013 with 100 attendees, the event shifted to Dubai International Marine Club to accommodate its growing audience, where attendance grew from 2,500 to 6,000 visitors in just three years. Such growth is testament to the evolution of STEP, which now attracts some of the most high-profile startups, investors and industry speakers from across the globe.
The move means STEP2018 will be able to increase capacity further and brings the festival directly to the doorsteps of some 200+ top tier internet and technology companies, media and ad agencies. With plans to literally takeover Dubai Internet City from 28th to 29th March, STEP2018 promises to be STEP Group's best festival yet.
The main stages will be located alongside the Dubai Internet City central lake and on the grounds of the American University in Dubai, which also signed a partnership with STEP Group. The stages will be supported by fringe activations in the surrounding offices, hotels, and cafes.
Commenting on the strategic partnership, Ammar Al Malik, Executive Director of Dubai Internet City, said: "The Dubai Internet City community and the STEP Conference audience are virtually one and the same. This is an event that garners an international following and we want this audience to see the tech giants and future unicorns that are homed in Dubai Internet City to not only unlock potential collaborations, but to also reinforce why Dubai is a global technology hub.
"STEP Conference has rapidly established itself as one of the most dynamic festivals in the region convening entrepreneurs and startups while providing a platform to showcase innovative technologies. At Dubai Internet City, we share this ethos in providing an ecosystem that allows companies to collaborate and thrive."
Ray Dargham, CEO, STEP Group, said: "Dubai Internet City is one of the few places in the world that has so many successful startups and technology companies in one place. It offers a truly unique and vibrant technology ecosystem that not only ensures more space to support a fuller programme, but also direct access to some of our principle target audiences – from the tech, media and entertainment industries.
"We also hope to directly engage with the surrounding student community and inspire tomorrow's innovators and leaders. We will be working closely with all of these stakeholders to ensure the STEP programme maximises their potential and meets community demands."
As the birthplace of some of the Middle East's most successful startups, like Maktoob, Souq, Anghami and Careem, and with its in5 Center for entrepreneurs and startups as well as the Innovation Hub development, Dubai Internet City continues to attract established and aspiring tech leaders and remains a truly unique community.