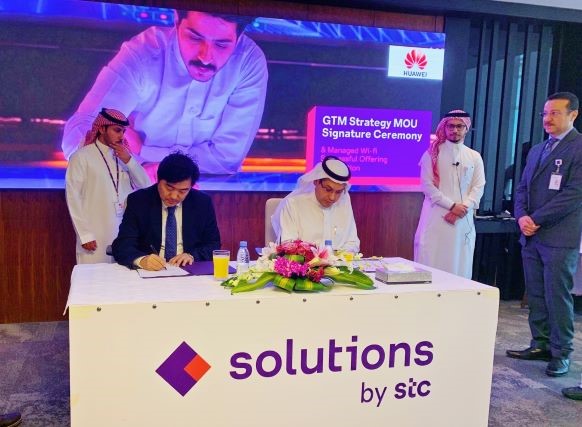 Saudi Arabia: STC a leading service provider in Saudi Arabia, standing out with strong business capabilities and wide coverage, has announced Solutions by STC developed a new partnership with Huawei—a leading global provider of information and communications technology (ICT) infrastructure and smart devices to enrich its ICT products and solutions offered to enterprise customers within the Kingdom of Saudi Arabia.
The MoU was signed between by Omar Alnomany, CEO of Solutions and Dennis Zhang, CEO of Huawei Tech Investment Saudi Arabia in Riyadh.
This agreement sets a milestone for deeper collaboration between Huawei and Solutions by STC. Both parties will leverage their expertise to jointly build the latest innovated solution delivery across the Kingdom. Both parties are confident this will create win-win business models, unlock opportunities, and achieve a higher profit on the three strategic industries Oil & Gas, Healthcare and SME.
Omer Alnamani, CEO of Solutions said: "Solutions by STC is fully committed to delivering a safe and agile experience to our enterprise customers. Through this strategic collaboration with Huawei, we are looking forward to providing more industries with seamless, secure, and convenient digital solutions."
Dennis Zhang, CEO of Huawei Tech Investment Saudi Arabia, said: The joint effort will contribute to stronger business service and solutions, where, Huawei, its partners, and STC will all share in the results of success.