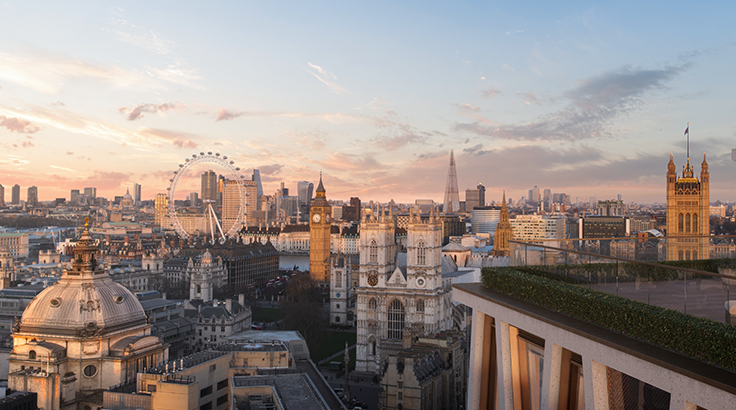 Dubai: UK-based luxury property developer Northacre, a wholly-owned subsidiary of SHUAA Capital psc (DFM: SHUAA), is seeing marked growth in interest from buyers even amid global economic turmoil triggered by the coronavirus pandemic.
Northacre has continued its strong post-lockdown run of deals with the sale of a high-spec apartment in its first new-build and mixed-use project "The Broadway" on London's Victoria Street for £7 million – a rate of £3,200 per square foot. The three-bedroom unit on the 14th floor boasts iconic views over Big Ben and other landmarks.
Being pitched as "a vibrant new quarter in the historic borough of Westminster", the Art Deco-inspired scheme next to St James's Park tube station is one of the largest high-end residential-led new developments in central London.
Northacre is currently working on two big Prime Central London developments: The Broadway and No.1 Palace Street, both in SW1. The firm reported a threefold increase in sales enquiries in H1 2020, with a bumper start of the year in terms of actual sales.
SHUAA Capital Deputy CEO and Northacre Executive Director Mustafa Kheriba said he remains remarkably bullish about the effects of Covid-19 and post-pandemic prospects for the PCL property market.

The Broadway occupies the 1.72-acre former New Scotland Yard site. Six Squire & Partners-designed towers (arranged in coloured pairs, named after three famous diamonds; The Sancy, The Paragon and The Cullinan) will deliver 355,000 square feet of residential units, with prices starting from £1.56m. There will also be 16,000 square feet of health, fitness and spa amenities including a 25-metre pool, a 2,000 sq ft public courtyard, 118,000 sq ft of office space and 25,800 sq ft of retail. Residents will have access to two fourth-floor gardens, which link the residential towers and have been inspired by the site's oldest incarnation as orchards for Westminster Abbey.
The scheme is due for completion next year (2021).