Larsen & Toubro makes its presence felt in the Middle East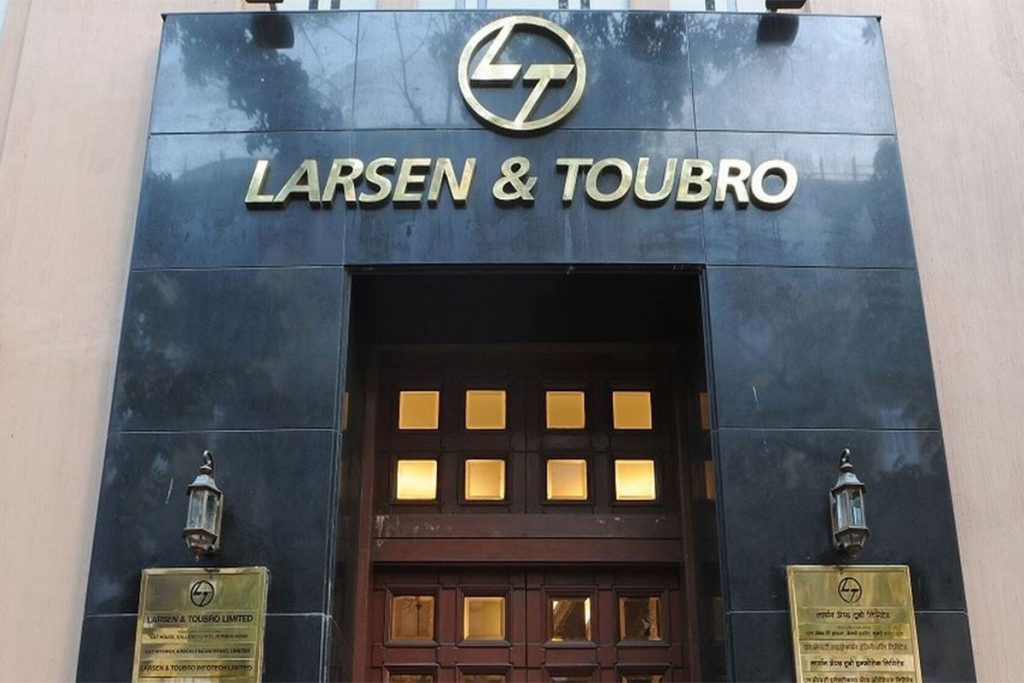 ABUDHABI – Larsen & Toubro (L&T) is showcasing its digital solutions and distinctive range of Engineering, Procurement and Construction services at the Water, Energy Technology and Environment Exhibition (WETEX) and the Dubai Solar Show 2020, which began on October 26th 2020. The show is the first carbon neutral 3D virtual exhibition in the Middle East and North Africa.
"As one of the major players in the EPC space, L&T is proud to be associated with WETEX Dubai since 2016 which brings together important stakeholders from across the globe and provides an perfect platform to interact and exchange ideas," said Mr. T. Madhava Das, Whole-Time Director & Sr. Executive Vice President (Utilities), Larsen & Toubro. "This year's virtual event, held in a fully immersive 3D environment, has provided us the opportunity to showcase our digital solutions, track record and capabilities in Transmission & Distribution and Renewable Energy. We are pleased to reaffirm our commitment towards UAE and reinforce our associations with several of our major stakeholders," he added.
L&T, the $21-billion leading technology, engineering, and construction conglomerate, operates in over 30 countries and has established a strong presence in the Middle East's construction, power-transmission, infrastructure and hydrocarbon sectors over the past four decades.
L&T's Power Transmission & Distribution (PT&D) business is currently executing a total of 73 substation projects in the Gulf Cooperation Council (GCC). To date, the company has executed 283 substation projects in the Gulf region and the business holds a preeminent status in the region having executed several landmark power infrastructure projects for Dubai Electricity and Water Authority (DEWA). In the UAE, besides DEWA projects, L&T is executing substations and cabling projects for utilities like Transco, SEWA and AADC. Significant projects under execution include substations and cabling projects of more than 50+ km of cable route length across 132kV and an extra high voltage substation of 400 kV. L&T's international track record in the power sector covers over 4,000 km of transmission lines of various voltages up to 400 kV, more than 300 substations as well as more than 3,000 km of cabling.
L&T is presently executing various substation and transmission line projects for SEC and Saudi Aramco, Normal Paraffin & Derivative Complex for Farabi Petrochemicals at Yanbu and is currently developing the Hasbah offshore gas field and Midyan gas processing facilities.
L&T's Renewable Business L&T's Renewable Business announced its entry into the GCC with their first project of 300 MW. The business already has an enviable track record in India: 2GW solar including experience in niche floating solar PV technology, 150 MWhr energy storage projects, 500 micro grids and is a single-stop solution for renewable generation, pooling & evacuation substations and transmission lines. L&T Renewables offers flexible solutions from monocrystalline to bifacial PV module technologies, central or string inverters and fixed or tracking solutions to suit the extreme desert conditions. It is also capable of delivering plug and play containerised battery energy storage solutions from its Kanchipuram facility, in the Indian state of Tamil Nadu
L&T's Water Business: L&T has successfully commissioned 10+ Water Infrastructure projects in GCC region till date worth $ 1 Bn+ with significant presence in Qatar, Oman and the UAE. Last year, the company commissioned 375-million-litres-per-day sewage treatment plant in Jebel Ali, on a turnkey basis, the largest in the region which is now being operated and maintained by L&T. The company has executed projects for Ashghal in Qatar, PAW, PEIE, SFZ in Oman, DM, ADDC in UAE and have successfully completed Projects with Advance Treatment Technologies (Ultra Filtration, UV Disinfection etc.) and High-end Automation. The business is now planning to build nature-friendly water infrastructure projects including ground water rejuvenation through Deep Well Injection, Bio Solid Fertilizers and Energy Saving from By-Products.
All these businesses of L&T reside within L&T Construction, the construction arm, that straddles several distinct business verticals but with complementary capabilities including heavy civil infrastructure, power transmission and distribution, transportation infrastructure, water and effluent treatment, buildings and factories, smart world and communication and metallurgical and material handling.