"Raw emotions on canvas" – an art exhibition on Valentines day by Chocoholics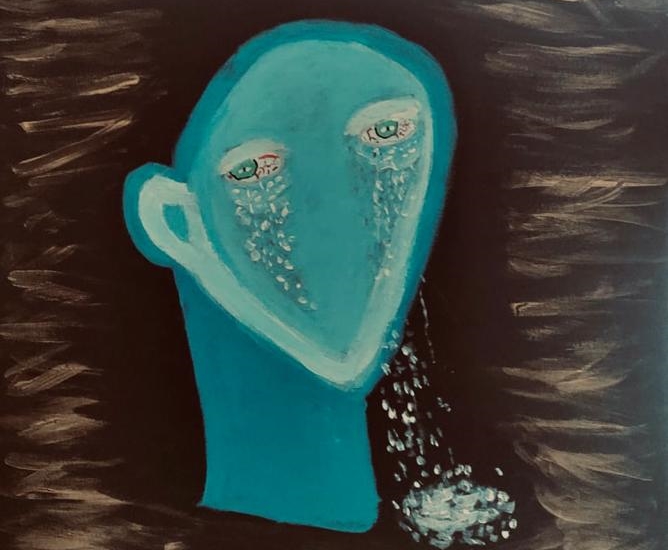 "Raw emotions on canvas" is a group art exhibition organized by the Dubai based grief support group, Chocoholics. The event aims to provide seniors and caregivers who are living with grief, a safe environment to share, connect and heal through their artworks.
The exhibition will be hosted today from 10:00am onwards at RAW Coffee Café in Al Qouz. The date for the exhibit is significant; since Chocoholics believe that special occasions and holidays in particular can be more daunting for anyone who is grieving loss of a loved one.
Desirée Vlekken – founder of 4get-me-not says "In the midst of our grief, we still have something to offer the world.  Our bi-monthly meet ups somehow help us to be true to ourselves and try to live our life to the fullest, even if we adjust to the loss.  We're exploring the adventure of grief so to speak.  By far the Chocoholics have engaged in yoga, meditation, badminton, zumba, laughter therapy and aromatherapy.   We are working together to heal each-other and embrace our new reality, so far art has played a very prominent role in the progress and we welcome all art lovers to come and support our artists at Raw Coffee Café on Valentines!"
"Raw emotions on canvas" is our 2nd Art Exhibition, the Chocoholics in collaboration with Raw Coffee and w2w events & pr. There will be 25 art paintings on display and sale at Raw Coffee Café on 14th Feb 2022, 10:00am onwards.  The guest Art Curator and mentor for this exhibition is UAE based Russian contemporary artist Diana Shaykhutdinova.