Railway Forum Discusses AI in Ensuring Safety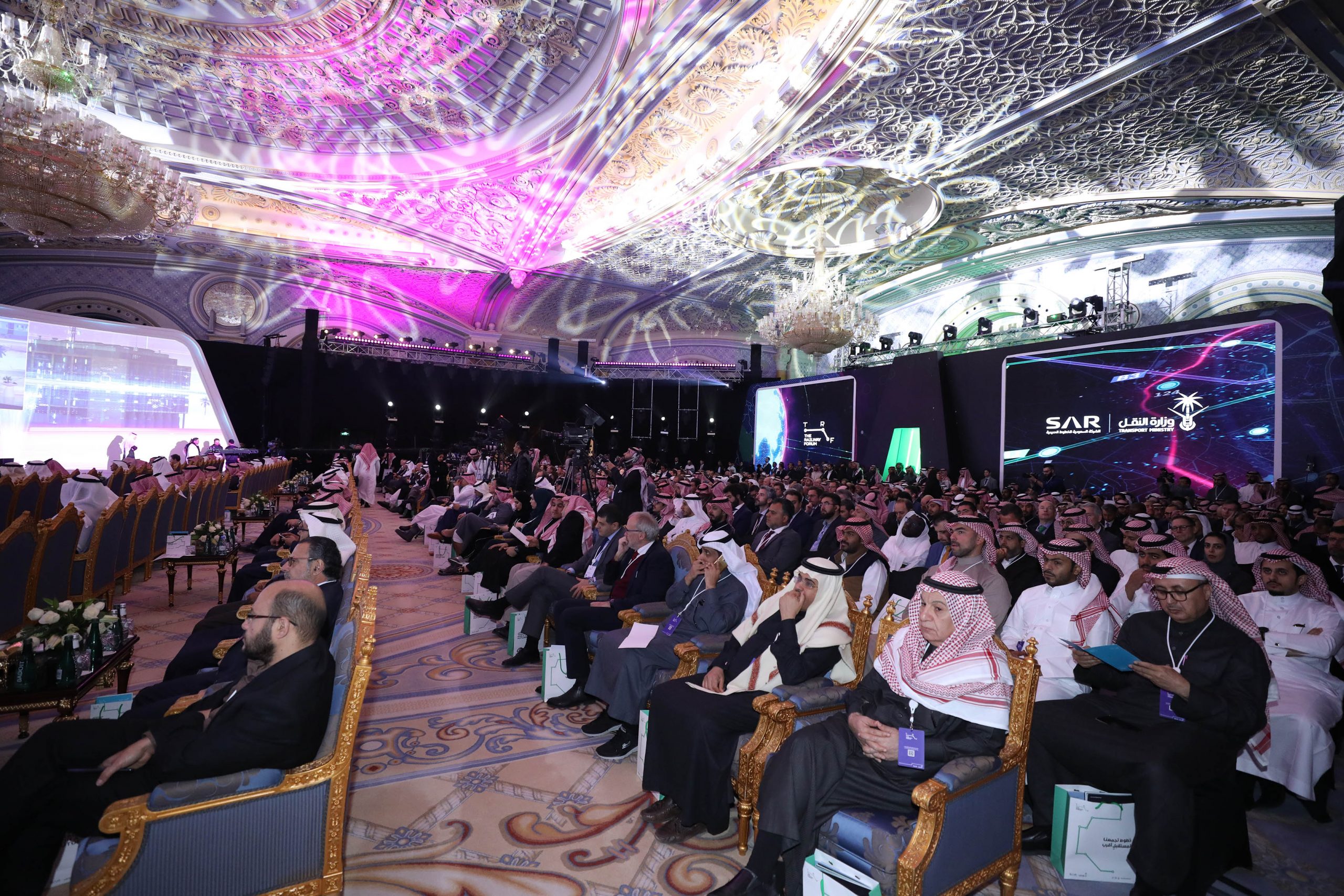 KSA: The 2020 Railway Forum, organized by the Saudi Railway Company (SAR) under the patronage of the Custodian of the Two Holy Mosques King Salman bin Abdulaziz Al Saud, concluded its sessions today. Participants discussed railway security and safety, the future of digital railways
and the concept of the integration of security and safety elements, and the role of artificial intelligence and "5G" technology in the sector.
Talal AlAnazi, Director Corporate HSE & Industrial security at Maaden, spoke about security and safety in transportation, explaining that Maaden adopts the concept of improving industrial safety and security, given its importance in the work environment. He said: "We aspire to move from a culture of 'research and fix', in industrial safety and security, to a culture of 'expectation prevention of risks before they occur'".
He referred to the application of Maaden's safety steps initiative, which aims to reduce risks by replacing the culture of reaction with a culture
of proactivity throughout all of the company's business.
For his part, Eng. Abdullah Al-Yousef, Engineering support services Director at SAR, talked about the most important challenges facing the railway sector in the Kingdom. He explained that the immaturity and lack of culture in dealing with trains are among the most important of such
challenges, drawing attention on the need to work in order to raise awareness about safety, whether for employees and workers in the sector, or the general public.
Eng. Al Yousef also highlighted the need to possess engineering and technical solutions, but at the same time deal intelligently with such technology, and employ it in the correct framework. He pointed out that SAR launched a series of awareness campaigns related to safety, in all villages, cities and areas close to the railways, in addition to engaging in social networking platforms to raise awareness, as well as sending text messages to citizens and residents.
He said that many workshops and lectures have been held for employees and workers at SAR to raise awareness about the importance of safety and security in the sector. SAR's Engineering support services Director expressed the company's readiness to receive any technical ideas from forum participants, to support the security and safety of the railways. For her part, Kai Taylor, from French group Thales, underlined the need to invest in youth's creative energies in transferring technology and making great use of it.
He pointed out that we will have bright days if we predict the future, and develop the right technologies, and use them in various sectors, especially transport and communications. He also insisted on the need to have trains reach remote areas, and the use of 5G technology.
Matthias Schubert, Executive Vice President Mobility at TÜV Rheinland Group, said that the innovation sector is one of the important sectors that have made progress in the field of automation, pointing to the need to implement the important standards of security and safety in transportation, since it is impossible to sacrifice passenger safety.
For his part, Engineer Abdul Jabbar bin Salem, Regional Operations Director Mena Infrastructure for the Middle East and North Africa at SNC Lavalin, talked about the importance of cyber security in the transport sector and railways, which has become more sophisticated
and smarter according to him.
During the "Future of Railways session, the Business Development Transport Solutions of Huawei," stressed the importance of using fifth-generation technology in railways, as it to reduce costs and energy, while increasing efficiency. He added that digital transformation is an opportunity, to provide a unified system of controls for safety and security&quot.
Javier de la Cruz García Dihinx, CAF Rail Digital Services Managing Director, explained that digital transformation is an urgent and important issue in the transport and railway sector, through which systems can be integrated with each other. And Andres De Leon, CEO of HyperLoopTT, spoke about hyperloop trains, explaining that they are fast, human-focused, sustainable, profitable, and have returns, indicating that through them Europe can be interlinked in a few hours.