Princess Residences Dubai Marina to Reopen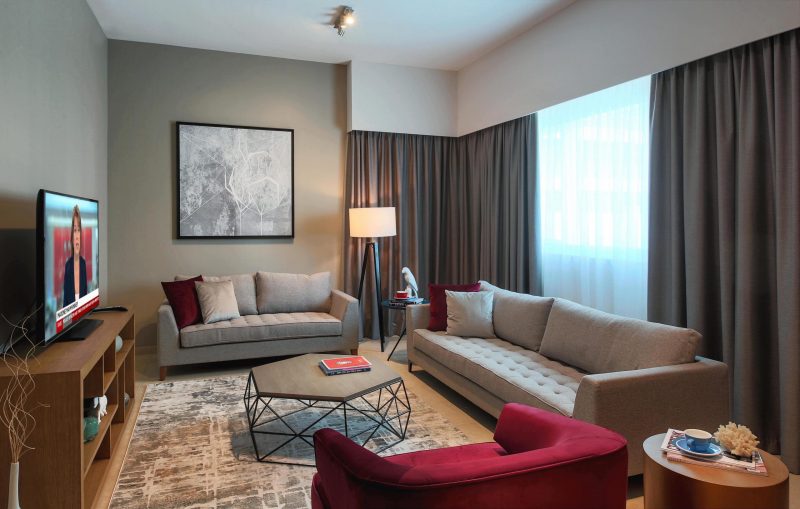 Dubai: Dusit Princess Residences Dubai Marina is thrilled to officially announce its highly-anticipated reopening, bringing in an exciting new chapter in the Dusit Hotels and Resorts' property. The hotel will be opening its doors on the 1st of February after undergoing a complete renovation designed to facilitate business and leisure.
Discerning travellers can expect new levels of unparalleled, tastefully-designed living spaces and extraordinary service following the hotel's renovation. The 35-story building has been revamped with fully-furnished luxury apartments, holiday homes, and residential units designed with floor-to-ceiling windows, giving a spectacular view of the Marina. Each unit will come with a choice of either one, two, or three-bedroom configurations and are all fully integrated with comprehensive facilities and services to make guests feel right at home. Additionally, the property will offer a variety of large, glamorous penthouse options, perfect for any in-city getaway.
"It is our wish and utmost desire that our guests will continue to create memories and new experiences at the hotel, we want our guests to feel the comforts of home no matter where their travels might lead them." —Bassam Zakaria, General Manager of Dusit Princess Residences Dubai Marina.
The hotel will also be a health-frantic's dream hub, set to adopt a more health-conscious property, introducing a brand new fitness outlet, KO8 Fitness Center, as well as a wholesome eatery, Baker's Kitchen. Hailing all the way from the United Kingdom, KO8 is a leader in the fitness scene with unique, dynamic functional movement workouts consisting of bodyweight suspension and resistance exercises, and is set to bring the newest, most exciting training methods to hit Dubai's fitness scene. Baker's Kitchen, an oasis in Dubai Marina for wholesome, nutritious and organic food options prepared fresh daily, will provide guests with an option of clean-eating.
Along with the hotel's breathtaking views, it is in a central location in Dubai Marina, amongst a variety of the city's hotspots. Dusit Princess Residences is within easy proximity to Bluewaters Island, The Beach, neighbourhood eateries, shopping malls, and just minutes away from the bustling The Walk JBR, a strip packed with Dubai's top restaurants and shops.
Dusit Princess Residences is the ideal hotel for travellers looking for practical and valuable experience. The hotel appeals to the efficient traveller for its spacious rooms and extensive facilities, as well as for its location on the iconic Dubai Marina boardwalk, one of the most popular tourist destinations of the city with incredible views of skyscrapers towering along the waterfront.