"Pret-A-Cover™ Buyers Lane" To Be Launched In Dubai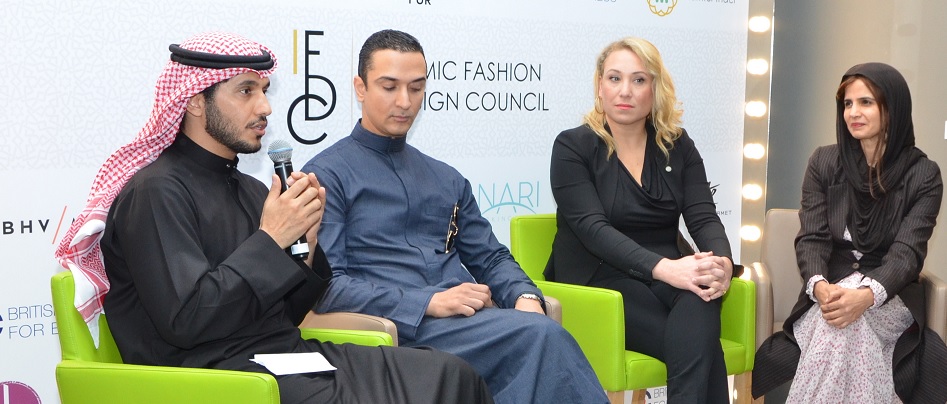 Dubai, UAE: The Islamic Fashion and Design Council (IFDC) has announced the first Pret-A-Cover™ Buyers Lane, (PAC-BL) modest fashion and design showcase and pop-up event will be held at City Walk, Dubai, from 28th March – 2nd April 2018.
Supported by Dubai Islamic Economy Development Centre (DIEDC), and working towards developing and promoting Dubai as the global capital of Islamic economy, the 6 day public event will showcase over 30 leading designers and present the hottest trends and collections in modest wear. It will also feature the first ever augmented 'technologically advanced' fashion show, which is being introduced by IFDC as the 'catwalk of the future'. With additional attractions like exclusive shopping, meet and greet the designers behind fashion-forward modest wear design labels, and artists that compliment the modest lifestyle, PAC-BL will have designers exhibiting across all categories, including haute couture, pret-a-porter, street wear, athletic wear, abayas, accessories, halal skin care and much more.
The impressive line-up of designers includes regional fashion visionary, Hatem Alakeel, who will be unveiling a new
luxury modest wear collection; Under-Rapt, who are a pioneering modest, sustainable, ethical and fashionable sportswear brand; Talabaya who design unique European style luxury abayas; dUCk scarves, which are the brainchild of famous style icon and fashion influencer Vivy Yusof; Isabella Caposano,  a rising star in Italy who will be presenting an exciting tailor-made couture line for the modest woman, and many more. Visitors will be able to shop the latest collections and preview the trending global designs that are making modest wear a popular choice, with even the most discerning shopper.
"With Muslim consumers spending an estimated US$272 billion on clothing and the industry projected togrow to US$322 billion by 2018, we have a unique opportunity to develop the global market in a more cohesive manner and encourage more collaborations across borders in order to strengthen everyone's potential. A marker of success for events is the inherent benefit it brings not only to the industry players, but to the overall fashion and design industry including the mainstream stakeholder, and we believe all will do extremely well by partaking in our global modest fashion and design scene at Pret-A-Cover™ Buyers Lane", said Alia Khan, Chairwoman of IFDC.
PAC-BL will set a new standard for the global fashion and design scene and is also the venue for the launch of Pullman hotel's "Artist Playground" galleries concept, in partnership with IFDC, which will see unique art galleries being built in their hotel lobbies. As part of this event, multiple artists will also be exhibiting their works at PAC-BL.
*Islamic Fashion and Design Council (IFDC) is the world's leading modest fashion and design council representing the Islamic economy and its stakeholders. IFDC, a leading advocate for modest fashion, art and design professionals and aspiring talent, has an array of products, services, and effective training programs for all levels.