SUV: New Duster arrives in the Middle East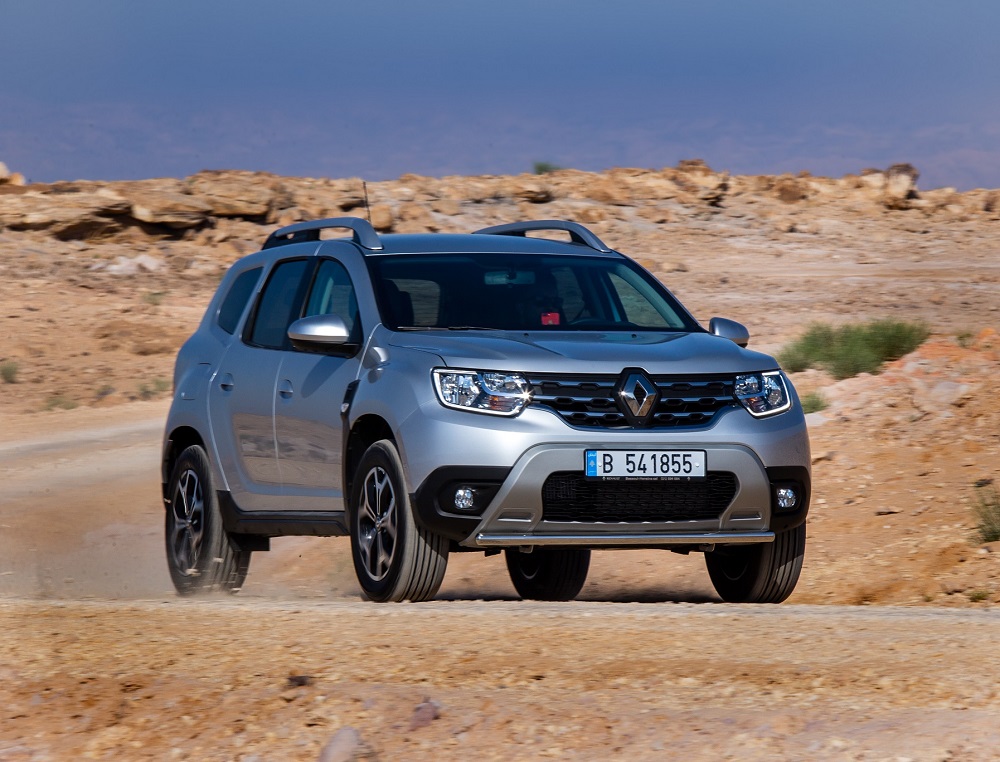 DUBAI-  Renault Middle East is welcoming the all-new Duster – the unstoppable SUV – to its Middle East line-up. Already on-sale in Lebanon and Egypt, and available in Jordan from August, the new Duster will be arriving across the GCC and Saudi Arabia from September and will be on sale in Iraq in late 2018. While offering a range of high-quality, new features, the reinvented SUV will still retain the same level of affordability that the name 'Duster' is celebrated for.
The all-new Renault Duster boasts brand-new exterior styling, delivering a distinctly assertive and robust look, as well as an upgrade in perceived quality with a totally redesigned interior for a comfortable and user-friendly driving experience.
Since its global launch in 2010, more than 2.45 million Duster models have been sold across the world under the Renault and Dacia brands. The SUV for everyday motoring has been popular with drivers across the globe, with exceptional sales results recorded in Russia, India, Brazil and the Middle East.
The Duster's roominess, affordability and off-road capabilities have long been recognised as the model's strengths and the all-new models continues to carry these desirable attributes.
The SUV's exterior has been given a more robust look thanks to the addition of a wide chrome-finish grille which extends to the head lights positioned at the car's front corners. A front skid plate reinforces the Duster's adventurer credentials and ensures that the vehicle never loses its smart looks. Finished with Renault's signature C-shaped lighting with LED daytime running lights the Duster is a modern SUV with a rugged personality.
Inside, the Duster is equipped with new, high-quality, driving aids and new equipment, making it a genuine adventure-ready SUV which offers the versatility and comfort for everyday driving. On stepping inside the cabin, the noticeable difference in quality is instantly recognisable – packed with 'Easy Life' features like Hill Descent Control, Multiview camera and Blind Spot Warning, 4×4 monitor, automatic air conditioning, Remote Engine Start (GCC only), seven-inch touchscreen tablet and Renault smart card with keyless entry system – as well as quality trims and materials.
The all-new Duster is available in both 2WD and 4WD specifications and offers among the market's very best off-road capability. With a choice of two petrol engines; 1.6L (4×2) mated to a CVT automatic transmission, and 2.0L with automatic transmission (4×4), the Duster is an SUV equipped for any terrain.
Commenting on the launch of the all-new Duster, Marwan Haidamous, Renault Middle East Managing Director said, "Before the arrival to the region of the original Duster in 2012, there was little awareness of the Renault brand in the Middle East; the original Duster was responsible for boosting the brand's awareness. Now, six years on, we are welcoming the all-new Duster which will, again, reinvent and reinvigorate the brand to new levels of performance and positive opinion – pushing us further towards our goal of being 'best in class'."