Presight AI and Astana Hub host "The AI Battle" to boost startups' technology innovations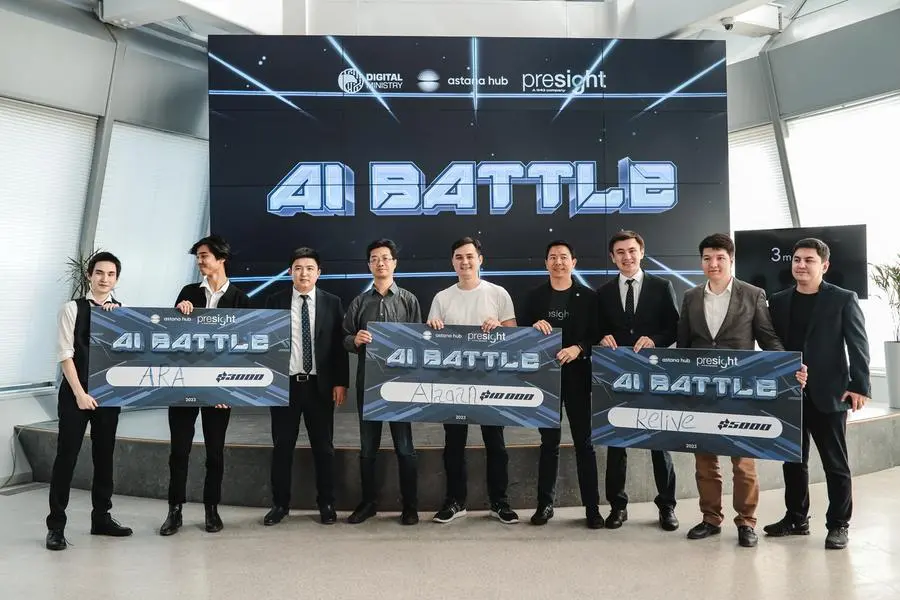 Astana: Presight AI (ADX: PRESIGHT), the region's leader in big data analytics powered by artificial intelligence (AI), and Kazakhstan-based Astana Hub, the largest international technology park for IT startups in Central Asia, hosted The AI Battle, a competition aimed at elevating startups' ideas and scaling up their businesses in the fields of AI, big data and machine learning. The competition, which was held on April 26, saw startups from a pool of over 70 entries pitch their innovations to a panel of industry experts to receive guidance and find potential partners.
Alaqan, a new solution in the field of biometric identification of a person using a palm vein pattern, ReLive, an AI-driven neurorehabilitation platform for stroke patients and ARA, an Automatic Retail Analysis, who won the top three prizes, taking home USD 10,000, USD 5,000 and USD 3,000, respectively.
The decisions were reached by jury panel members Askar Zhambakin, Vice-Minister of Digital Development; Thomas Pramotedham, CEO of Presight; Magzhan Madiyev, CEO of Astana Hub; Innovations, and Aerospace Industry of Kazakhstan; Xiaodong Zhou, CTO of Presight; Alexei Burov, Central Asian Lead of Presight and Yersultan Yermanov, Director of the Department of Information Technology Industry Development at the Digital Development, Innovations and Aerospace Industry of Kazakhstan.